Gingrich Camp Considered Re-Airing McCain Attack Ad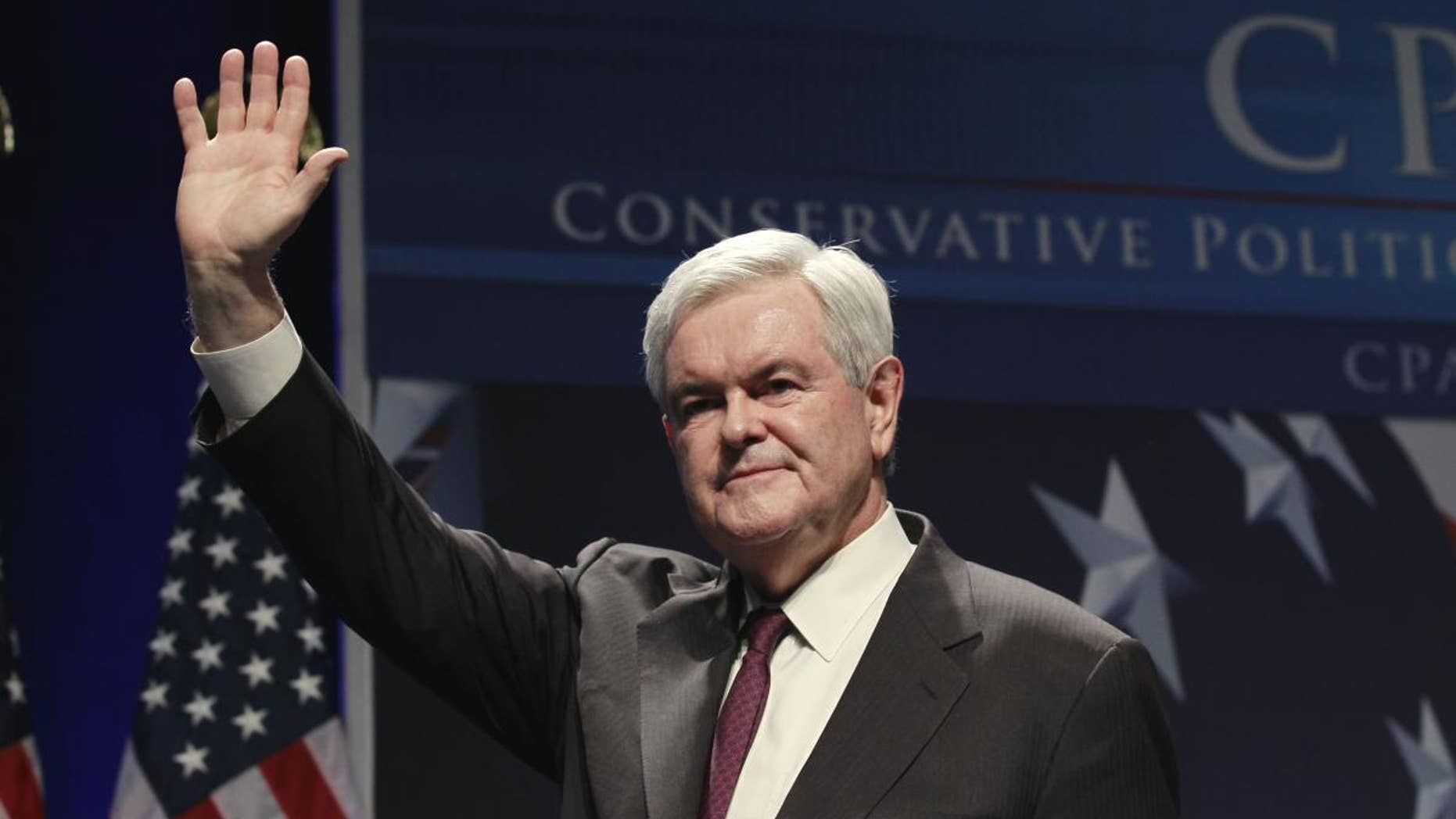 Salem, NH - If Newt Gingrich's campaign strategists had their way, they would re-air John McCain's 2008 attacks against Mitt Romney which criticized the former Massachusetts Governor for funding abortions in his state health care plan.
That attack returned to the fore this week after the Arizona senator endorsed Romney and, sensing a moment of vulnerability, Gingrich's operation announced it would be readying its own ad attacking Mitt Romney on abortion, which the staff says will air "soon." They had initially considered airing McCain's ad but determined they couldn't air it in its entirety and squeeze the campaign's required note of approval within the time allotted.
Romney has said the state faced a court order to cover abortions, and it's misleading to suggest he ever pushed taxpayer funding for abortions. The abortion ad is yet another sign the Gingrich campaign is resorting to more aggressive tactics to recover from the barrage of negative ads that steamrolled his candidacy into a lackluster fourth place finish in Iowa. The campaign has yet to determine which group will produce the abortion ad; Ohio-based Strategy Group, along with with Lionel and Kathy Sosa, produced the current TV ad called "Timid Versus Bold" which is part of Gingrich's effort to draw contrast between his conservative record and Romney's.
The Gingrich campaign is also trying to neutralize campaign air space. Lawyer Stefan Passantino issued a letter to every television station in the states of New Hampshire, South Carolina, and Florida, as well as those in the Boston market, asking that they "cease" running ads by the pro-Romney SuperPAC "Restore Our Future" which says Gingrich was "fined" "$300,000 for "violations" of congressional rules.
"ANY statement, suggestion, or innuendo that Speaker Gingrich was assessed a congressional fine for violations of House Ethics Rules is fundamentally false and misleading," Passantino wrote, calling the act of airing the ad "defamatory communication which exposes this station to potential civic liability."
Gingrich has said that the $300,000 the candidate paid to the House Ethics committee covered the cost of the investigation and was not an admission of guilt, yet the investigative committee indicated that the inquiry was prolonged by Gingrich's submission of "inaccurate, incomplete, and unreliable" evidence. As Mitt Romney campaigns through South Carolina in an effort to lock up the nomination quickly, the stakes have grown higher for his challengers, and Newt Gingrich has been embarking on an aggressive campaign schedule in the Granite State, holding as many as five different public events a day.
A breakdown of his ad buys however shows that it's not this primary but the next which will be the make-or-break state for Newt Gingrich; the campaign has spent $250,000 to air "Timid Versus Bold" in South Carolina, compared to the $9500 they've spent to run the same ad here.
On Friday, after holding a tele-town hall with South Carolina voters, the former House Speaker spoke at a "Don't Mass Up" New Hampshire town hall near the border of Massachusetts, drawing attention to defectors in the audience from Romney's home state.
"How many of you have noticed that the state line seems to have, almost mythic impact on behavior, you know on one side more taxes and bigger government, on the other side, lower taxes and less bureaucracy," Gingrich asked the audience of about 400 people in his opening remarks. "How many of you moved here to New Hampshire from Massachusetts?" A number of hands shot up in the audience. "The only reason I raise that I think there's a remarkable difference between a Reagan conservative and a Massachusetts moderate," he continued.
The same day the Boston Globe announced it was endorsing Jon Huntsman, the Gingrich campaign was touting an endorsement from another Massachusetts publication: "The Valley Patriot," a monthly newspaper the campaign called "the largest Tea Party newspaper in New England." Copies of the endorsement from the editorial were left on chairs in the audience.
In his closing remarks in Salem, Gingrich pledged to do everything he could "with every ounce of my being" to get the country back on track.
"I don't have the money and I will not engage in the kind of vicious negativity that frankly drove me down in Iowa," he said. "I am prepared to stand and fight. I'm going to fight honestly on the facts and draw the contrast. I need your help as voters to tell other voters about tonight. I think in four days we could shock everybody."