Gingrich Calls GOP Medicare Plan 'Right-Wing Social Engineering'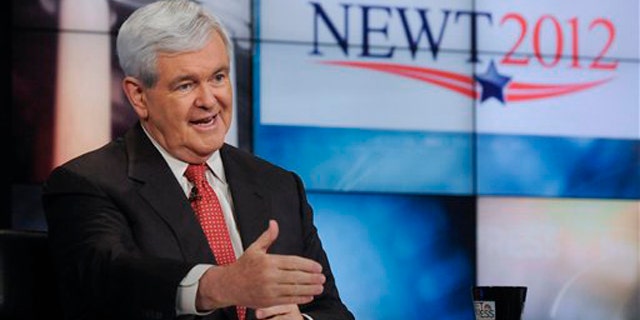 White House hopeful Newt Gingrich called the House Republican plan for Medicare "right-wing social engineering," injecting a discordant GOP voice into the party's efforts to reshape both entitlements and the broader budget debate.
In the same interview Sunday, on NBC's "Meet the Press," Mr. Gingrich backed a requirement that all Americans buy health insurance, complicating a Republican line of attack on President Barack Obama's health law.
The former House speaker's decision to stick with his previous support for an individual mandate comes days after former Massachusetts Gov. Mitt Romney defended the health revamp he championed as governor, which includes a mandate.
The moves suggest the Republican primary contest, which will include both men, could feature a robust debate on health care, with GOP candidates challenging the Democratic law while defending their own variations.
Later Sunday, in an interview with the Wall Street Journal, he also acknowledged that many Republicans are uncomfortable with requiring insurance coverage but challenged them to offer an alternative solution. "Most Republican voters agree with the principle that people have some responsibility to pay for their costs," he said.