Georgia gov candidate blasts 'liberal' YouTube for briefly yanking his 'deportation bus tour' video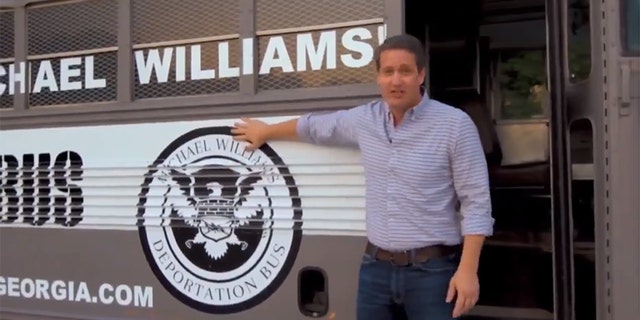 A Republican candidate's video announcing his "deportation bus tour" in the Georgia governor's race was briefly pulled from YouTube Wednesday after the site initially deemed it in violation of internal "hate speech" policies.
The candidate, Michael Williams, accused YouTube of being "the latest liberal California company stifling conservative free speech to appease the hard-left."
Williams, a state senator and former Georgia co-chair for the Trump campaign, had announced the tour through the state's sanctuary cities on Tuesday as a way to highlight the dangers of illegal immigration.
"If you're as tired as I am of politicians who do nothing but talk, and you want to see this bus filled with illegals, vote Michael Williams on May 22," he said in the video.
According to a press release accompanying the video, he intends to use the tour to "expose how dangerous illegal aliens ruin local economies, cost American jobs, increase healthcare costs, and lower education standards."
In the video, the bus can be seen with slogans on the back such as "Follow Me to Mexico" and "Danger! Murderers, Rapists, Kidnappers, Child Molestors, and Other Criminals on Board." It is the latest move by Republican candidates to take a hard line on illegal immigration, using rhetoric similar to President Trump's.

"We're not just going to track them, or watch them roam around our state. We're going to put them on this bus, and send them home," Williams says in the ad.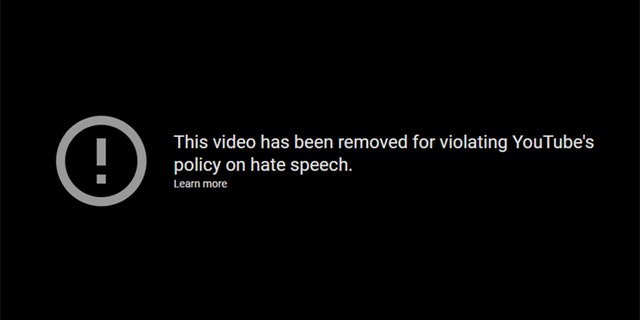 But on Wednesday, the video was pulled from YouTube and replaced by a message: "This video has been removed for violating YouTube's policy on hate speech."
Williams blasted the move in a statement: "Perhaps YouTube's executives would like to move their families into an area that has been destroyed by illegals. It might give them perspective."
But by Wednesday afternoon, the video was back up. A YouTube spokesperson told Fox News that "with the massive volume of videos on our platform, sometimes we make the wrong call on content that is flagged by our community."
"When this is brought to our attention, we review the content and take appropriate action, including restoring videos or channels that were mistakenly removed," the spokesperson said.
"Conservatives have been blasting YouTube for their policies," William's campaign said in a statement. "This shows that when Fearless Conservatives stand up and refuse to back down, we can win!"
Williams is not the only candidate in the race to take a hard line on illegal immigration. Current Republican Secretary of State Brian Kemp last week promised to "round up criminal illegals" in his truck.
"I got a big truck, just in case I need to round up criminal illegals and take them home myself," he said. Kemp's video has not been removed as of Wednesday morning.
Kemp and Williams will face off against other Republicans looking to replace outgoing Republican Gov. Nathan Deal, including frontrunner Lt. Gov. Casey Cagle, former state Sen. Hunter Hill, and businessman Clay Tippins.