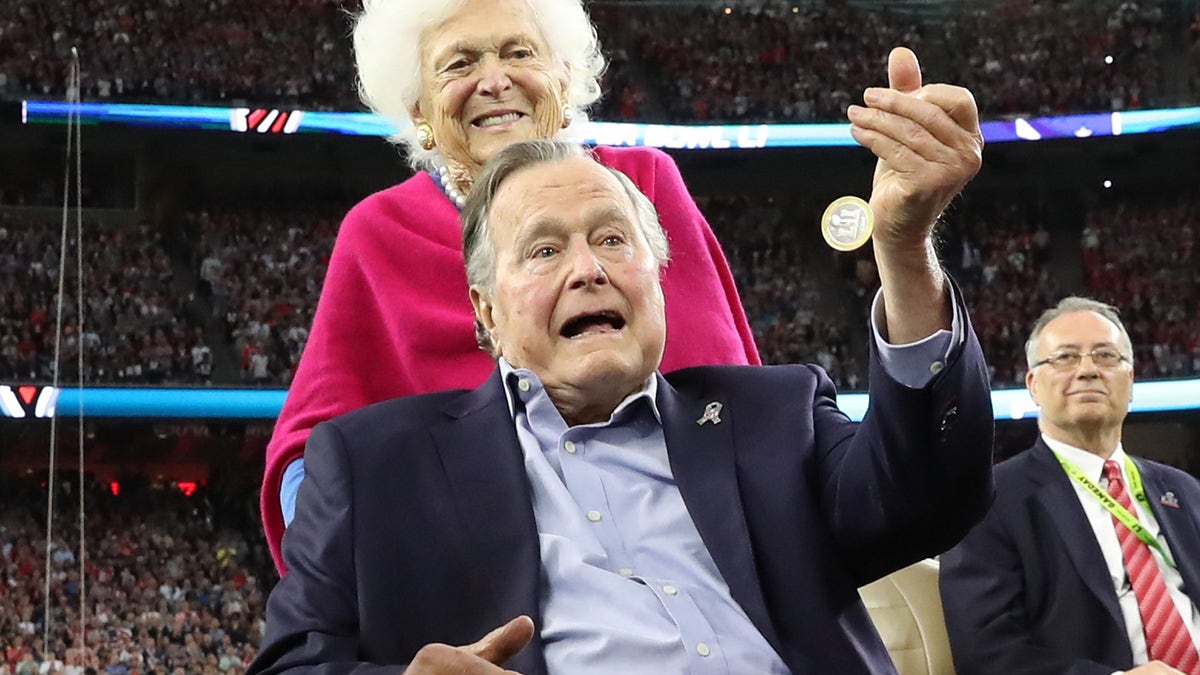 Former President George H.W. Bush is back in the hospital, his spokesman confirmed to Fox News Tuesday.
Jim McGrath said the 41st president was admitted to Houston Methodist Hospital on Friday due to "a persistent cough that prevented him from getting proper rest."
"It was subsequently determined that he had a mild case of pneumonia," McGrath went on, "which was treated and has been resolved."
McGrath did not say when Bush would be released from the hospital, noting that the former president was being held for observation "while he regains his strength."
Bush, 92, was hospitalized at Methodist Hospital for 16 days in January to be treated for pneumonia. At one point, he was placed on a ventilator and treated in the intensive care unit. His 91-year-old wife, Barbara Bush, was also hospitalized around the same time for treatment of bronchitis.
The Bushes had recovered enough to take part in the ceremonial coin toss at Super Bowl 51 in Houston on Feb. 5.
Bush was also hospitalized in 2015 in Maine after falling at his summer home and breaking a bone in his neck. He was also hospitalized in Houston the previous December for about a week for shortness of breath. He spent Christmas 2012 in intensive care for a bronchitis-related cough and other issues.

Bush has a form of Parkinson's disease and uses a motorized scooter or a wheelchair for mobility. Despite his loss of mobility, Bush celebrated his 90th birthday by making a tandem parachute jump in Kennebunkport, Maine. Last summer, Bush led a group of 40 wounded warriors on a fishing trip at the helm of his speedboat, three days after his 92nd birthday celebration.

The Associated Press contributed to this report.