Fox News poll: Voters dissatisfied with direction of US, still 'meh' on economy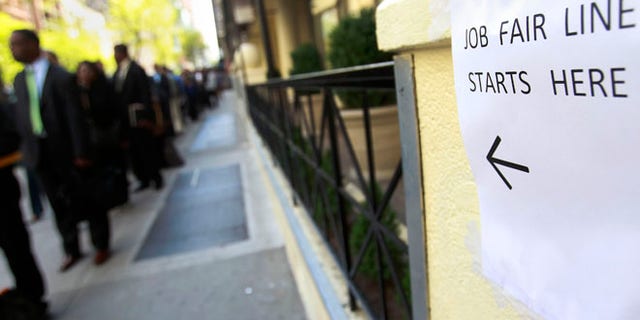 NEWYou can now listen to Fox News articles!
Most voters remain unhappy with how things are going in the country. They don't think the economy in general or the job situation in particular has turned the corner. Still, the latest Fox News national poll finds a large minority feels optimistic, with a sizable number saying the worst is over.
The new poll, released Thursday, finds that 40 percent of voters are at least somewhat satisfied with the way things are going in the country. That's down a touch from 43 percent who felt that way in May, yet it's well above the 33 percent who were pleased just before the 2010 midterm election (October 26-28, 2010).
CLICK HERE TO READ THE POLL RESULTS
The small decline actually comes from Democrats: 60 percent are satisfied today vs. 67 percent in May. At the same time, satisfaction among Republicans (18 percent) and independents (33 percent) held mostly steady.
Overall, a 60-percent majority is dissatisfied with conditions in the U.S. For reference, 79 percent were dissatisfied in the days before President Obama took office in January 2009, and 65 percent were unhappy in October 2010.
More than half -- 55 percent -- say they don't see any signs the economy has started to turn the corner.
On the other hand, 41 percent feel optimistic and say the worst is over on the economy. That's not only up from 38 percent who felt that way a year ago (July 2013), but it's also the highest level recorded since the question was first asked on a Fox poll starting in 2011.
The results are almost identical when voters are asked about the nation's job situation: 39 percent think the worst is over, while 58 percent don't.
Partisanship plays a big role in views on the economy: 56 percent of Democrats think the worst is over, while 73 percent of Republicans feel the opposite. And 55 percent of Democrats think the job situation is getting better, while 75 percent of Republicans disagree.
Overall, 53 percent of voters think that the Obama administration has been very (17 percent) or somewhat (36 percent) competent at managing the economy, while 45 percent don't think so.
The numbers are reversed on President Obama's job performance rating on the economy: 40 percent approve, while 57 percent disapprove. Job ratings focus on what the president's doing on the economy rather than simply management competence.
The Fox News poll is based on landline and cell phone interviews with 1,057 randomly chosen registered voters nationwide and was conducted under the joint direction of Anderson Robbins Research (D) and Shaw & Company Research (R) from July 20-22, 2014. The full poll has a margin of sampling error of plus or minus three percentage points.