Fox News Poll: Is President Obama that far out of the loop?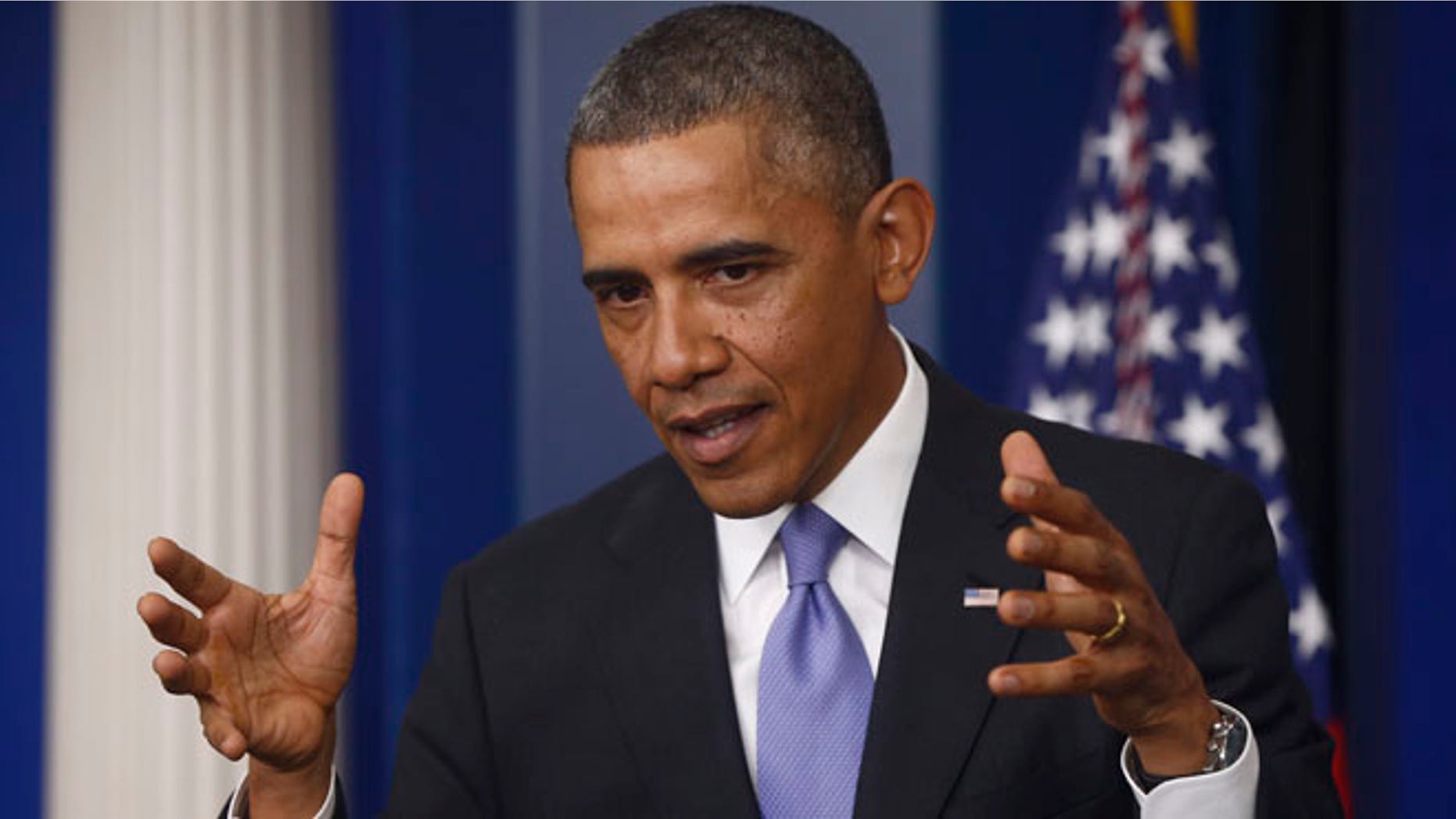 President Obama says he was unaware U.S. intelligence agencies were listening to the cell phone calls of world leaders, including allies such as German Chancellor Angela Merkel. He also said he found out the same time as the rest of us about the IRS targeting of conservative groups. Same thing on the health care exchange website failing -- the president insisted he was unaware the site for his signature legislative achievement wouldn't work.
Many voters don't believe President Obama is really that far out of the loop.
The latest Fox News poll finds that while 45 percent believe the president when he pleads ignorance in these controversies, 47 percent think he did in fact know and he's ducking responsibility by denying it.
Click here for the poll results.
The 45 percent who believe Obama was unaware breakdown further: 27 percent think he still "should have known" about these things, while 18 percent say it's "understandable" that he didn't know.
A majority of Republicans (71 percent), nearly half of independents (46 percent) and almost a quarter of Democrats (22 percent) think, contrary to his statements, the president knew about these situations ahead of time.
Groups most likely to disbelieve Obama's denials include those who are part of the tea party movement (80 percent), men (55 percent), those under age 30 (55 percent) and whites (53 percent).
The poll also finds 45 percent feel Obama is "good at taking personal responsibility for his statements and actions," while just over half -- 51 percent -- believe he "spends too much time blaming others."
By a 64 percentage-point margin Republicans are more likely to say Obama blames others, as do independents by 14 points.
Democrats are more likely to believe Obama takes responsibility by a 55-point spread.
Men think Obama blames others (58 percent), while women say he takes responsibility (51 percent).
Poll Pourri
As reported Wednesday, by a 50-40 percent margin voters think Obama "knowingly lied" when he assured Americans they could keep their plans under Obamacare. And a 59-percent majority believes the White House knew beforehand that people would be kicked off their insurance because of the law.
Meanwhile, a majority views Obama's apology to those losing their insurance as "political" (58 percent) rather than "sincere" (38 percent).
The Fox News poll is based on landline and cell phone interviews with 1,006 randomly chosen registered voters nationwide and was conducted under the joint direction of Anderson Robbins Research (D) and Shaw & Company Research (R) from November 10-12, 2013. The full poll has a margin of sampling error of plus or minus three percentage points.