Fox News Poll: 74 percent say Americans too dependent on the government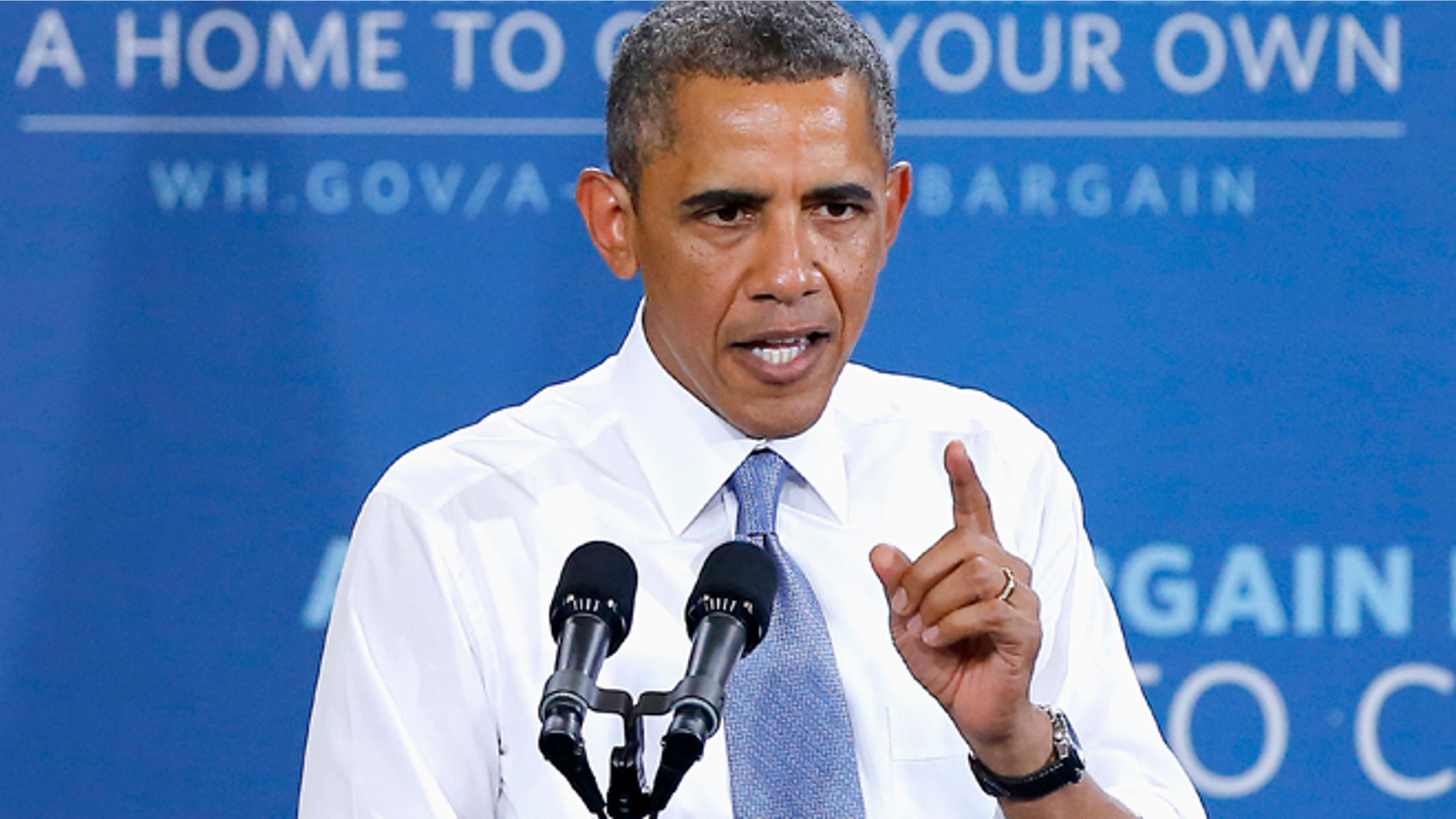 Most voters think Americans are too dependent on the government -- and a majority blames Uncle Sam himself for that.
A Fox News poll released Wednesday shows 74 percent think Americans rely too much on the government and not enough on themselves. That includes almost all Republicans (87 percent), most independents (80 percent) and a majority of Democrats (58 percent).
Voters are also more likely to blame the record number of people on food stamps -- more than 46 million -- on it being too easy to get government assistance (53 percent) than the severity of the recession (40 percent).
The poll was conducted in connection with a new documentary to air on Fox News Channel this Friday at 10PM ET and Sunday at 9PM ET. Hosted by Bret Baier, it's called "Fox News Reporting: The Great Food Stamp Binge." The hour-long special asks, among other things, whether the food stamp program can ultimately make the poor dependent on government. It also explores how taxpayer dollars meant for the needy end up in the pockets of those able to fend for themselves.
A 57-percent majority believes most food stamp recipients are taking advantage of the system, while just 36 percent think they are truly in need of help.
Daily politics news delivered to your inbox: sign up for our newsletter 
The poll also finds Americans believe the better way to help people get back on their feet is for them to rely on friends and family rather than government programs (50-35 percent). And, by a similar margin, Americans would prefer to open their wallet and home for a close friend or family member who lost their job than have their friend apply for food stamps and welfare (52-32 percent).
Among partisans, Democrats are alone in thinking it is better for families in need to rely on the government (56 percent). Majorities of Republicans (67 percent) and independents (57 percent) say it is better for them to depend on friends and family.
Democrats would also rather have a family member who lost his or her job use food stamps than hit them up for cash (48-37 percent).
Republicans would want an out-of-work friend to ask them for money rather than apply for aid (62-20 percent), and so would independents (59-26 percent).
The Fox News Reporting documentary profiles, among others, a California surfer and aspiring musician named Jason Greenslate. Greenslate shows how he supports his beach-bum lifestyle with food stamps, while dismissing the idea of holding down a regular, steady job.
"It's not that I don't want a job, I don't want a boss. I don't want someone telling me what to do.  I'm gonna live my own life," Greenslate tells Fox News' John Roberts. "This is the way I want to live. And I don't really see anything changing. I got the card. It's $200. That's it."
Greenslate's attitude is unlikely to go over well with voters.
The Fox poll shows that while most Americans are okay with helping a laid-off worker who wants a job and just doesn't have the money to feed his family, most have a problem with an unemployed musician receiving taxpayer-funded aid because he doesn't want to take a regular job to pay the bills.
The Fox News poll is based on landline and cell phone interviews with 1,007 randomly chosen registered voters nationwide and was conducted under the joint direction of Anderson Robbins Research (D) and Shaw & Company Research (R) from August 3 to August 5. The full poll has a margin of sampling error of plus or minus three percentage points.