Fox News Election HQ: A stunning studio for a dramatic presidential race
Viewers around the world tuning in to Fox News Channel for tonight's election coverage will be seeing a stunning new set that Bill Hemmer calls "the most beautiful television studio" he's ever walked into.
Fox News Election Headquarters opens for business at 6 p.m. ET, bringing viewers the latest news as Americans register their votes for Republican nominee Donald Trump and Democratic standard bearer Hillary Clinton. Top Fox News Channel personalities and pundits will helm the desks of Studio F, illuminated in red, white and blue and visible from New York City's Avenue of the Americas.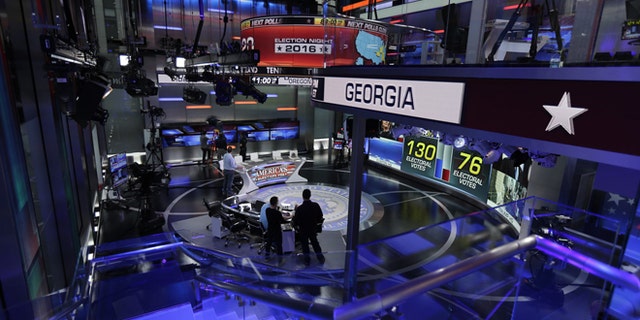 "This race has captured the imagination of the entire country," Hemmer, anchor of "America's Newsroom," said. "For us, we have been on the story every day for 15 months. It's finally here, and we have given it -- what we believe -- an appropriate new home."
Under a 29-foot ceiling, Studio F is home to 46 monitors, each pumping out more than 100 million pixels to bring the night to life for the viewers at home.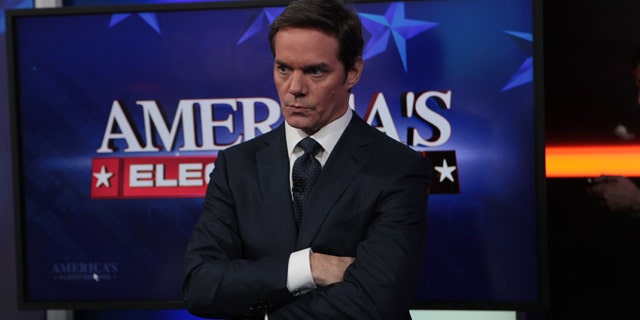 "We have so many different screens to display information on and so many different ways to give the producers opportunities to tell the story," Fox News Senior Vice President of Technology & Operations Warren Vandeveer said. "This isn't technology just for technology's sake -- these screens are all real estate to put information in."
Months of planning and coordination went in to installing the sleek new studio in space at the base of the News Corp building.
"What we built here is a very dynamic environment, so the way we are able to present the election results is going to be very clear," Fox News Vice President of Broadcast Technology Peter Blangiforti said. "I'm proud of the accomplishment."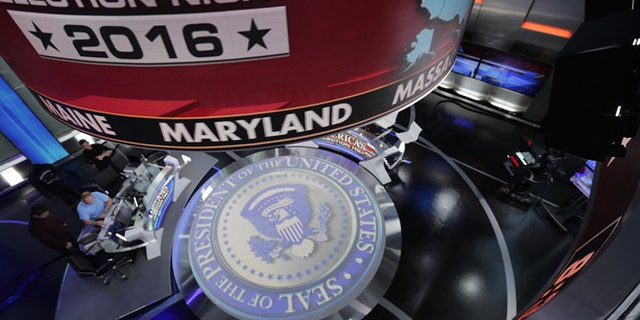 Tonight, under the 528-square-foot video chandelier, viewers will see Bret Baier and Megyn Kelly leading the coverage, with Martha MacCallum presenting the latest exit poll data from the massive media wall, standing 9 feet tall and 30 feet wide. Just off camera lies the nerve center -- a state-of-the-art control room where Fox News producers employ the latest technology to bring information and stunning graphics into living rooms around the nation.
Just up the tempered-glass stairs is the Fox News Data Deck, where Hemmer will manage his video billboard, joined by top analysts who will break down the numbers as polls close and returns come in. Shannon Bream will join Hemmer on the balcony, keeping an eye on what people are posting on Twitter, Facebook and Instagram.
"We've seen this studio grow from infancy to the big unveiling tonight," Fox News Election Headquarters Line Producer Valeria Riccioli told FoxNews.com. "Our biggest task has been to make sure we don't get lost in the technology and make sure it functions editorially. The possibilities in this studio are endless."
Fox News Senior Executive Producer Alan Komissaroff said the studio must live up to a dramatic and tumultuous election, between two candidates who captivated the public and generated unprecedented controversy.
"Either you have Donald Trump, this guy who no one even thought would be the nominee -- much less this close to the presidency -- going to the White House," Komissaroff said. "Or, you have Hillary Clinton, the first female president, the wife of such a storied president in Bill Clinton. Either way, it's a big story."