Former Utah State Workers Plead Guilty in Connection to Undocumented Immigrant Hit List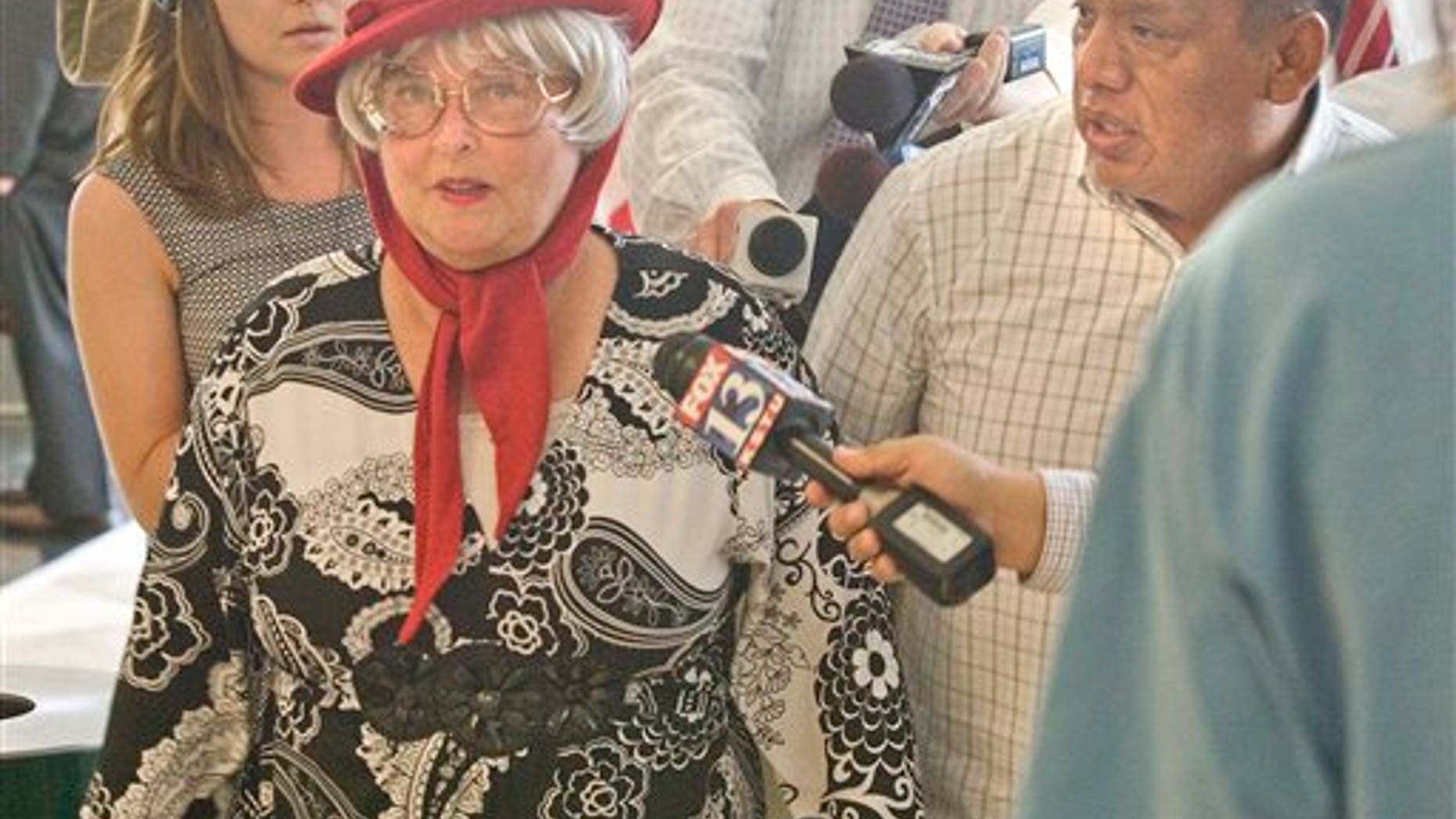 Prosecutors said they kept a so-called hit list of suspect undocumented immigrants, inappropriately using their positions as Utah state workers to gain access to private personal information for hundreds of people and publicly releasing it.
On Monday, the two former workers, Theresa Bassett and Leah Carson, pleaded guilty to their roles in the release of the information. Bassett, 59, was sentenced to three years of probation and 250 hours of community service. Carson, 32, will serve one year of probation and pay a $440 fine.
The list that both women compiled included  1,300 purported undocumented immigrants and created panic among Utah's Hispanic community last year.
Bassett pleaded guilty to two felony counts of computer crimes, despite maintaining her innocence during a hearing in 3rd District Court in Salt Lake City. Bassett recently changed her name to London Grace Wellington.
Earlier Monday, Carson pleaded guilty to making a false statement by an unemployment compensation agent, a misdemeanor.
Both worked for the Utah Department of Workforce Services when they allegedly compiled the list from people who had applied for benefits. It was anonymously sent to law enforcement and media, along with a note demanding the deportation of those listed.
Bassett said during her hearing that she was innocent, but did not explain why she chose to enter the guilty plea. She also said she was a "very good citizen" when warned by Judge Robert Hilder to not violate her probation.
But Bassett's attorney, Loni DeLand, said prosecutors had a "very strong case" and if the case had gone to trial, Bassett could have faced a felony charge for every person named on the list. He also estimated it would have cost tens of thousands of dollars in attorney's fees, which she doesn't have.
"Rather than face more than a thousand charges, all of which could be felonies, she preferred to go this route," DeLand said. "She believes this was done by somebody, but the evidence points to her."
Carson, meanwhile, apologized for her actions and said they were "really stupid." She did not speak following the hearing.
The public release of the list created panic among Utah Hispanics who feared they would be unfairly targeted by immigration officials. Tony Yapias, the director of Proyecto Latino de Utah, said Carson's sentence is an "injustice" because of the fear the list created.
"I'm disappointed justice has not been fairly applied," Yapias said. "Latinos have to go to jail for nothing more than a traffic violation, but you have a person who committed an actual crime but wasn't charged with anything serious."
Bassett was charged with felonies because she released the information, Assistant Attorney General Scott Reed said. Carson only helped gather the information for Bassett and stopped when she realized how the information would be used and cooperated with investigators.
Neither woman had a prior criminal record, which is part of the reason why they won't serve a jail sentence, Reed said.
Reed said that while the release of the list had "a ripple effect on the community ... there was not lasting harm."
This is based on a story by The Associated Press.
Follow us on twitter.com/foxnewslatino
Like us at facebook.com/foxnewslatino