Former Supreme Court Justice Stevens says second thoughts likely in Citizens United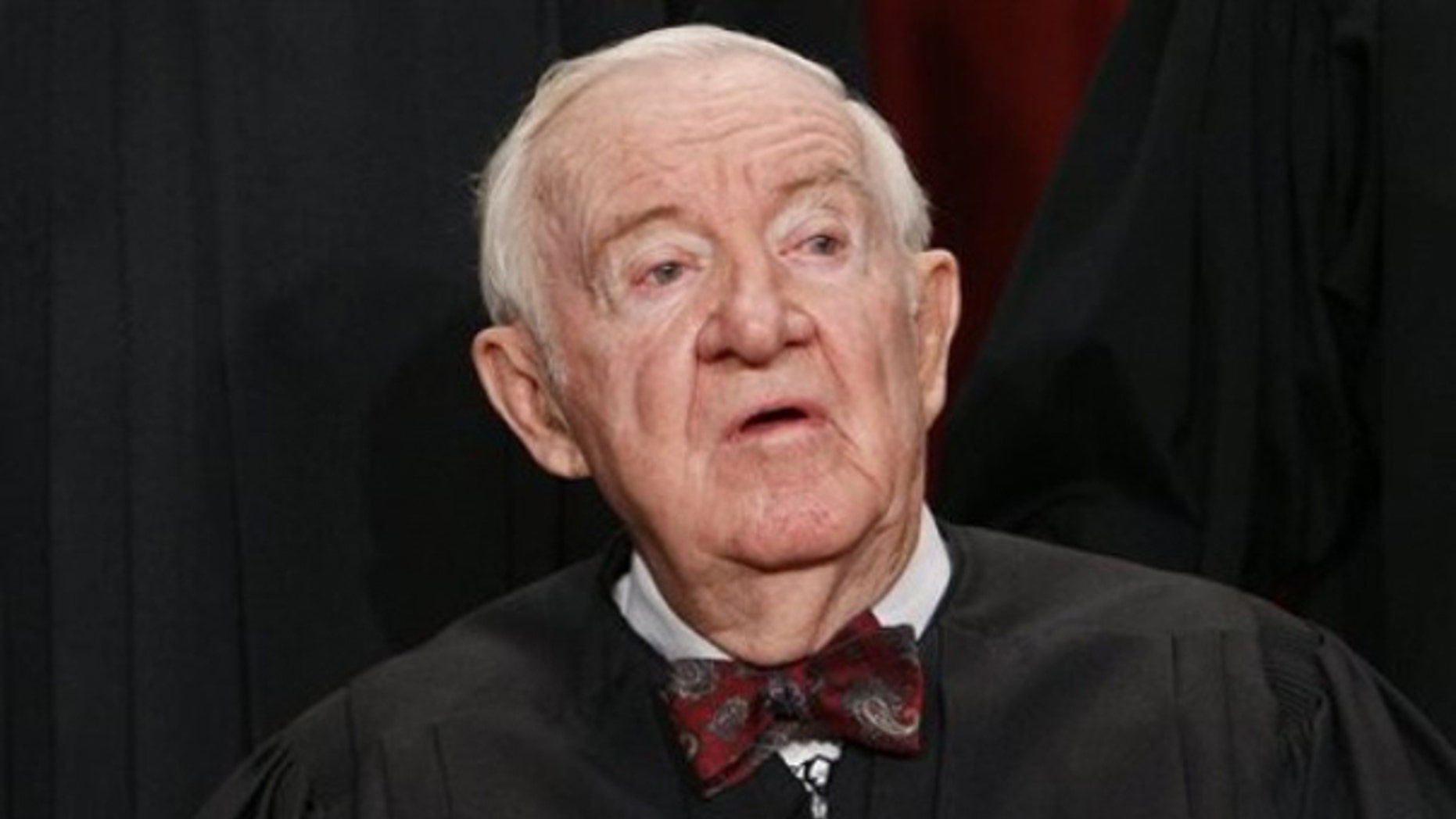 LITTLE ROCK, Ark. – Former U.S. Supreme Court Justice John Paul Stevens said Wednesday night he expects that the court has already had second thoughts about parts of its controversial Citizens United ruling that eased restrictions on corporate spending in political campaigns.
The sharply divided court ruled that independent spending by corporations does "not give rise to corruption or the appearance of corruption." Stevens, who dissented from that 2010 decision, said that at some point the court will have to issue an opinion "explicitly crafting an exception that will create a crack in the foundation" of that ruling.
Speaking to hundreds of people at an event in Little Rock, the retired justice said President Barack Obama accurately criticized the ruling for reversing a century of law and allowing special interest groups to pump money into elections.
He cited Justice Samuel Alito's reaction to Obama's criticism, along with one of the court's later rulings when the justices rejected a free-speech challenge from humanitarian aid groups to a law that bars support to terrorist organizations.
Stevens said "the fact that the proposed speech would indirectly benefit a terrorist organization provided a sufficient basis for denying it First Amendment protection."
He also pointed to televised debates when moderators try to allow candidates equal time to express their views. He said candidates and viewers wouldn't like it if there were an auction giving the most time to the highest bidder.
"Yet that is essentially what happens during actual campaigns in which rules equalizing campaign expenditures are forbidden," he said.
Stevens spoke in Arkansas the day after Obama presented him with the Medal of Freedom, the nation's highest civilian honor.
Aside from criticizing the Citizens United decision, Stevens also took a jab at the Bush v. Gore case after an audience member asked him about it.
"I think you have to have confidence that the justices will do their best to not make that same mistake again," he said to laughter and applause.
Stevens was nominated to the Supreme Court by President Gerald Ford, and he served on the high court from 1975 until he retired in 2010. Obama nominated Justice Elena Kagan to replace him.
Stevens recently wrote a memoir about his time on the court, "Five Chiefs: A Supreme Court Memoir."
In between signing copies of the book Wednesday night, he was asked whether he would want to sit on the court to hear the case challenging the new federal health care law.
"I'm convinced that my decision to resign was absolutely right," he said. "I'm slowing down. I've been replaced by a brilliant justice and I'm happy to have her do the work that I used to do."