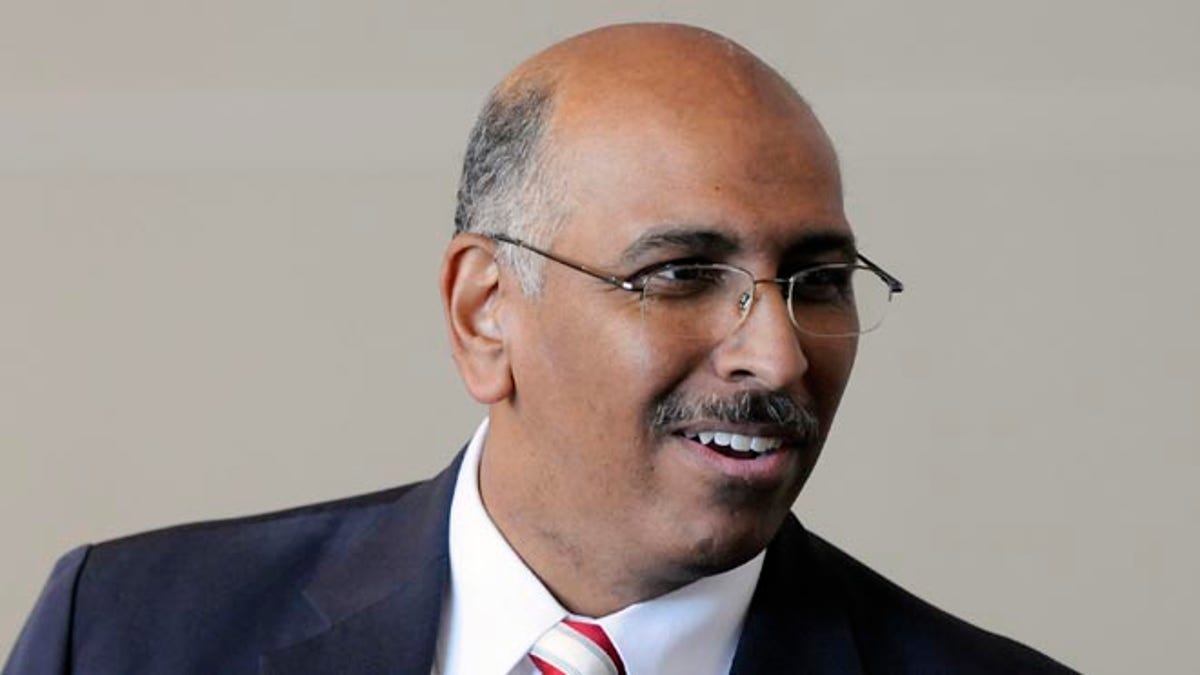 Former Republican National Committee Chairman Michael S. Steele is considering another run for elected office in Maryland.
Steele, a lieutenant governor for Maryland GOP Gov. Robert Ehrlich, told a Washington, D.C., TV station that he'll consider such a move more closely after the November elections.
"Yeah, I love the opportunity of public service that affords me to be with people and to help solve problems for them," he said Thursday on News Channel 8. "I enjoyed my time as lieutenant governor, and I look forward to how things play out this year. And next year we'll take a look and see where Maryland is."
He suggested interest last year in running for governor in the heavily Democratic state, in which Ehrlich was the only Republican governor for roughly three decades. Steele lost in a 2006 run for the Senate against Democrat Ben Cardin.
Steele, an MSNBC political analyst, was recently critical of the House GOP leadership for allowing Texas GOP Sen. Ted Cruz to apparently persuade some members to withdraw their support for an immigration-border funding bill, then not getting the legislation passed on a first try.