Former President George H.W. Bush backs Romney in GOP race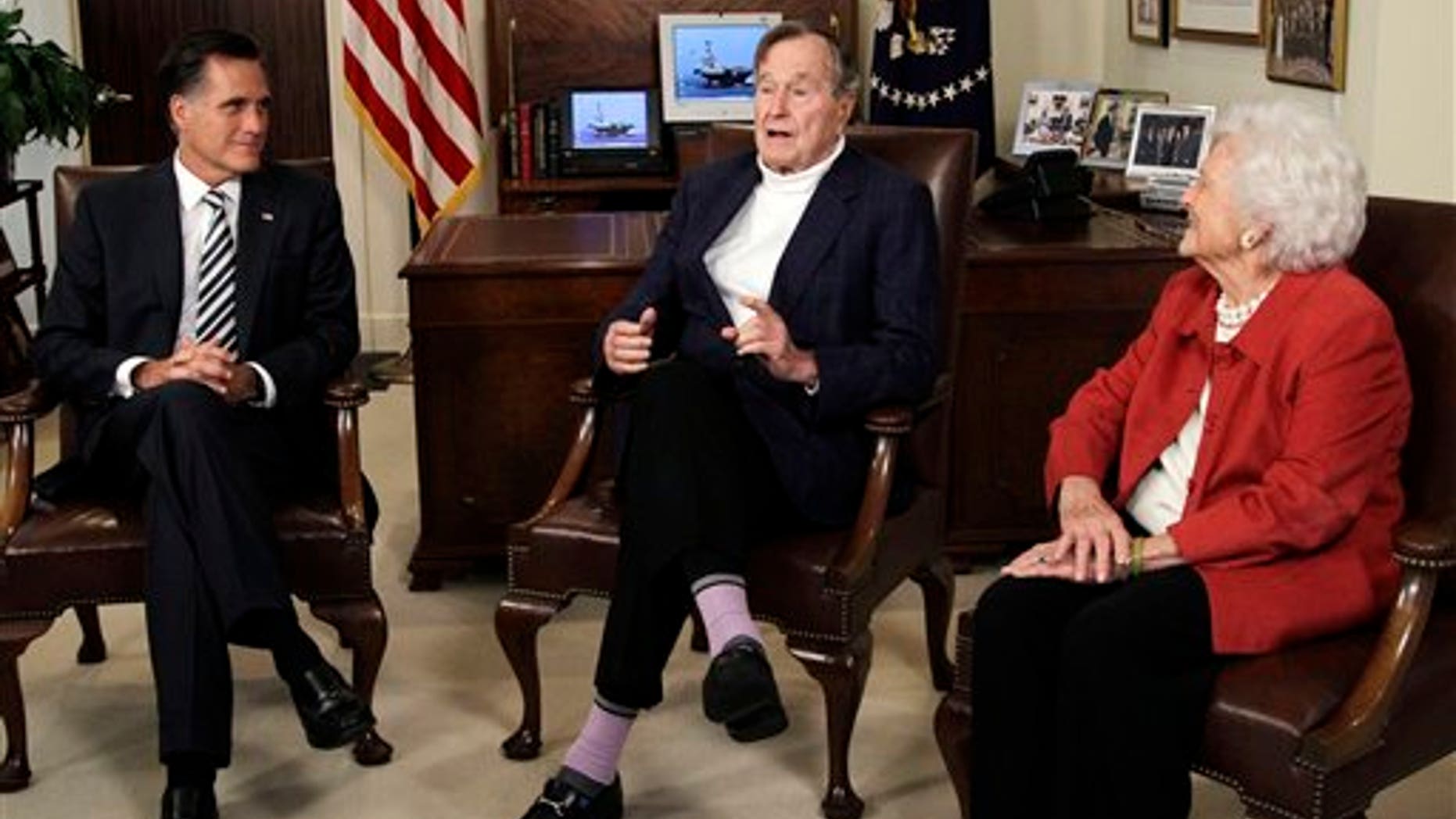 HOUSTON – George H.W. Bush is formally supporting Mitt Romney's bid for the Republican nomination for president.
The nation's 41st president says Romney is a good man who would make a "great president." And he says it's time for Republicans to unite behind Romney.
The pair, joined by former first lady Barbara Bush, briefly faced reporters Thursday evening in Bush's Houston office to make the endorsement official. The 87-year-old Bush had informally endorsed Romney on multiple occasions in recent months.
One of Bush's sons, former Florida Gov. Jeb Bush, endorsed Romney last week. Another son, former President George W. Bush, has stayed out of the GOP nomination race.
Romney says he didn't meet with George W. Bush during his two-day Texas visit but speaks to him from "time to time."