Former Obama Press Secretary Gibbs May Join Facebook Executive Branch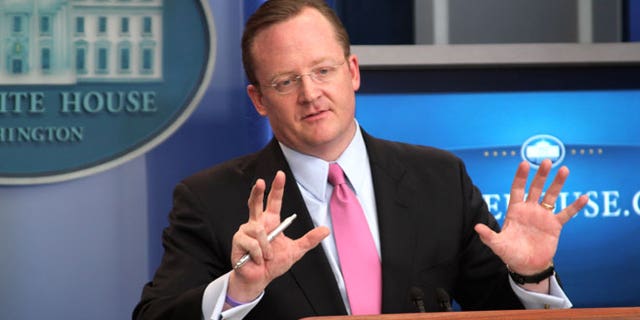 NEWYou can now listen to Fox News articles!
He's no longer a part of the Obama administration, but Robert Gibbs may still be young and insidery enough to interest Facebook, which is reportedly in talks to hire President Obama's former press secretary for a senior role managing the company's communications.
The New York Times reported Monday that the gig could be especially profitable for Gibbs as the mega-social network prepares for an initial public offering in early 2012.
No formal offer has been made yet to Gibbs, the newspaper reported, but after two years at the White House, the president's ex-spokesman has high-level ties that could be attractive to Facebook as it prepares for the world's largest-ever public offering -- valued by some investors at more than $60 billion, according to The Times.
Facebook, whose nascent inner workings became the topic for the hit movie "The Social Network," has some Washington-centric challenges to surmount before it goes public, and Gibbs' entree could be helpful. Among the topics of interest in Washington are online privacy issues, Internet security and proper accounting of its public trading, an oversight task reserved for the Securities and Exchange Commission.
Gibbs, who turns 40 on Tuesday, left the White House in February, suggesting he'd help establish Obama's re-election campaign before moving into the private sector. That could be given short-shrift, however, if he takes the potential private sector role.
Gibbs' hiring would also move the former press secretary far from the White House as well as Obama's re-election headquarters in Chicago. The company's headquarters is located in Palo Alto, Calif.