Former Obama adviser says US back where it was '3 or 4 years ago' with Mideast, Iran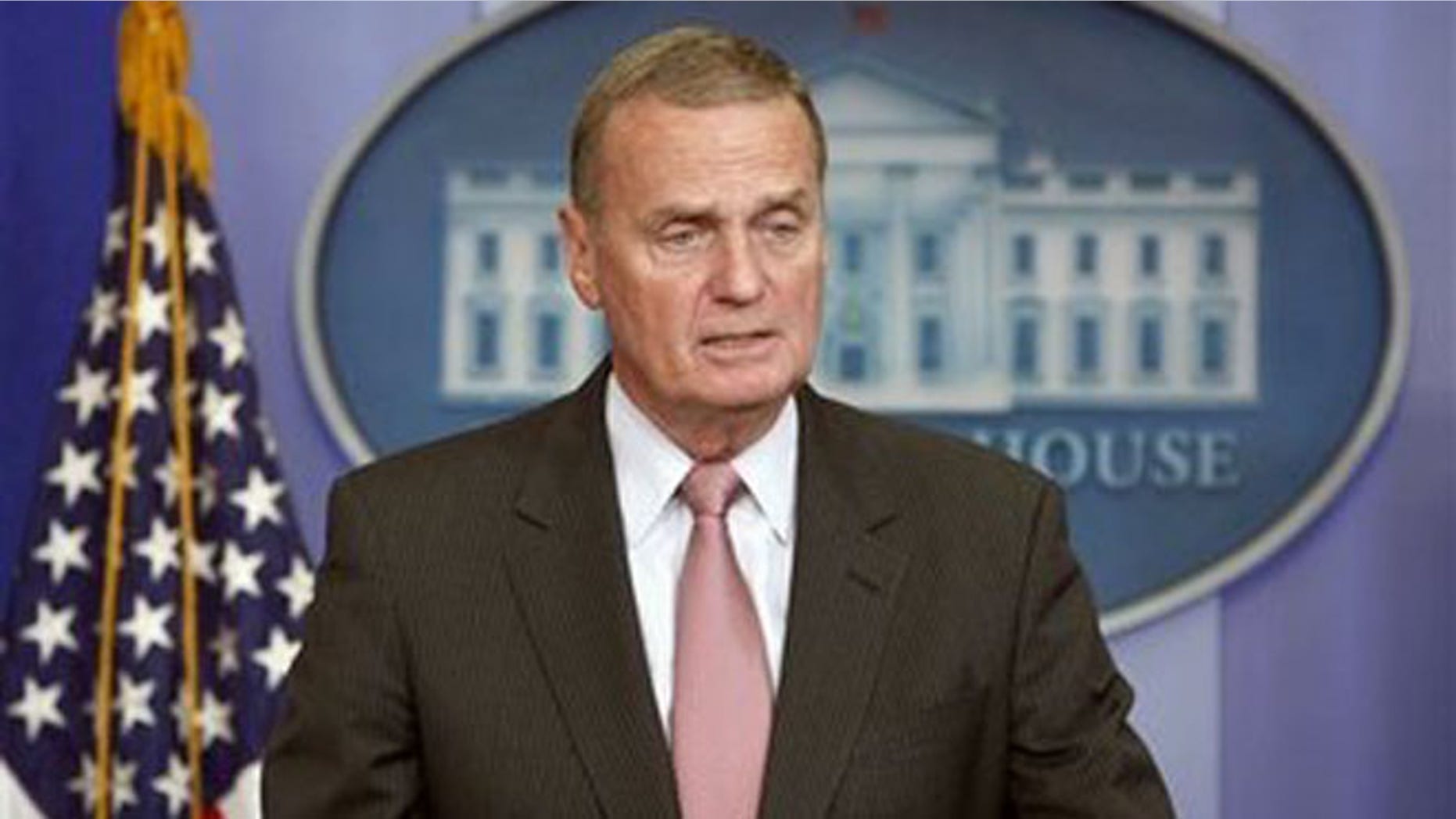 Shortly after President Obama claimed the U.S. has made significant progress in isolating Iran, his former national security adviser suggested the administration is actually back to the drawing board with the entire region.
Retired Gen. James Jones, who served as the president's first security adviser, discussed the changing Middle East in an interview with PBS' Charlie Rose Tuesday night. He talked about coming into office and addressing those actors who historically were "causing us difficulties," and claimed "in some cases we made some progress."
Jones cited as one success the signing of a new arms reduction treaty with the Russians.
"On the other hand," he continued, "with the Middle East and Iran, we're probably right back where we were, you know, three or four years ago."
Jones went on to suggest that the changes in the region have forced the U.S. to change its approach. "So, it is great to be able to come in and try to think strategically, but you're really many times driven by the tactics of the moment. And you find yourself responding to the tactical impulses that face us. And that's very hard to keep that strategic focus," Jones said.
The comments reflect widespread concerns about not just Iran, but the direction of the Arab Spring. While the U.S. ultimately backed anti-Mubarak protesters in Egypt and actively helped rebels overthrow Muammar Qaddafi in Libya, the newly formed Egyptian government has a much stronger Islamist presence and the U.S. Consulate in Libya was attacked last month by terrorists -- in Benghazi, the de facto headquarters of the revolution the U.S. aided. The civil war in Syria between the Assad regime and opposition forces continues to rage on.
The U.S. presidential candidates made scant reference to Libya in the final presidential debate Monday, but did address the Iranian nuclear program.
Obama rejected claims he hasn't been tough enough on Tehran, saying, "we've put in the toughest, most crippling sanctions ever."
He added: "When I came into office, the world was divided. Iran was resurgent. Iran is at its weakest point economically, strategically, militarily than since, than in many years."
Mitt Romney countered: "We're four years closer to a nuclear Iran."
Former CIA officer Mike Baker said Thursday he thinks Jones was speaking broadly, and noted that "to be fair ... (Obama has) allowed several of the elements of the Bush administration's war on terror to continue."
"I think in one sense, that's all good," Baker said. "But we also have to be willing in the public forum to confront what we are facing and to be open and consistent in describing what we're facing, and I think in part that's what General Jones was speaking to."