Former NSA, CIA head says he doesn't see need to pursue NY Times reporter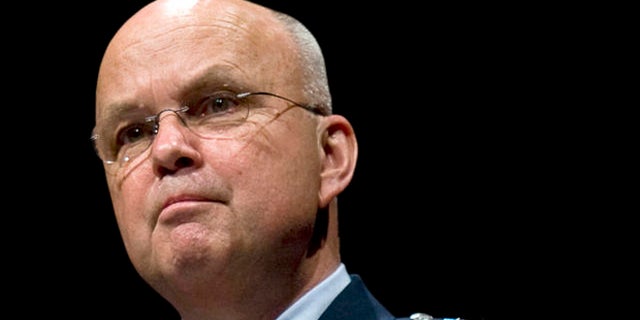 A former director of the National Security Agency and the Central Intelligence Agency has said that he doesn't understand what he called "the necessity to pursue" a New York Times reporter facing possible jail time over his refusal to testify in court.
Michael Hayden told CBS' "60 Minutes" Sunday that he was "conflicted" about whether reporter James Risen should be forced to reveal his sources for detailing an botched CIA effort to scuttle Iran's nuclear ambitions during the Clinton administration.
"You're talking about ruining lives over things about which people are acting on principle, so I'd be very careful about it," said Hayden, who was the head of the NSA between 1999 and 2005 before moving to the CIA, where he served as director between 2006 and 2009.
In June, the Supreme Court refused to hear Risen's appeal of the order to testify. The reporter had argued that he has a right to protect his sources' identity, either under the Constitution or rules governing criminal trials. The federal appeals court in Richmond, Virginia, had previously rejected Risen's bid to avoid being forced to testify.
"I know the damage that is done. And I do. But I also know the free press necessity in a free society," Hayden said. "And it actually might be that I think, 'No, he's wrong. That was a mistake. That was a terrible thing to do. America will suffer because of that story.' But then I have to think about, so how do I redress that? And if the method of redressing that actually harms the broad freedom of the press, that's still wrong."
Risen's reporting, detailed in his book, "State of War: The Secret History of the CIA and the Bush Administration," is at the center of criminal charges against former CIA officer Jeffrey Sterling. Sterling is accused of disclosing classified information.
Risen told "60 Minutes" that prosecutors had accessed his travel and phone records, as well as credit reports and credit card data, but had not disclosed how they had gotten them.
The Associated Press contributed to this report.