Former GOP senator and Ohio Gov. George Voinovich dies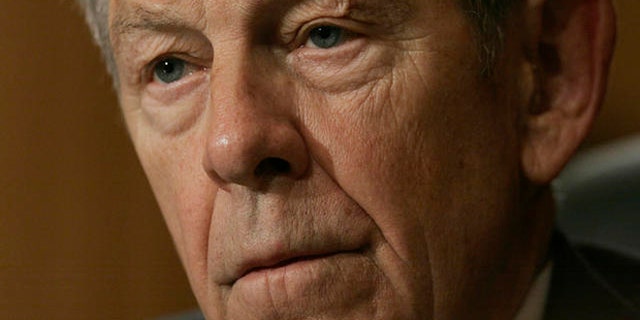 NEWYou can now listen to Fox News articles!
COLUMBUS, Ohio – Former U.S. senator and two-term Ohio Gov. George Voinovich has died at home in Cleveland. He was 79.
His wife, Janet, says Voinovich died peacefully in his sleep early Sunday. The Republican had delivered public remarks Friday at a 25th Slovenian Independence Day event at Cleveland City Hall. He was a delegate to the Republican National Convention coming to Cleveland next month.
Voinovich preached frugality in his personal and public life and occasionally bucked the GOP establishment. He opposed the size of former President George W. Bush's tax cuts and later questioned Bush's war strategy in Iraq.
Voinovich spent 12 years in the Senate, leaving in 2011. He previously served two terms as Ohio's governor and a decade as mayor of Cleveland, which he helped pull out of default.