FIRST ON FOX: Former Detroit Police Chief James Craig will launch his campaign for the U.S. Senate in Michigan on Tuesday.
Craig, whose impressive law enforcement career in a handful of states spans more than 40 years, is seeking to replace retiring Democrat Sen. Debbie Stabenow in the Senate. He confirmed the news in an interview with Fox News Digital.
"A lot of people over the last year approached me and encouraged me and said, 'Look that's something you should really consider.' And I recognize that U.S. Senate is a big job – even though you're representing Michigan, you're also representing the country," said Craig, who's running as a Republican.
"Everything that I see going on today … it's frustrating. I'm angry about so much when it comes to open borders and seeing the level of fentanyl poisoning. I don't call it overdose. I call it poisoning because it's by design and these Mexican cartels are allowing this poison or bringing this poison into America," he said.
LONG-SHOT GOP PRESIDENTIAL CANDIDATE PERRY JOHNSON CONSIDERING SENATE BID IN BATTLEGROUND MICHIGAN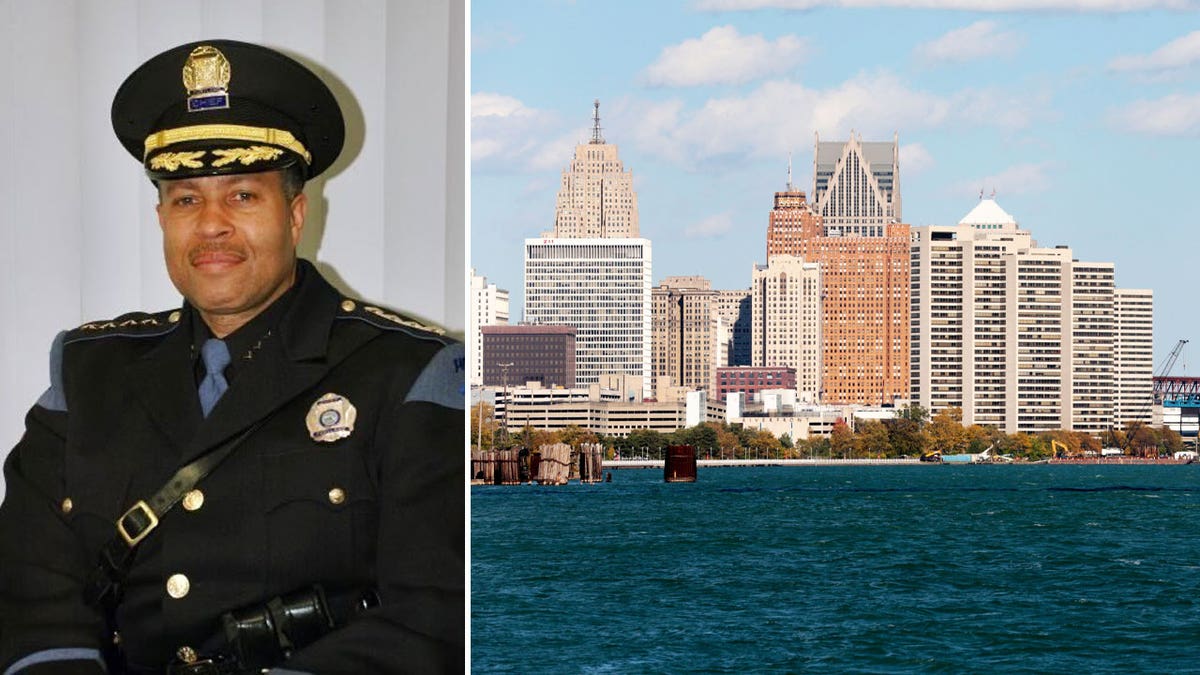 Craig, who has also served as the chief of police in Portland and Cincinnati, said the Biden administration's response to the border crisis, in his view, has been "lackluster" thus far.
"I just felt like this administration [is] doing nothing. I mean, the former president at least made a great effort at building a wall," he said.
Craig, like so many other candidates, raised concern over the economy, saying it's a "mess."
"We were energy independent under the former president. And now, in places like California, gas is like $7 a gallon and going up," he said. "Interest rates are high. The American dream is just that – it's a real dream now. For most young people hoping to purchase their first home, that's an impossibility. When you talk about interest rates sitting at seven and eight percent ... how does that happen?"
Craig also spoke about ways he'd like to help struggling public schools on a federal level and insisted the funding being provided by the United States to Ukraine amid its war with Russia should cease.
"When I say this, I want to make sure I'm clear. I think Putin is a war criminal. I think the invasion of Ukraine was wrong, but I think this has been an endless effort," he said. "This administration has not put a plan forth to the American public. So clearly, they want to get money, over money, over money. And frankly, I say, stop it. I'm an American first. I believe we take care of our own country. I mean, as much money as we're spending in Ukraine to protect its borders ... what are we doing to protect our own borders? What are we doing to help some of our decaying major cities?"
"Not only are we funding the war effort in Ukraine, I now hear that we're even trying to fund the rebuilding of Ukraine," he added. "I look at my own city and while I think Detroit has done a tremendous turnaround, there's still work that needs to be done. Another city I think about is Baltimore. Baltimore needs to be rebuilt. But we're focused on Ukraine, so I have a problem with that."
FORMER REP. MIKE ROGERS LAUNCHES REPUBLICAN SENATE CAMPAIGN FOR OPEN SENATE SEAT IN BATTLEGROUND MICHIGAN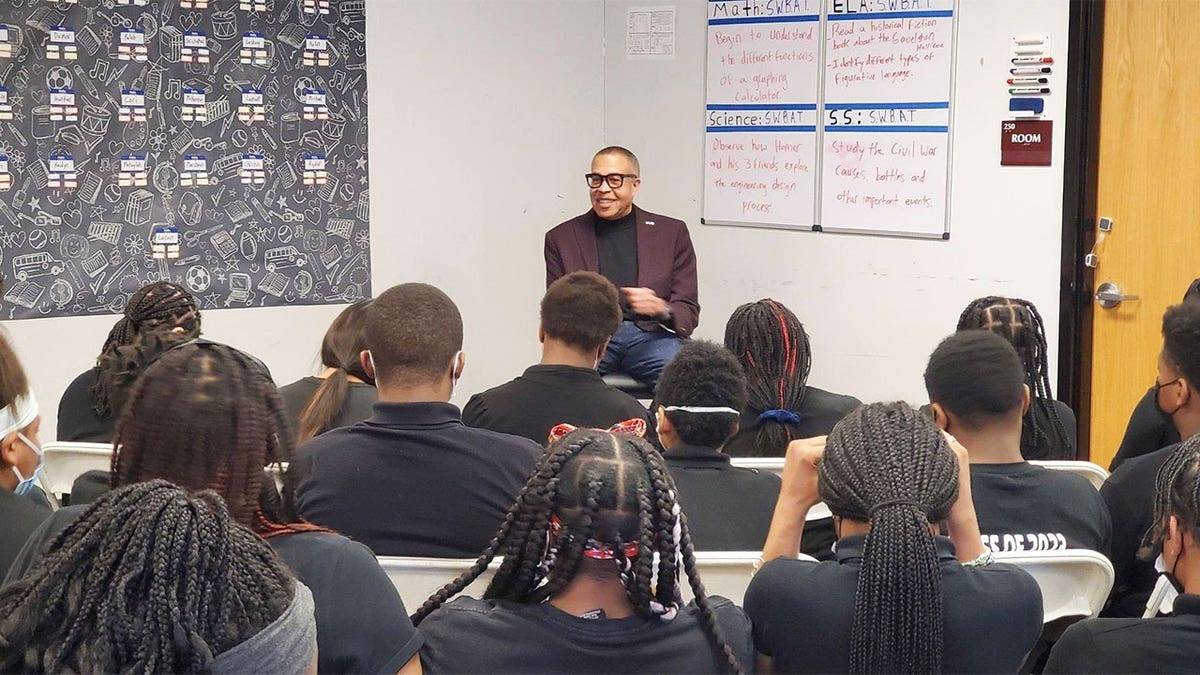 Craig also took jabs at those who have already entered the race, including former Michigan GOP Rep. Mike Rogers and Democrat Rep. Elissa Slotkin, D-Mich., over their endless support for Ukraine.
"I know Mike Rogers, who's the other GOP candidate; he's certainly a strong advocate of sending money to Ukraine," he said. "And certainly the Democrat who's running for U.S. Senate – she's been one of the chief architects of sending over $130 billion as a congresswoman. But what about going back to improving education in Detroit?"
Craig also spoke out against President Biden's electric vehicle "mandate," saying it's "flawed" and "makes no sense."
"I'm not saying we don't build electric vehicles, [but do so] in addition to continuing to build vehicles with internal combustion engines," Craig said. "I know Biden thinks he's a car guru – he's not. The reality is, you know, when he comes to Detroit and makes his 85-second speech about supporting those union workers, he fails to mention that his EV mandate is going to cost a significant number of jobs – American manufacturing, auto manufacturing jobs."
As for ways to curb crime, Craig spoke at length about how his roles at various departments over the last four decades have prepared him for a position in the Senate to work across the aisle.
"One thing I have that's unique, let's face it, is every city I've worked in, every city, were all Democrat-run cities," he said. "I wasn't always a Republican. I mean, my transition didn't happen overnight. But while I was in Detroit, I was a Republican. When you become a police chief, nobody asks you what your party affiliation is. It doesn't matter because you're apolitical. We serve all people, you work with all people."
"Certainly as the police chief, the leader of the police department, I worked with Democrats and Republicans. I didn't agree with everything, and I was very verbal on the things that I thought we could or couldn't do, but it wasn't partisan-based. I got along very well. The mayor, a Democrat who I thought was a great mayor, we worked well together. Again, he and I didn't always agree on everything, but he believed in law and order."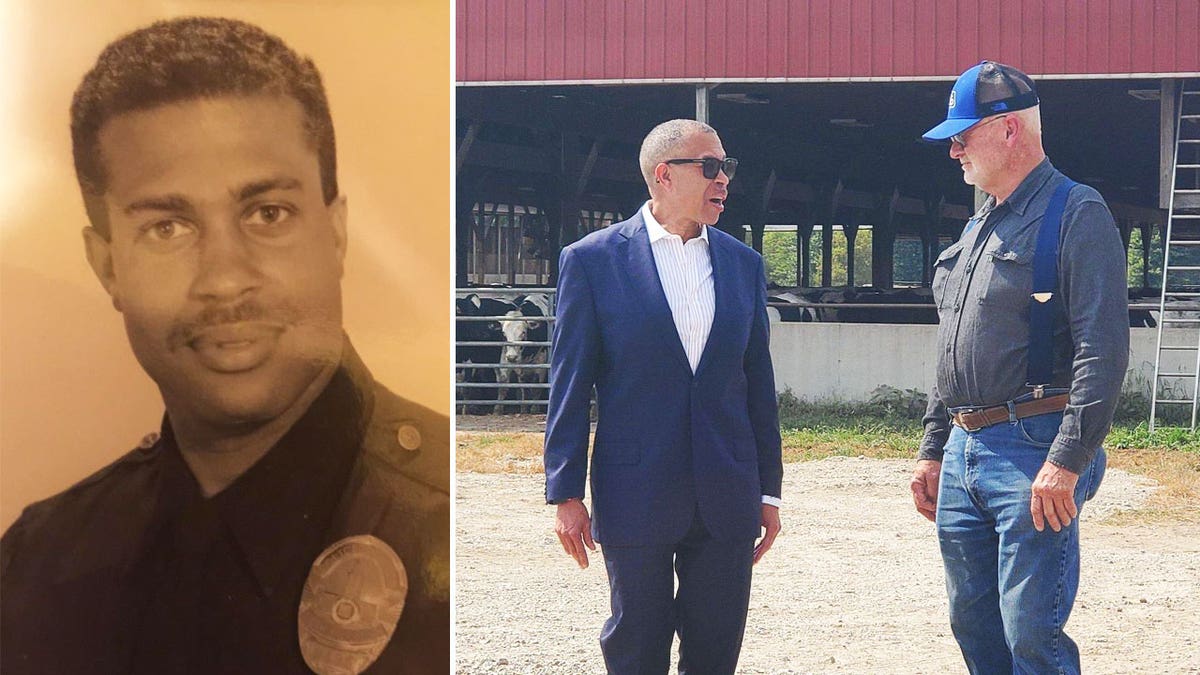 Craig said he's jumping into the race because he believes Michiganders are looking for "real leadership."
"I just think Michigan is ready for real leadership, not people that are going to cater to the status quo and the lobbyists. I'm talking about both Republicans and Democrats. I'm not saying all – there's some that do a wonderful job," he added. "But I know there's some … who just do not want to see me in this race."
Craig formerly sought the GOP nomination for governor of Michigan, but fraudulent signatures on his paperwork derailed his campaign. He was considered a favorite to win the GOP nomination in last year's gubernatorial election before he and four other candidates were kept off the ballot after fraudulent signatures were found on their nominating petitions.
Three people have been charged with forgery and other crimes related to the phony petition signatures, but no candidate was personally accused of knowingly submitting fraudulent petitions.
The Associated Press contributed to this report.