Former aide to embattled San Diego mayor claims she was sexually harassed in 2005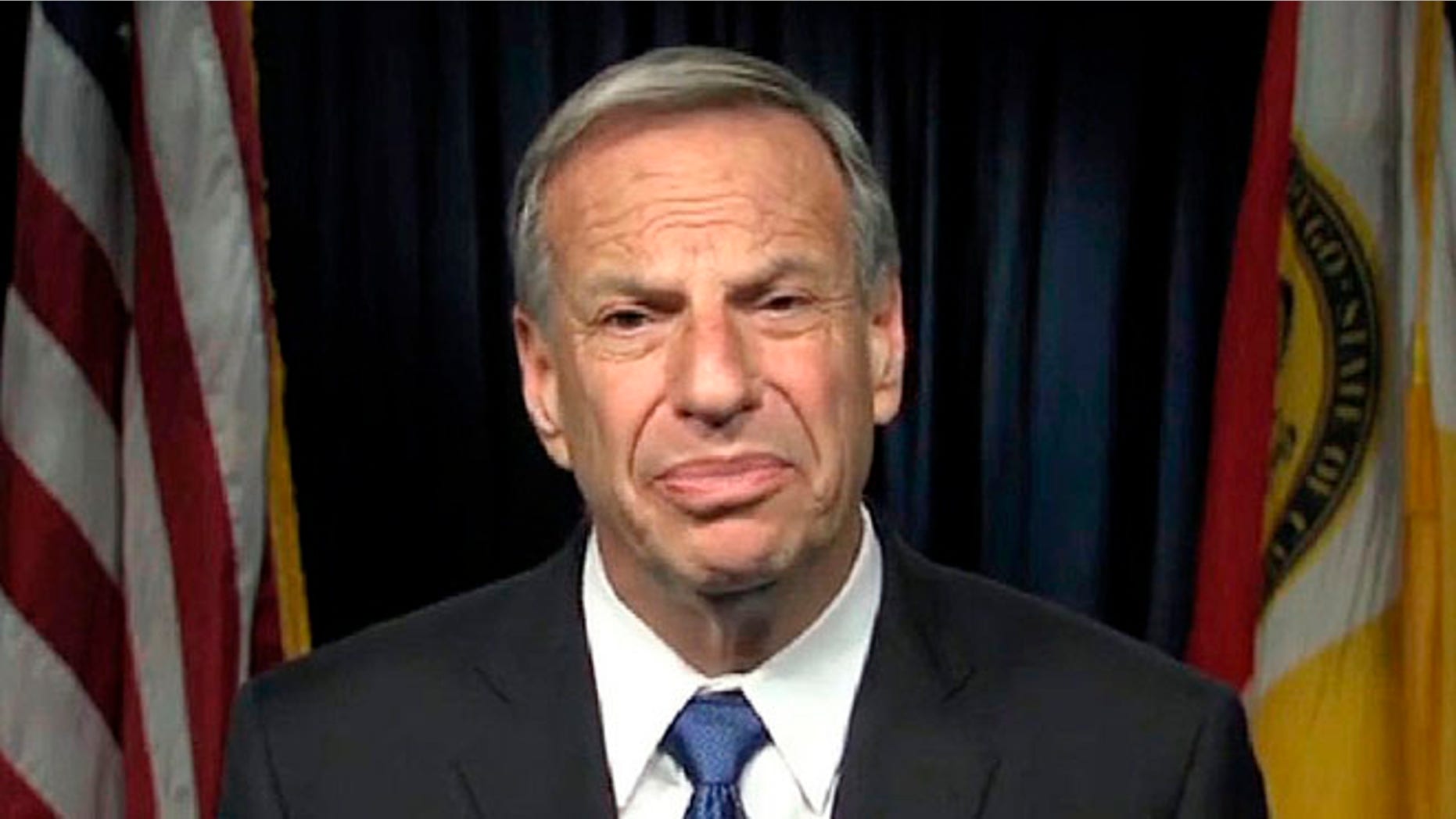 The former deputy campaign manager to San Diego mayor Bob Filner says she demanded an apology after he made unwanted sexual advances toward her in 2005, becoming the second woman in as many days to publicly accuse him of harassment.
In an exclusive interview with KPBS, Laura Fink claims Filner made crude comments and patted her "posterior" at a fundraiser when he was a U.S. House representative.
Her claims follow those of Filner's former communications director, who announced Monday she is filing a lawsuit against him for a series of alleged incidents.  Irene McCormack claimed Filner asked her to work without wearing panties, demanded kisses and dragged her around in a headlock while whispering sexual advances.
McCormack was the first of Filner's many alleged victims to publicly reveal her identity. On July 10, prominent former supporters claimed Filner sexually harassed more than one woman and urged him to resign. He has so far refused.
Fink claims she was escorting Filner to various table at the 2005 event when another attendee told Filner "this girl has worked her ass off for you."
Fink tells KPBS Filner asked her to turn around.
"(Filner) took his hands, patted my posterior, laughed, and said, 'No, it's still there!'" Fink said.
Fink says she later emailed Filner and his chief of staff at the time demanding an apology for the incident.
She says a few days later Filner mumbled "I'm sorry," to her, but claimed she didn't understand what had happened.
Fink says she never reported the incident because she was worried it would negatively impact her career, but she now plans to report the incident to a San Diego Sheriff's Department hotline established last week to deal with sexual harassment allegations against Filner.
She says she has traded similar stories with many other women over the years about Filner, and says she hopes he chooses to resign.
Filner has apologized for disrespecting and sometimes intimidating women in an extraordinary video released immediately after the initial allegations surfaced. He said, "I need help," and that he would be unable to lead San Diego if his behavior didn't change.
Filner has stopped short of explicitly saying he sexually harassed women and signaled he would refuse to step aside.
The Associated Press contributed to this report