Forcing Ga. Official to Resign Over YouTube Clip was the Right Call, Agriculture Chief Says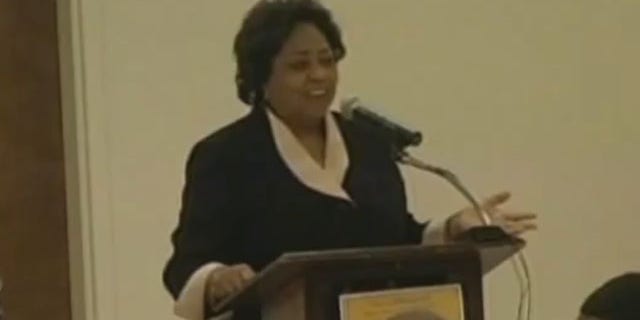 Agriculture Secretary Tom Vilsack on Tuesday stood by his decision to demand the resignation of a Georgia official over a controversial YouTube clip, though the ex-official claimed afterward that the Obama administration never gave her a chance to tell her side of the story.
Shirley Sherrod, the department's ex-Georgia director of Rural Development, said the White House forced her out after the video surfaced showing her telling a story about how she withheld help to a white farmer in trouble. But she claimed the video omitted key context and that the administration just got scared.
"They were not interested in hearing the truth. No one wanted to hear the truth," she said in a television interview Tuesday morning.
Still, after intense media coverage of the fallout from the resignation, Vilsack released a written statement Tuesday afternoon defending and explaining his decision. He said the controversy itself was enough to make her job difficult.
"Yesterday, I asked for and accepted Ms. Sherrod's resignation for two reasons. First, for the past 18 months, we have been working to turn the page on the sordid civil rights record at USDA and this controversy could make it more difficult to move forward on correcting injustices. Second, state rural development directors make many decisions and are often called to use their discretion," he said. "The controversy surrounding her comments would create situations where her decisions, rightly or wrongly, would be called into question making it difficult for her to bring jobs to Georgia."
Administration officials said the White House had nothing to do with Vilsack's decision.
Vilsack repeated an earlier statement that the USDA has "zero tolerance for discrimination."
But the NAACP, after earlier condemning Sherrod, reversed its position Tuesday and called on Vilsack to "reconsider."
NAACP CEO Benjamin Todd Jealous originally released a statement overnight calling Sherrod's comments "shameful" and saying the group was "appalled by her actions." But after Sherrod started telling her side of the story, the NAACP said it would conduct an "investigation" and review the full tape, which was shot for the NAACP by DCTV.
Late Tuesday, Jealous effectively retracted his earlier statement and blamed the media for the confusion.
"With regard to the initial media coverage of the resignation of USDA official Shirley Sherrod, we have come to the conclusion we were snookered by Fox News and Tea Party activist Andrew Breitbart into believing she had harmed white farmers because of racial bias," he said. "Having reviewed the full tape, spoken to Ms. Sherrod, and most importantly heard the testimony of the white farmers mentioned in this story, we now believe the organization that edited the documents did so with the intention of deceiving millions of Americans."
He said "the fact is" Sherrod helped the farmers mentioned in her remarks and called the issue a "false controversy."
It remains unclear who edited and released the video. Breitbart's BigGovernment.com featured the video clip early Monday. Vilsack announced Sherrod's resignation shortly after FoxNews.com's initial story Monday evening, for which Sherrod could not be reached for comment. FoxNews.com was unable to obtain a copy of the full video.
The wife of the farmer who was the subject of Sherrod's story also told FoxNews.com on Tuesday that there was no discrimination. She said the administration should not have forced out Sherrod, who actually helped the couple save their farm.
"She'll always be my friend," Eloise Spooner said. She said the incident Sherrod was referring to happened more than two decades ago and that she and her husband Roger worked together closely to keep the farm out of foreclosure.
"I don't think they gave her a chance to tell really what happened," Eloise Spooner said. "I don't think they'll find anybody that can fill the job any better than she did. That's my opinion."
The video clip that launched the controversy is two-and-a-half minutes long. In it, Sherrod describes "the first time I was faced with having to help a white farmer save his farm."
Sherrod, who is black, claimed the farmer took a long time trying to show he was "superior" to her. The audience laughed as she described how she handled the situation.
"He had to come to me for help. What he didn't know while he was taking all that time trying to show me he was superior to me was I was trying to decide just how much help I was going to give him," she said. "I was struggling with the fact that so many black people have lost their farmland and here I was faced with having to help a white person save their land -- so I didn't give him the full force of what I could do. I did enough."
Sherrod explained in the video that, at the time, she assumed the state or federal Department of Agriculture had referred the white farmer to her. In order to ensure that the farmer could report back that she was indeed helpful, she said she took him to see "one of his own" -- a white lawyer.
"I figured that if I take him to one of them, that his own kind would take care of him," she said.
The ex-official first told her side of the story in an interview overnight with The Atlanta Journal-Constitution. She said that in the clip she was telling a story about events that happened 24 years ago when she was working for a local nonprofit group. She added that she worked with the farmer for two years to help save his farm from foreclosure.
But the point of her story wasn't entirely clear from the clip.
"It was revealed to me that it's about poor versus those who have," she said toward the end, suggesting she had learned that race is less important.
Spooner told FoxNews.com that Sherrod's story did not "bother" her. She explained that Sherrod did not send them directly to the white lawyer, either -- she said she initially suggested a black lawyer and a white lawyer, and that the couple saw the black lawyer first. After several months, the black lawyer had to withdraw from the case, citing too much workload, Spooner said. The couple then visited the white lawyer, with Sherrod's help, she said.
Spooner said Sherrod did not display discrimination. Asked about the claim that her husband was acting "superior" during that first conversation, Spooner said: "That's just his way."
Sherrod on Tuesday told CNN she blamed the NAACP, which put out a statement condemning her for her remarks overnight. Sherrod claimed the NAACP never contacted her and that the civil rights group's high-profile fight with the Tea Party over allegations of racism set the stage for her forced resignation.
"They are the reason why this happened," she said.
Sherrod added that an administration official "harassed" her with warnings about the attention she was going to receive after the video surfaced.
Cheryl Cook, deputy undersecretary for Rural Development, called her several times on Monday to eventually demand her resignation on behalf of the White House. Sherrod was driving at the time and said Cook told her to pull over to the side of the road to resign, "because you're going to be on Glenn Beck tonight."
She said the whole video would reveal that she eventually came to work closely with the white farmer and that she was trying to impart a lesson about how important it is to get "beyond the issue of race."
"I went on to work with many more white farmers," she said. "The story helped me realize that race is not the issue."