For D.C., Budget Deal Revives School Voucher Program, Reinstates Ban on Abortion Funding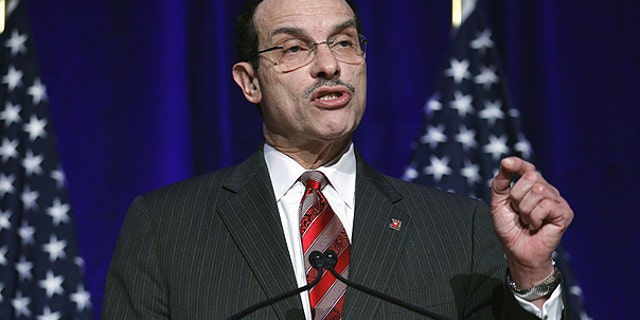 The eleventh-hour budget deal to fund the federal government for the next five months includes two controversial policy riders that have infuriated Washington D.C. local leaders.
One bans Washington from spending its own money to provide abortions for low-income women and the other includes money to revive the city's school voucher program, which subsidizes private school tuition for needy students with federal funds.
In a Saturday morning tweet, Mayor Vincent Gray called both riders a "shameful violation of our right to govern ourselves."
"This is ludicrous," Gray said in statement."While one rider purports to provide educational aid to children in need, the other takes away desperately needed aid from poor women. Hypocrisy is alive and well in the United States Congress."
Gray called on all D.C. residents to voice their opposition to the "colonial status of the District of Columbia."
The GOP-led House voted to reinstate the program last month and passed a stopgap measure this week that included the abortion rider. But those bills had little chance to go any further with the Obama administration opposed to vouchers and the abortion rider.
However, the Republicans were able to get those initiatives included in Friday night's deal that cut spending by $38.5 billion.
Congress eliminated the voucher program in 2009. Critics of vouchers, including teachers unions, say it draws money away from public schools.
Under the program, which began in 2004, more than 3,700 students, mostly black or Hispanic, have won scholarships which provide up to $7,500 in private-school tuition.
In 2009, the Obama administration lifted the ban on D.C. funding abortions. But earlier this year, House Republicans proposed reinstating the ban in a larger bill that would effectively make permanent a string of separate restrictions, including the so-called Hyde Amendment, which have to be renewed periodically by Congress.
Planned Parenthood, which avoided losing its federal funding when Democrats refused to include that proposal in the budget deal, said it was "deeply disappointed" with the D.C. abortion funding rider.
"It's clear that the fight for women's health will continue, and we will continue to work on behalf of the millions of American women who count on this critical care," the group's president, Cecile Richards, said in a statement.