Fmr. Homeland Security Sec Ridge calls for Regime Change in Iran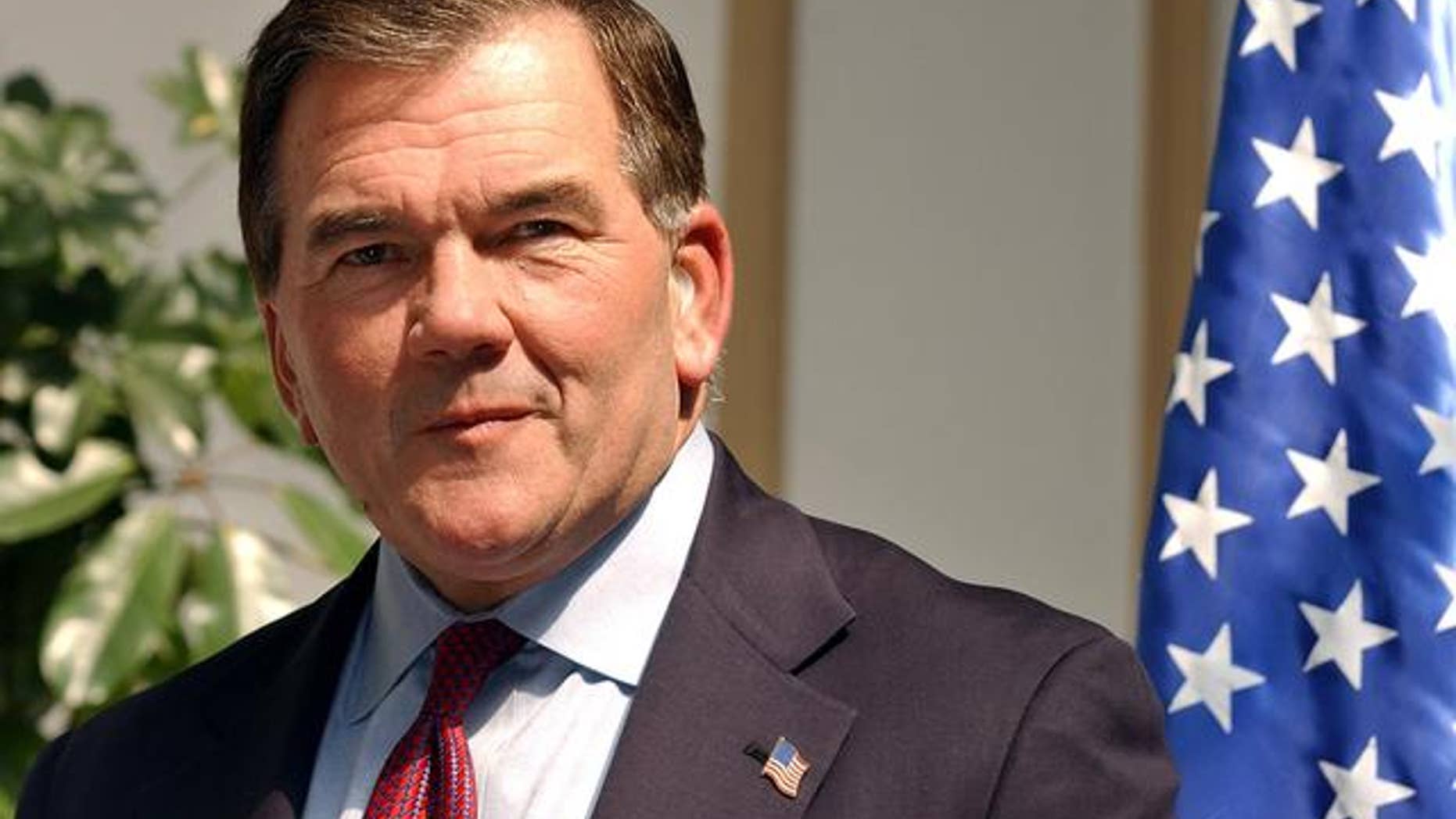 "Regime change, regime change, regime change."
That is what Former Secretary of Homeland Security Tom Ridge said Saturday in an interview with Fox News, referring to the Obama Administration's need to take action against Iran. A United Nations nuclear agency team is traveling to Tehran to investigate the progress of the country's uranium enrichment. And this past week, the European Union placed an oil embargo on the country.
Ridge, the former governor of Pennsylvania warned that inaction from the administration could be detrimental to our long term security, in recent Fox News op-ed. Ridge wrote, "Iran's leadership is hateful and disdainful of Western values and the United States."  He went on to write, "President Obama, time is running out. It is time to act unilaterally and decisively, and publicly support the democratic opposition in Iran."
Ridge attributed the arrival of new centrifuges in the region to the four failed rounds of sanctions aimed at preventing uranium enrichment. The governor referred to Mujahedin-e-Khalq (MEK) as being the driving force behind the opposition to the Iranian regime. The MEK was placed on the international terrorist watch list in 1990's by the Clinton administration. But Ridge now feels it is time to delist them. In an interview Saturday with "America's News HQ" Ridge said, "There is a Persian Spring and it is about time we recognize it."
"They are threatening to close the straits of Hormuz. Threatened to kill our Saudi Ambassador in the United States. Are now holding a former soldier... a U.S. citizen on trumped up charges of being a spy. Has threatened Israel's existence... and we talk... and we just keep talking about them; instead of saying, what we need to do"... which Ridge says is to demand "regime change, regime change, regime change."