Flush with funds, Arizona weighs buying back state buildings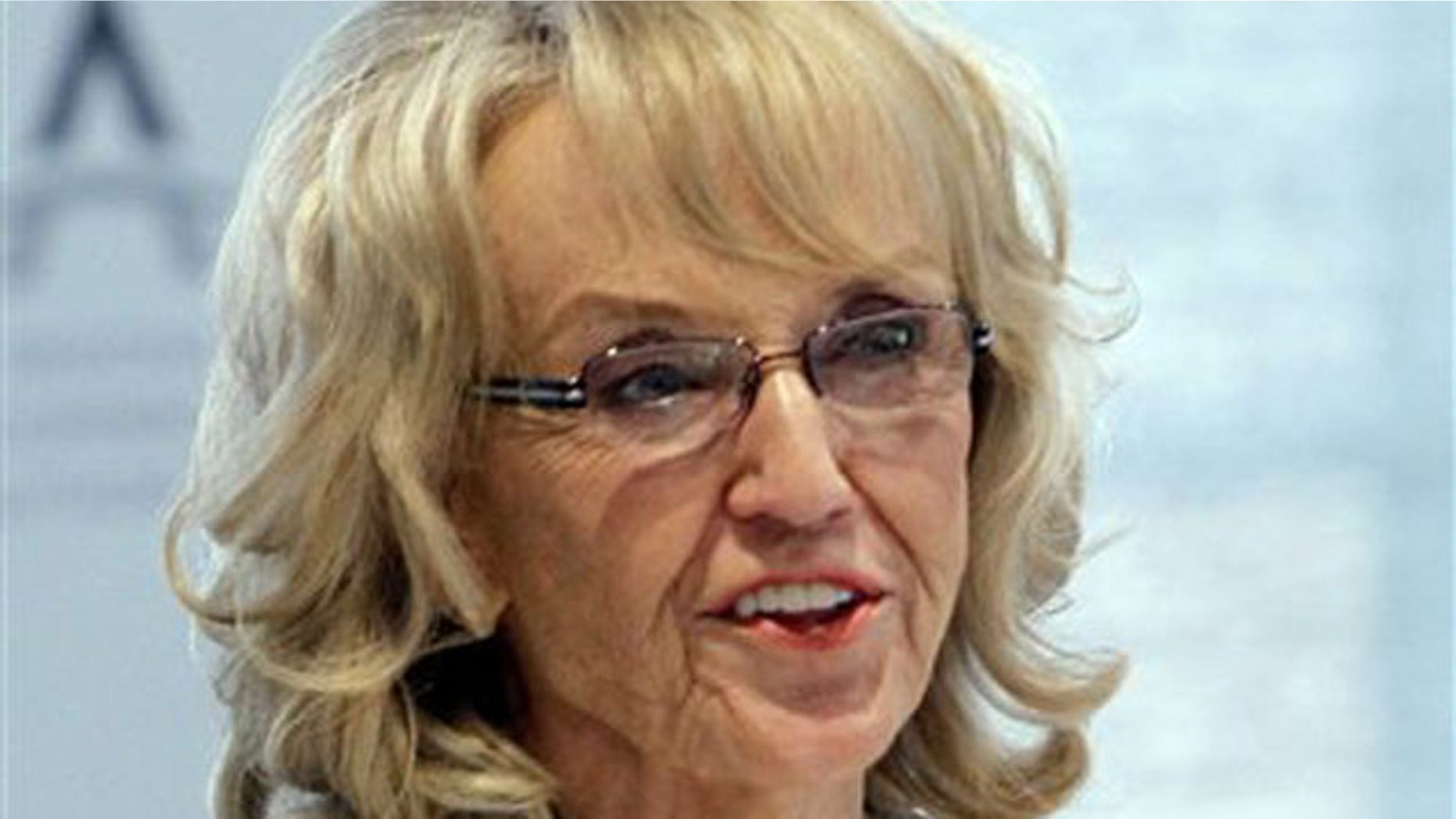 Arizona's budget surplus is burning a hole in its pockets, as Gov. Jan Brewer appeals to lawmakers to let her buy back major state buildings that were sold at a time when money was tight.
The request has lawmakers playing a little role reversal, with Democrats warning of the fiscal consequences and Republicans lending their support.
Brewer, a Republican, made the request in her State of the State address Monday. The buildings she wants to reclaim for Arizona are rather significant -- the state House and Senate buildings, and the nine-story Executive Tower.
Brewer argued that buying them back would be a symbolic and financially prudent move.
"Arizona's gleam is back, and its future is bright," she said in her address. "There's just one problem. Most of our Capitol Complex ... is not ours."
While the state's copper-domed Old Capitol building was not sold as part of the 2010 deal to close Arizona's budget shortfall, 22 state properties were. The arrangement allowed the state to sell the buildings and lease them back, meaning the state still is able to use the facilities.
Brewer's request has had a mixed response.
Arizona House Democratic Leader Rep. Chad Campbell decried the proposal as pointless.
On his Twitter page, he called the plan "ludicrous" and "horrible."
"We pay same amount regardless -- it's a lease! Why not put $ into schools?" he wrote.
He later wrote: "Gov should have never sold Capitol in 1st place...now she needs to live with decision & own up to taxpayers."
Some lawmakers have expressed concern that the state would have to cough up more than it received for the buildings in order to make the deal go through.
According to Brewer's office, the state would use $106 million -- out of an estimated $600 million surplus -- to buy back the buildings.
The transaction is a bit tricky. The government originally borrowed a lot of money as part of the 2010 sale-leaseback deal to close the state shortfall. The earliest the state could pay back that money is 2019, and Brewer says Arizona would follow the rules. That means the $106 million would be used in part to pay principal and interest until 2019, when the debt can be called.
For that reason, it would cost more to buy back the buildings than the state originally got for them -- about $81 million.
But Brewer's office claimed that in the long run, the deal would save the state nearly $48 million in interest payments by paying off the debt earlier than planned.
Arizona eventually closed its shortfalls after cutting spending and enacting a temporary sales tax increase.
The governor's office describes the sale-leaseback as a "measure of last resort" at the time, but with finances improving says "now is the time to reclaim the Capitol and retire this debt."
The Associated Press contributed to this report.