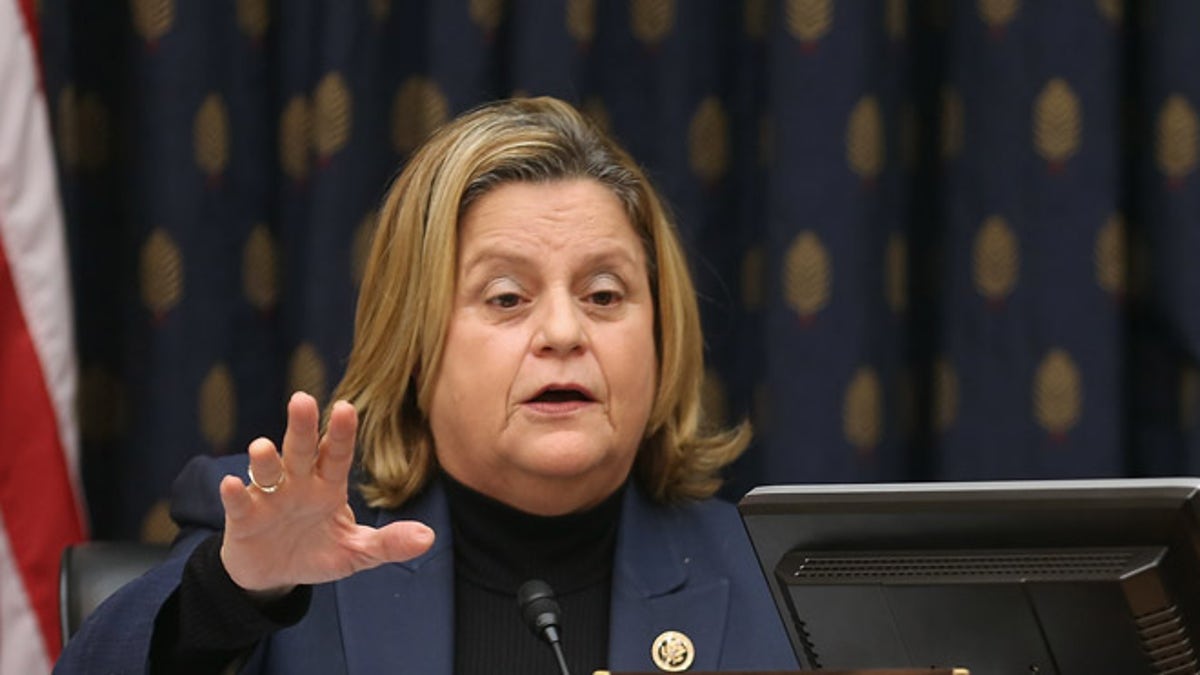 Republican congressional leaders have admitted defeat in their effort to thwart President Barack Obama's plan to remove Cuba from the list of state sponsors of terrorism.
Florida Republican Rep. Ileana Ros-Lehtinen met with a number of her fellow lawmakers last week to strategize way to prevent the de-listing of Cuba in a bill she planned to introduce this week, but the lawmaker was told that Congress legally can't prevent the White House from removing Cuba from the list.
"We can't undo it. We just got the word from the parliamentarian: It's a no-go," Ros-Lehtinen said, according to the Miami Herald. She added that her draft legislation already had 35 co-sponsors before the decision was made not to proceed.
The lack of action in attempting to prevent the White House from removing Cuba from the list of state sponsors of terrorism has angered some opponents of normalizing relations with Cuba.
"Only a weak, pathetic Congress who does not have the best interests of the American people at heart would not put up a fight against Obama removing Cuba -- a state that has sponsored terrorists for decades -- from the state sponsors of terror list.," said Joe Connor, a Wall Street executive opposed to restoring diplomatic ties with Cuba, told Fox News Latino in an email.
"The Republican Leadership has laid down to Obama without even a fight," said Connor, whose father, Frank Connor, was killed in 1975 in a New York City bombing whose mastermind, William Morales, fled to Cuba after being convicted and sentenced to 89 years in jail.
Like other opponents of de-listing Cuba from the terror list, Connor said the Castro regime's protection of Morales -- who belonged to FALN, a Puerto Rican militant group -- and other U.S. fugitives show that it remains a sponsor of terrorists.
"So Obama capitulates to the likes of Cuba and Iran, and then the Congress, who is supposed to represent the people, capitulates to Obama," Connor said. "Who is left holding the bag? The American people like my family and yours."
Obama made the move to de-list Cuba just days after he had a meeting with Cuban President Raúl Castro at the Summit of the Americas in Panama.
The White House says on Twitter that Obama has submitted to Congress required reports and certifications indicating his intent to take Cuba off the list.
Obama made the final decision following a State Department review of Cuba's presence on the list. The U.S. has long since stopped actively accusing Cuba of supporting terrorism.
A White House statement said that the government of Cuba met such criteria as not providing any support for international terrorism during the preceding 6-month period and giving assurances that it will not support acts of international terrorism in the future.
"As the President has said, we will continue to have differences with the Cuban government, but our concerns over a wide range of Cuba's policies and actions fall outside the criteria that is relevant to whether to rescind Cuba's designation as a State Sponsor of Terrorism," said a statement by White House Press Secretary Josh Earnest.
"That determination is based on the statutory standard – and the facts – and those facts have led the President to declare his intention to rescind Cuba's State Sponsor of Terrorism designation. More broadly, the United States will continue to support our interests and values through engagement with the Cuban government and people."
The White House by law was required to inform Congress 45 days before the directive goes into effect and now with no challenges, Cuba should be taken off the list sometime in late May.
The Republican decision not to challenge Obama's move clears the path for the continuation in negotiations of opening embassies and reestablishing diplomatic ties with Cuba following the announcement by both Obama and Castro last December.