Florida House candidate accused of lying about college degree, NRA rating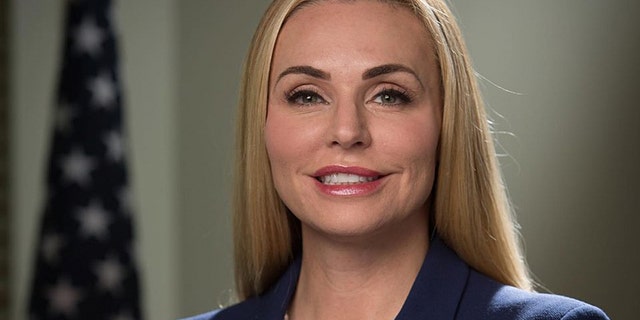 A Republican candidate for a Florida state House seat is facing questions about whether she actually graduated from Miami University in Ohio.
After questions arose about Melissa Howard's academic credentials, the state House candidate posted a photo of what she said was a copy of her transcripts to Facebook. She also sent photos of what she said was her diploma to media outlets, the Sarasota Herald-Tribune reported.
But Robin Parker, general counsel for Miami University, told the Herald-Tribune that Howard never graduated from the college and questioned the diploma's authenticity.
He said the diploma Howard produced doesn't match those issued in 1994 or 1996, the years she claimed she graduated, or any year.
"The picture of the diploma shows that Melissa Marie Fox received a Bachelor of Science in Marketing degree from Miami University on December 20, 1996," Parker told the newspaper, using Howard's maiden name. "We have no such record of a degree."
FOX NEWS MIDTERM ELECTION HEADQUARTERS
He said, too, that the university offers marketing majors a Bachelor of Science in Business – not marketing specifically. He also said that while the university president's signature is correct, another administrator's signature would not have appeared on the diploma.
The questions about Howard's higher education were first reported by FLA News Online, which bills itself as the "conservative choice for Florida news & politics."
It appears her campaign website is no longer available, and her campaign Facebook page has been removed.
According to the Herald-Tribune, Howard was also dishonest about her rating from the National Rifle Association. The newspaper said she posted about an A rating from the pro-gun organization on Facebook; however, Marion Hammer, a former NRA president who now leads the group's lobbying efforts in Florida, said Howard actually received a B grade.
Anthony Pedicini, her campaign consultant, told the Herald-Tribune that Howard's husband suffered a "cardiac arrest" Friday so she is "focused on her family – not fake news."
FLORIDA DEMOCRAT ASKED TO DROP OUT OF GUBERNATORIAL RACE FOLLOWING YEARS-OLD ASSAULT ALLEGATIONS
Howard faces Air Force veteran Tommy Gregory in the August 28 Republican primary. He told the newspaper that "voters deserve nothing less than truth and integrity from their elected officials. Unfortunately, it seems that Melissa Howard has failed that test."
On Facebook Saturday, Gregory said his "thoughts and prayers" were with the Howards "as they get through their medical struggles with Ian." He also encouraged others to be "respectful" of the couple during this time.
The Associated Press contributed to this report.