Florida Governor Pushes To Resume Crackdown On Voter Fraud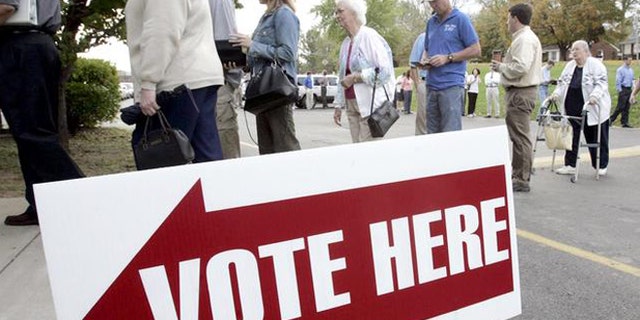 The governor of Florida wants to re-energize the controversial past effort to boot people who are not U.S. citizens – and thus not eligible to vote – off voting rolls, according to The New York Times.
The move by Gov. Rick Scott, a Republican, is the latest one in a number of states that want to pursue a tougher system of checks and balances regarding voters. The new push comes on the heels of the Supreme Court decision striking down a provision that required the federal government to authorize changes to voting systems in states that have a history of racial discrimination.
Florida's crackdown on non-citizen voters, a practice that was in effect before last year's election, became the focus of several lawsuits and accusations that Republicans wanted to dissuade minorities from voting because they tend to lean Democratic.
"In a federal lawsuit filed last year in Tampa, an immigrants' voting-rights group charged that the attempt to scrub the voter rolls disproportionately affected minority voters and that the state had failed to get Justice Department clearance as required under the 1965 Voting Rights Act," the Times story said.
The Florida Legislature, which has a Republican majority, tried to deal with the criticism by lifting some measures put in place that reduced the number of early voting days and that led to long lines at the polls, among other problems.
Scott had objected to what he saw as a dangerous compromise by the Legislature.
With Scott's reverting to his aggressive stance on non-citizen voters and a pursuit of them, The Times said, Florida will end up back in the center of the voting rights battle.
"Governor Scott seemingly is bent on suppressing the vote in Florida, with his latest move coming as an unfortunate result of the recent Supreme Court decision that gutted the Voting Rights Act," The Times quoted Sen. Bill Nelson, a Florida Democrat, as saying.
A report released by Syracuse University in recent weeks revealed that lawsuits related to voting rights had seen a decline across the country.
New voting rights lawsuits filed in June numbered just nine, a drop of 25 percent over those filed in May, according to an analysis of federal statistics by Transactional Records Access Clearinghouse (TRAC) at Syracuse University.
When compared to such cases filed a year ago, the drop was even larger – 37 percent. Over a five-year period, going back to 2008, voting rights lawsuits filed are down 22.5 percent.
Opponents of the Supreme Court decision want Congress to restore the provision. Some feared that the decision would embolden states, such as Florida, to make moves toward implementing voting practices that could hurt minorities.