Florida Gov. Rick Scott's Campaign Ad Featured Testimonial Of Convicted Human Smuggler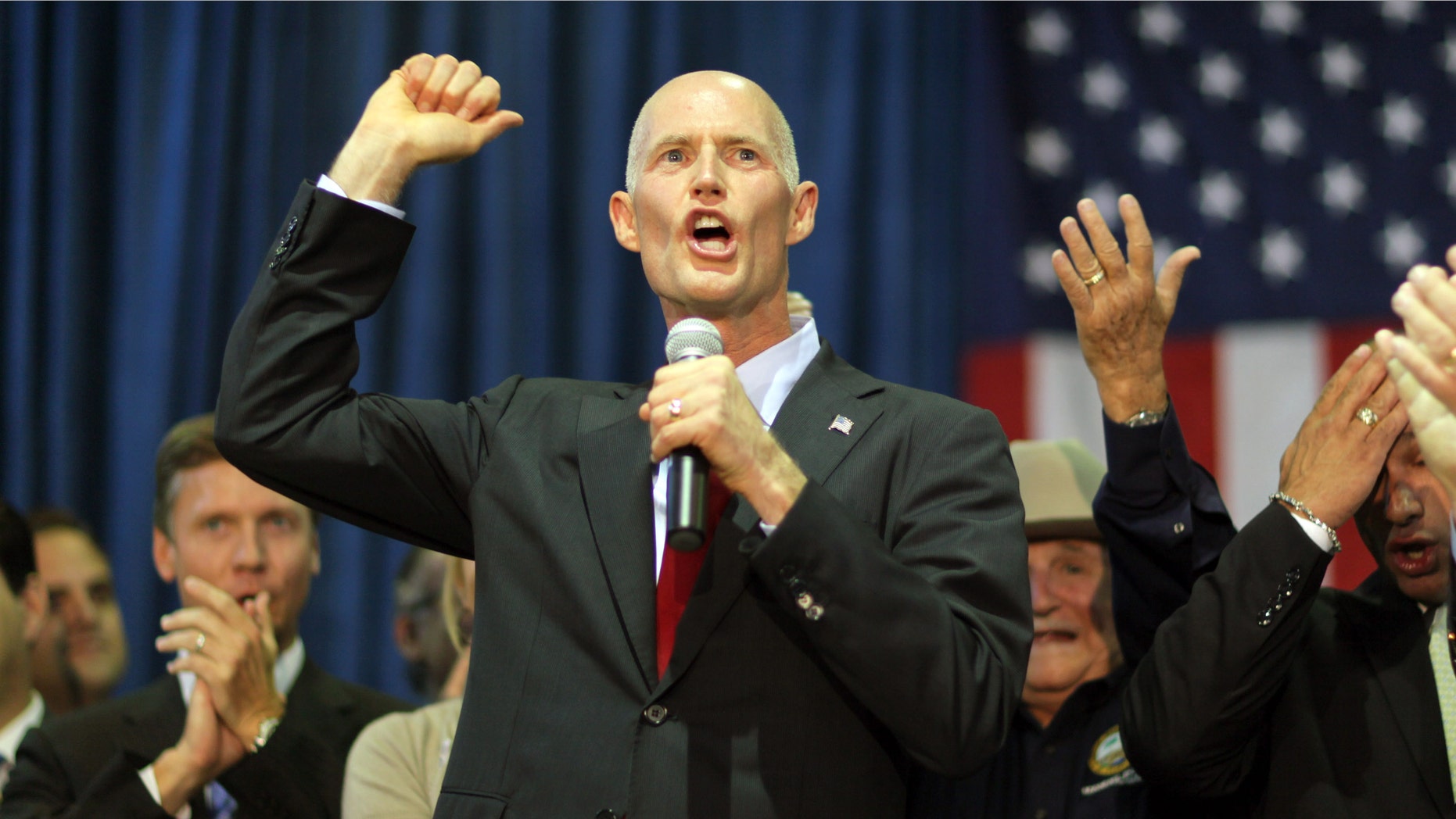 File this under "oops."
A television commercial for Florida Gov. Rick Scott's re-election campaign featured an endorsement from a successful Cuban-born grocery store owner, Maikel Duarte-Torres.
The problem? He was convicted on human smuggling charges in St. Maarten in 2010, according to the Miami Herald.
"Four years ago, the economy was very bad," said Duarte-Torres in the Spanish-language commercial. "Rick Scott helped Florida's economy, and you can see the difference. He's created jobs. That's why I support Rick Scott. I'm just like him. I'm like the American Dream."
Duarte-Torres hugged Scott in the commercial, which is no longer running.
Scott's campaign staff and the state's Republican organization did not know about Duarte-Torres's criminal record, the Herald said.
He was arrested for involvement in a smuggling ring that tried to bring 10 Cubans from St. Maarten to Miami. The Herald said that Duarte-Torres was convicted five months after the arrest. He is described in published reports as the mastermind of the human smuggling ring.
Although he received a two-year jail sentence, Duarte-Torres served only two days because the facility was overcrowded. He was told never to return to the island again.
The spot for Gov. Scott began airing in Miami on a local station in July, the Herald reported.
"It's pretty bad to have the governor running an ad with a convicted human trafficker," said David Custin, a Miami-based political consultant who has worked for Republican candidates running for state and federal office. "But if his people respond quickly and own up to what happened, then it won't be as bad as sweeping it under the rug and not dealing with it."
"It's not a presidential or congressional race that requires a high degree of vetting and research before you use the person in an ad," Custin said. "They don't do international background checks on people."
Scott campaign spokesman Greg Blair denied that the ad was pulled because of the embarrassing disclosure about Duarte-Torres.
"It was not pulled," Blair said, according to the Herald. "The run simply ended" last week.
Duarte-Torres told reporters earlier this year that his current business employs 18 people full-time and that he hopes to have a chain of supermarkets someday.
"I started with a watermelon in my hand, selling fruits and vegetables on Lois Avenue," Duarte-Torres said. "Things have grown from there."
Follow us on twitter.com/foxnewslatino
Like us at facebook.com/foxnewslatino