Flake: Republican presidential candidate supporting gay marriage 'inevitable'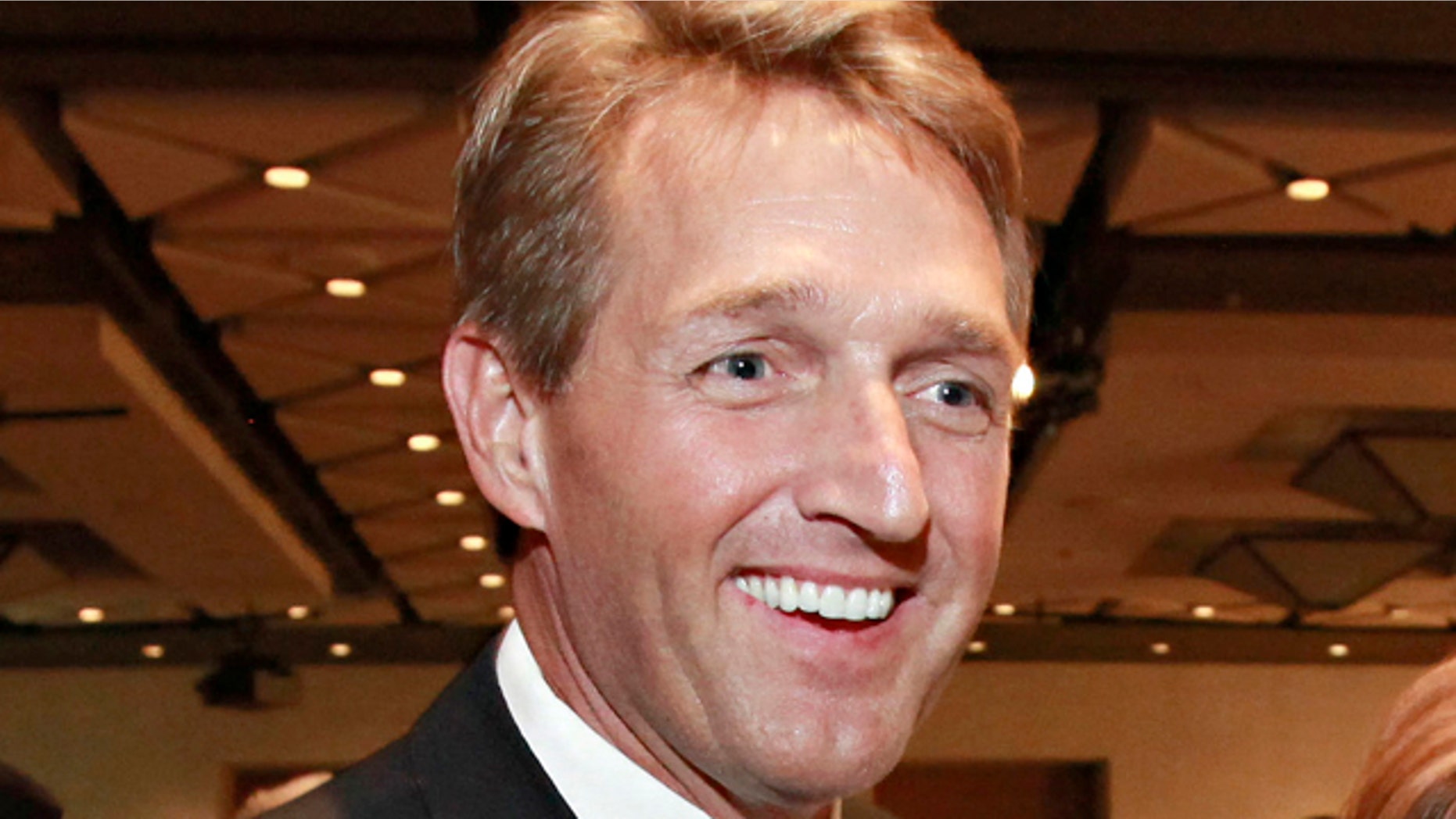 Arizona Republican Sen. Jeff Flake said Sunday that a Republican presidential candidate in support of gay marriage is "inevitable," but he remains steadfast in his beliefs that marriage is only between a man and woman.
"I believe that marriage should be between a man and a woman," Flake told NBC's "Meet the Press."
His comments follow the Supreme Court hearing two cases last week related to same-sex marriage and what appears to be shifting political landscapes on the issue in which elected lawmakers from both parties seem more open to the change.
Flake, who supported the repeal of the military's "don't ask, don't tell" policy on gay service members, also said a Republican candidate supporting gay marriage will likely find support within the party on the issue.
Fellow Republican Sen. Rob Portman, Ohio, recently  announced his support for gay marriage in states that choose to allow such unions. And Sen. Lisa Murkowski, R-Alaska,  has said her position is "evolving."
Scores of Democrats in recent weeks have announced their support for gay marriages.
The Associated Press contributed to this story.