First RNC Member Calls for Steele to Quit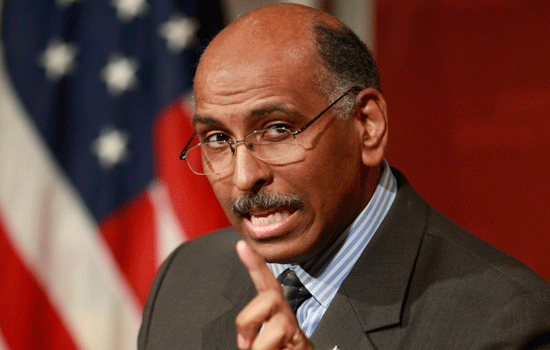 The head of the North Carolina Republican Party called for Republican National Committee Chairman Michael Steele to step down Thursday, becoming the first state party chairman to seek the resignation of the troubled GOP boss.
In a letter to Steele, North Carolina's Tom Fetzer said the resignation is the only way to end scrutiny of the national party over lavish spending and ensure Republicans maximize gains during the mid-term elections.
"I believe that the best service you can render to your party at this critical juncture is to graciously step aside and allow the party to move on from this current quagmire," Fetzer wrote in the letter.
A day earlier, national party leaders had a conference call with Steele but didn't bring up the prospect of his resignation -- seen as a positive sign for the embattled national chairman.
Steele, who has been a lightning rod for criticism since taking the job last year, has come under renewed scrutiny recently after the committee paid a nearly $2,000 bill at a sex-themed nightclub in Los Angeles. The RNC fired a staffer it blamed for the outing.
Also this week, Steele accepted the resignation of his chief of staff and allowed one of his senior advisers to leave in an attempt to reassure GOP donors upset about his leadership.
Fetzer, a former mayor of Raleigh, said local activists have been upset in North Carolina over the past few weeks about Steele's leadership.
He told Steele he should step down because "recent events, regardless of who is to blame, have made it difficult if not impossible for you to lead the party in the direction that it needs to go."
Steele said earlier in the week he would not resign and defended his stewardship of party affairs. He dismissed criticism -- some of it centered on spending on flights, limousines and high-dollar hotels -- as griping by GOP figures uncomfortable with his "streetwise" managerial style.
Responding to Fetzer's letter, RNC spokesman LeRoy Coleman said Steele "has maintained broad support from RNC committee members, who have been pleased with the proactive measures put in place for greater accountability. Most importantly, the RNC remains focused on raising money and winning elections in North Carolina and across the country this fall."
The national GOP also attempted to rebut Fetzer by releasing comments of support for Steele from Tennessee chairman Chris Devaney and RNC member Bruce Ash of Arizona.
The RNC also raised $2 million less than the Democratic National Committee in March although the political environment appears to favor Republicans.
The North Carolina chairman's criticism came just a month after Fetzer had only positive words for Steele at a Greensboro news conference where Steele unveiled a fundraising ad.
"This is not a personal indictment of you," Fetzer wrote to Steele.
The letter comes on the eve of the Southern Republican Leadesrship Conference in New Orleans, where Steele, Sarah Palin and others are expected.
The Associated Press contributed to this report.