First Lady tours L'Aquila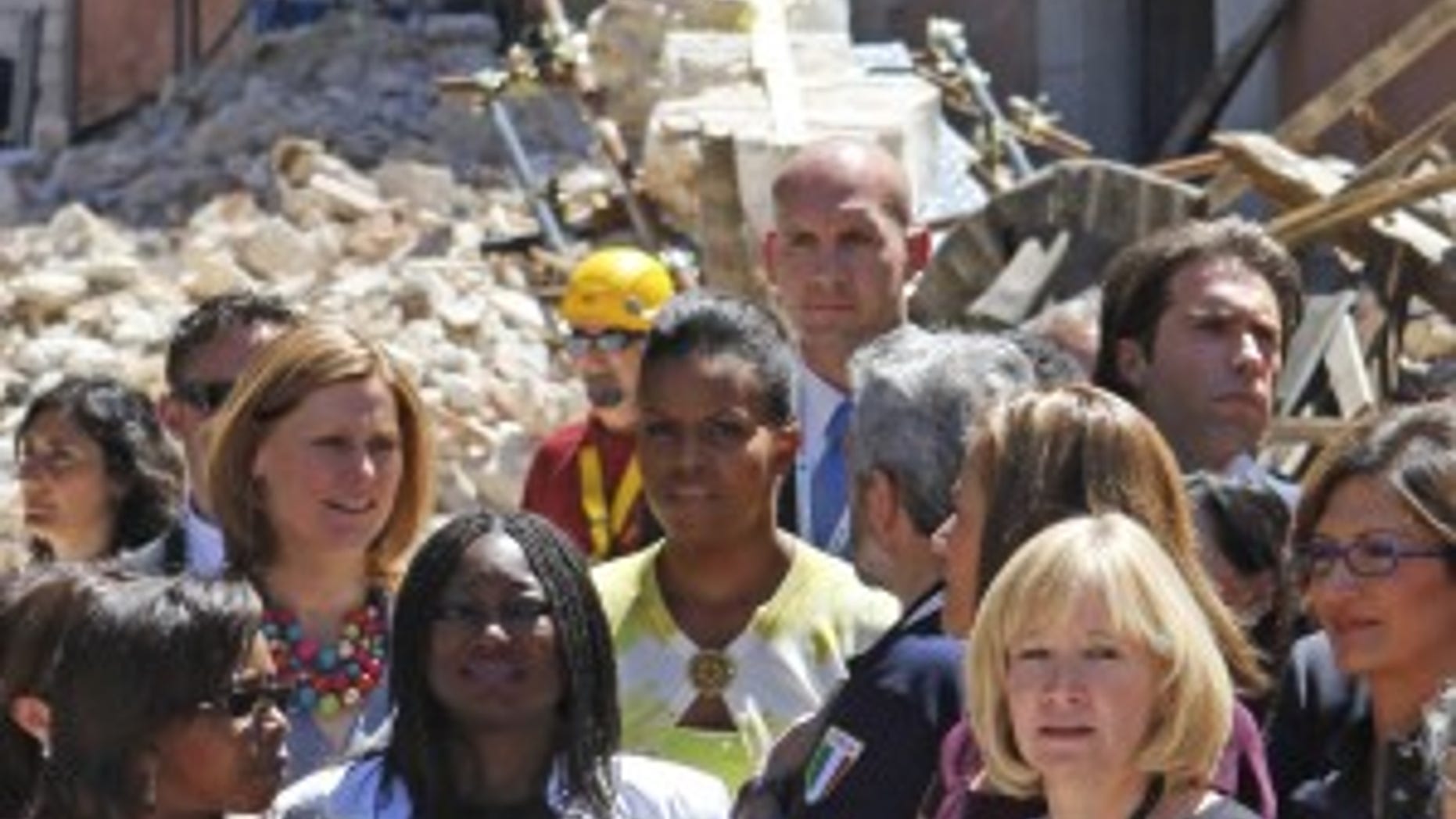 First Lady Michelle Obama toured damaged L'Aquila with spouses of other G8 member nations who were in town for the summit. Mrs. Obama took the same tour as her husband did on Wednesday, looking at the main plaza of L'Aquila and a former government building. About 300 people perished in the earthquake.
Mrs. Obama spent yesterday in Rome, where her girls, Malia and Sasha were spotted getting ice cream, or as the Italians call it, gelato!