First Lady Takes on Childhood Obesity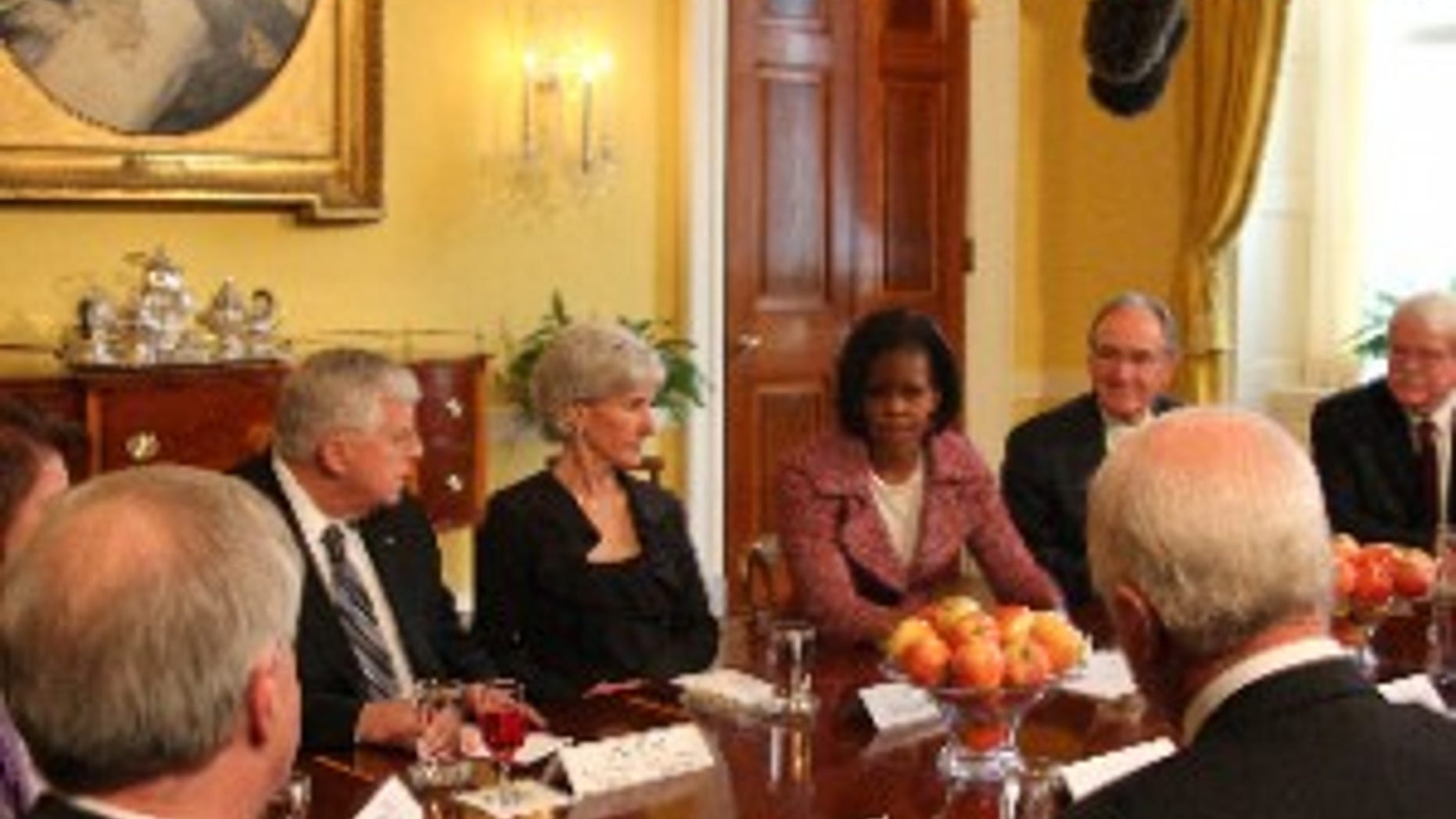 First Lady Michelle Obama will announce next week a national campaign to combat childhood obesity. Ahead of the expected announcement, Mrs. Obama met Tuesday with Congressional leaders and Cabinet members to discuss the roles of their committees and agencies in the launch.
The First Lady discussed four areas of focus: increasing the number of healthy schools, improving access to nutritional foods, promoting physical activity, and empowering consumers to make healthier choices.
She stressed that the success of her campaign will require national action. "Anyone who has access to children in their lives is going to have to work together," Mrs. Obama said. "And one of the things that's also very clear is that this problem won't be solved by any single federal solution."
The First Lady was joined by six members of Congress and the Secretaries of Agriculture, Education, and Health and Human Services.