FEMA tells flood-ravaged Colorado town it wants its money back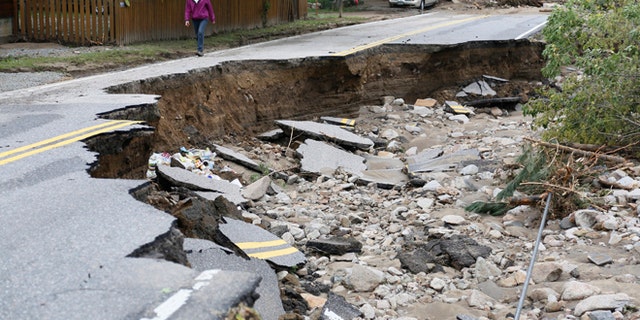 After last September's deadly flooding in Colorado, FEMA gave residents of a small Colorado village thousands of dollars to rebuild. Now, FEMA wants the money back.
According to the local CBS Denver affiliate, FEMA contends that it's against the law to give federal grant money to the town of Glen Haven because it has a homeowners association.
Residents, though, are appealing the move to recoup the roughly $150,000 that went to a handful of local flood victims. They argue that, in fact, they are not part of a homeowners association.
The unresolved issue is now on Gov. John Hickenlooper's radar. He weighed in on Monday with local CBS Denver affiliate, expressing hope the issue is resolved favorably for Glen Haven residents.
As FoxNews.com previously has reported, Glen Haven, unlike other areas in Colorado affected by the flood, has a unique status that makes it difficult to receive government assistance. It is a private, "unincorporated" town.
While the community has made great progress, mostly through volunteer efforts and private donations, FEMA funds could help the rebuilding effort.
According to the local CBS Denver affiliate, the flood wiped out a main road cutting off access to people's homes, and those residents applied for FEMA help. FEMA initially granted the request in January.