Feds request documents from Trump Organization related to Michael Cohen's payment to Stormy Daniels
NEWYou can now listen to Fox News articles!
Federal prosecutors in New York are asking the Trump Organization to turn over documents related to the $130,000 payment made by President Trump's personal lawyer Michael Cohen to adult film star Stormy Daniels, a revelation that comes a day after federal agents raided Cohen's home and office.
The Wall Street Journal reported Tuesday that prosecutors from the U.S. Attorneys' Office in the Southern District of New York requested records of the payment made to Daniels in the weeks leading up to the 2016 presidential election.
The $130,000 payment was in exchange for Daniels' -- whose real name is Stephanie Clifford -- signing a nondisclosure agreement regarding her one-time alleged sexual encounter with Donald Trump in 2006, Daniels has said.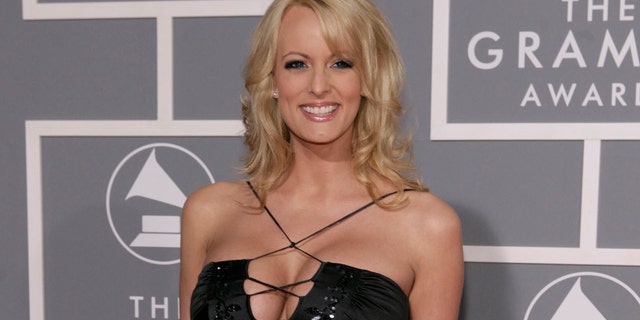 Federal agents also sought records on ex-Playboy model Karen McDougal, who received $150,000 from the parent company of The National Enquirer, the Journal reported. McDougal also claims she had sexual relations with Trump while he was married to his wife, Melania Trump.
The warrant relating to Cohen also reportedly seeks information about his associates in the taxi industry. Cohen has been a longtime owner of taxi medallions, in addition to working as a top lawyer at the Trump Organization, the paper said.
"We do not generally comment on such matters, but have and will continue to comply with inquiries from proper authorities," a spokesperson for the Trump Organization said in a statement to Fox News Tuesday.
Cohen's attorney, Stephen Ryan, did not immediately respond to Fox News' request for comment.
A spokesperson for the U.S. Attorney's Office in the Southern District of New York declined Fox News' request for comment.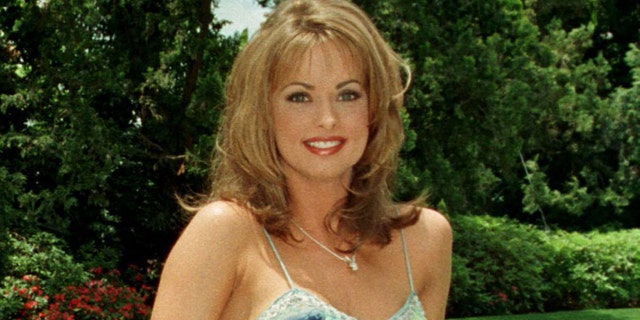 The FBI raided Cohen's home, office, and hotel room Monday to seize a collection of documents related to the payment.
"Today the U.S. Attorney's Office for the Southern District of New York executed a series of search warrants and seized the privileged communications between my client, Michael Cohen, and his clients," Ryan said in a statement on Monday following the raid. "I have been advised by federal prosecutors that the New York action is, in part, a referral by the Office of Special Counsel, Robert Mueller."
Trump lashed out Monday evening, and again Tuesday morning, calling Mueller's investigation a "total witch hunt" and an "attack on our country, in a true sense."
But in an off-camera interview with CNN Tuesday, Cohen said: "I am unhappy to have my personal residence and office raided. But I will tell you that members of the FBI that conducted the search and seizure were all extremely professional, courteous and respectful."
"I think it will be proven that everything I did was legal," added Cohen.
A spokesman for the special counsel referred Fox News to U.S. Code of Federal Regulations (CFR) Title 28, Section 600.4 regarding "additional jurisdiction."
"If in the course of his or her investigation the Special Counsel concludes that additional jurisdiction beyond that specified in his or her original jurisdiction is necessary in order to fully investigate and resolve the matters assigned, or to investigate new matters that come to light in the court of his or her investigation, he or she shall consult with the Attorney General, who will determine whether to include the additional matters within the Special Counsel's jurisdiction or assign them elsewhere," the code reads.
That "elsewhere" in this case is referring to the U.S. Attorney's Office in the Southern District of New York.
When asked whether Mueller passed the referral to Attorney General Jeff Sessions or Deputy Attorney General Rod Rosenstein, and who approved a further investigation into Cohen, the Justice Department declined to comment. A spokesman for the Southern District of New York also declined to comment to Fox News.
"The decision by the US Attorney's Office in New York to conduct their investigation using search warrants is completely inappropriate and unnecessary," Ryan told Fox News in a statement. "It resulted in the unnecessary seizure of protected attorney client communications between a lawyer and his clients."
Ryan added: "These government tactics are also wrong because Mr. Cohen has cooperated completely with all government entities, including providing thousands of non-privileged documents to the Congress and sitting for depositions under oath."
Daniels, who initially denied a sexual relationship with the president, is now seeking depositions from both Trump and Cohen. If approved, Trump would be the first sitting president to be deposed since former President Bill Clinton during Ken Starr's special counsel investigation.
Late Tuesday, Daniels' attorney, Michael Avenatti, tweeted that he and his client would "fully cooperate" with any investigation involving the $130,000 payment. He also praised Daniels' "courage and fortitude."
"It takes special people to withstand death threats, turmoil and personal attacks, all in the interest of a search for the truth," he wrote.
Fox News' John Roberts contributed to this report.