Feds pour $32 million more into beleaguered solar industry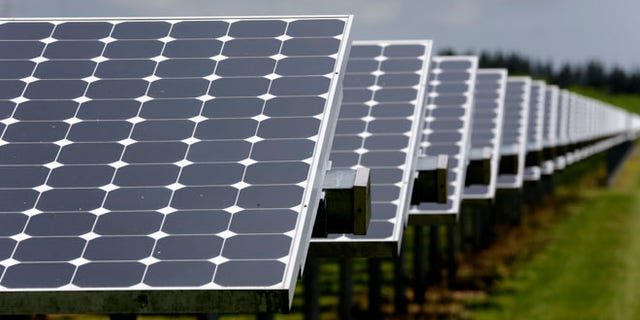 The Department of Energy has doled out another $32 million to support the solar industry, a sector fraught with technology challenges and scandal – and nevertheless propped up with billions of taxpayer dollars during the Obama Administration.
This latest funding is dedicated to training a workforce of solar technicians, developing new technology and implementing a database to share performance data, the DOE announced in a press release last week. The training goal is 75,000 workers by 2020 and an undisclosed amount of "other professionals" in other fields such as real estate, finance, insurance and fire and safety.
What the release didn't say was that the Obama Administration has spent $150 billion on green initiatives between 2009 and 2014, yet the industry cannot survive without government giveaways, a Brookings Institution study found."Taxpayers shouldn't be forced to spend even more money on job-training programs that are proven failures," said Heritage Foundation energy expert David W. Kreutzer. "Industry will provide job-training where there are real jobs to be filled. The energy revolution in places like North Dakota and Texas has created hundreds of thousands of jobs—many of which required considerable technical skill—without a federally funded job-training program."
Green giveaways were ramped up in 2009 with the passage of the American Recovery and Reinvestment Act (ARRRA), which dedicated $51 billion to renewable energy. A portion of ARRA was used for solar company loan guarantees, like the bankrupt Solyndra ($535 million) and Abound Solar ($400 million).
Then there was Ivanpah, a solar electricity plant that received more than $2 billion. When that project was completed, it produced less than 40 percent of projected output at a cost three times higher than traditional electricity, according to a report by the Taxpayer Protection Alliance.