Federal employees honored for helping vets, others with innovations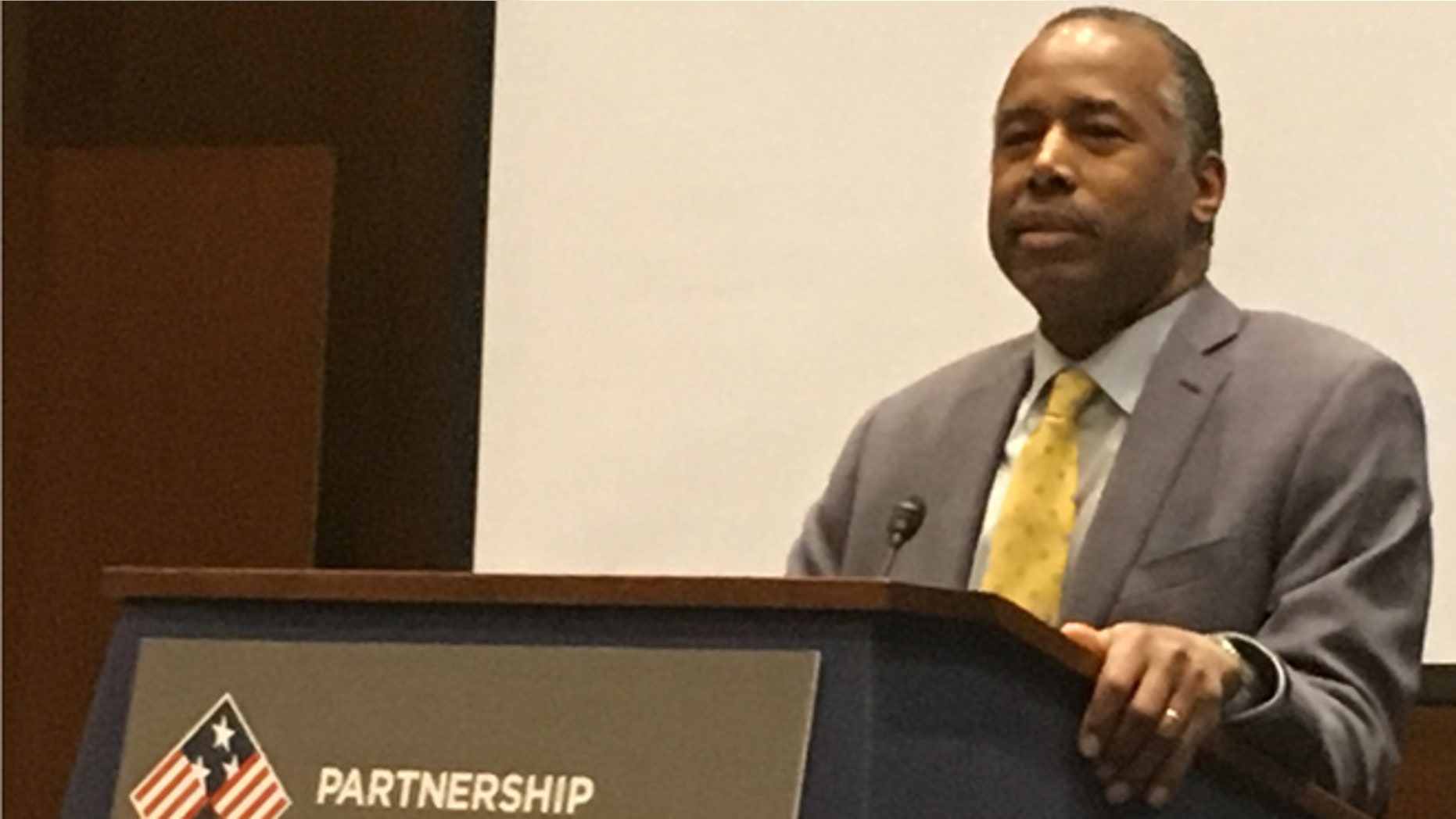 Concerns from U.S. soldiers about going into combat with bulky, 150-pound body armor inspired Marine Corps engineer Flora Jordan to create a design that was 45 percent lighter and equally protective -- boosting soldiers' safety and agility in tasks like exiting Humvees and tank hatches.
"They also had trouble shouldering a rifle, getting a good rifle stock to shoot. And anyone in a vehicle had trouble getting out," said Jordan, who was honored Tuesday in Washington along with 25 other federal employees and teams for a range of achievements and innovations.
"At the end of the day, the great work that you do is for the great people of this country," Sen. Heidi Heitkamp, D-N.D., said at the Capitol Hill event.
Jordan and the others were finalists of the nonprofit, nonpartisan Partnership for Public Service's 2017 Samuel J. Heyman Service to America medals.
"Sometimes, employees' accomplishments aren't even recognized," said Max Stier, the group's chief executive officer. "That's why we are here today."
The winners will be selected by a 17-member committee that includes Stier and leaders from government, business, academia and journalism.
"When they leave here today, they'll just go back to their buildings and offices and do what they do best," said Housing and Urban Development Secretary Ben Carson. "So today we are going to be their paparazzi, their Vanity Fair."
Other finalists included Rory Cooper, a Department of Veterans Affair engineer designing next-generation wheelchairs and other assistive-technology equipment to help disabled veterans and others.
Cooper, in a wheelchair since a bicycle accident in his 20s, said he was surprised about the reaction to a recently designed pnenumantic, submersible wheelchair.
"I had a veteran say he could finally wade into the water when he goes fishing. And I was bombarded by parents saying, 'This is wonderful. My child can finally go to a water park,' " said Cooper, whose Pittsburgh lab includes a staff full of veterans and people with disabilities.
The finalists annoucement coincided with President Trump recently proclaiming May 7-13 Public Service Recognition Week.
"Throughout the first 100 days, I have seen the tremendous work civil servants do to fulfill our duty to the American people," Trump said in the proclamation.