Federal Court: Colorado Man Can Sue Secret Service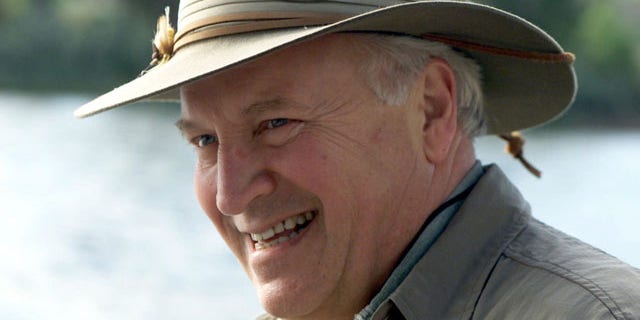 NEWYou can now listen to Fox News articles!
DENVER -- A Colorado man can sue two Secret Service agents who arrested him after he touched former Vice President Dick Cheney on the arm in 2006 and told him his Iraq War policies were "disgusting," a federal appeals court ruled Monday.
The ruling means Steven Howards can try to subpoena Cheney to testify about the incident, said David Lane, Howards' attorney.
"I fully intend on deposing the former vice president," Lane told The Associated Press.
Lane has been trying for years to subpoena Cheney, but his motion has been delayed as judges weighed the question of whether the Secret Service agents were immune in the case. He has said he wants to subpoena the former vice president because he's "the best eyewitness to the case."
A three-judge panel of the 10th U.S. Circuit Court of Appeals ruled that Howards can sue agents Virgil D. "Gus" Reichle Jr., and Dan Doyle on First Amendment grounds. But the court ruled that two other agents named in the lawsuit are immune in the case.
The judges ruled that the four agents are immune on Howards' Fourth Amendment claim against them of unreasonable search and seizure.
Howards was arrested after he approached Cheney at a mall in Beaver Creek, a resort town about two hours west of Denver. The agents alleged that Howards' contact with Cheney constituted assault but a local prosecutor later dropped the case.
Sean R. Gallagher, the attorney for Reichle and Doyle, said they are considering whether to appeal or go to trial. Other courts handling similar cases have ruled that Secret Service agents should have immunity, he said.
The two other agents in the case, Daniel McLaughlin and Adam Daniels, were granted immunity on the First Amendment claim because the court ruled they were relying on information from their two colleagues, Lane said. Reichle and Doyle were the agents that took Howards into custody.
Gallagher said the agents had reason to arrest Howards because he approached Cheney from behind and "struck him on the shoulder." Howards has maintained he touched Cheney lightly, but Gallagher alleges that Howards continued to loiter in the area and later became profane when the Secret Service approached him.
"We believe that when all of the facts are made available in open court, the public will have confidence that the agents' actions were justified," Gallagher said.