Federal agencies directed to hold off on shutdown raises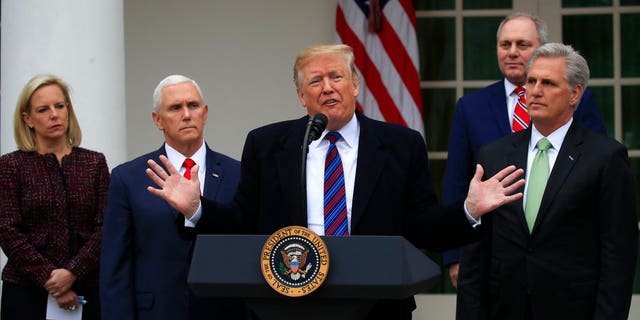 NEWYou can now listen to Fox News articles!
Federal agencies have been directed to hold off enacting pay raises for top administration officials during a government shutdown that has left hundreds of thousands of federal workers without pay.
The guidance was issued Friday in a memo from Margaret Weichert, the acting director of the Office of Personnel Management.
The raises were the result of a pay freeze for top federal officials, including the vice president and cabinet secretaries, that was on the verge of expiring because of the shutdown.
In the memo, Weichert writes that, "In the current absence of Congressional guidance," OPM "believes it would be prudent for agencies to continue to pay these senior political officials at the frozen rate until appropriations legislation is enacted that would clarify the status of the freeze."