New text messages allegedly reveal that controversial FBI official Peter Strzok was hesitant about joining Special Counsel Robert Mueller's Russia investigation team because of his "gut sense" there would be "no big there there."
Strzok and FBI colleague Lisa Page, who were romantically involved, are under fire for trading anti-Trump messages during the 2016 race.
But Senate Homeland Security Committee Chairman Ron Johnson, R-Wis., who has received 384 pages of new text messages between them, released a string of messages Tuesday seemingly showing that Strzok wrestled with whether to join the Mueller probe amid doubts about the allegations.
Johnson first discussed the messages during a Tuesday radio interview.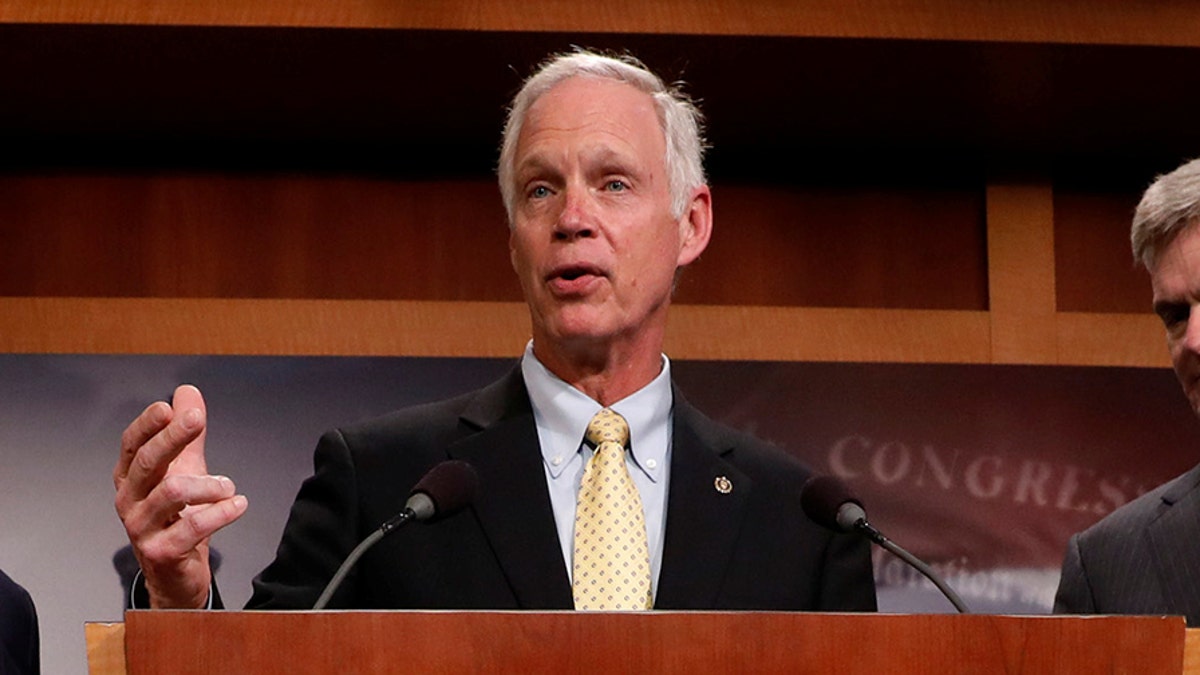 "It indicates they're considering joining the Mueller special counsel investigation," Johnson said on "The Jay Weber Show" on Fox News Radio affiliate WISN. "... He doesn't really want to join that because his gut sense is there's no big there there. I think that's kind of shocking."
In the raw texts released by Johnson's office, Strzok wrote: "you and I both know the odds are nothing. If I thought it was likely, I'd be there no question. I hesitate in part because of my gut sense and concern there's no big there there."
The full context of the texts is not entirely clear. But if they are indeed discussing the Mueller probe, Strzok also wrote that it could be "in the history books" and "maybe the most important case of our lives" -- and later mentioned an "investigation leading to Impeachment?"
Page seemed to advise against joining. The texts also showed the FBI lovers effusively praising each other, with Strzok seemingly standing in awe of Page's "passion and curiosity."
Both Strzok and Page later served on Mueller's team for a short period of time, with Page returning to the FBI over the summer and Strzok being reassigned to the bureau's Human Resources division after revelations of the messages.
The Strzok text that Johnson shared was sent on May 19, 2017—just two days after Mueller's appointment. The text also came after a five-month gap in records for the Strzok-Page messages.
MISSING TEXTS FROM FBI 'LOVERS' COVER 'PRIME' PERIOD, TRUMP SAYS
The hundreds of pages of text messages Johnson's committee received last week did not include communications between Strzok and Page from Dec. 14, 2016 through May 17, 2017—a crucial time period spanning everything from the Trump transition to the appointment of Mueller.
"The Department wants to bring to your attention that the FBI's technical system for retaining text messages sent and received on FBI mobile devices failed to preserve text messages for Mr. Strzok and Ms. Page from December 14, 2016 to approximately May 17, 2017," Assistant Attorney General for Legislative Affairs Stephen Boyd wrote to Johnson on Friday explaining the lapse in Strzok-Page records.
"The FBI has informed [the Department of Justice] that many FBI-provided Samsung 5 mobile devices did not capture or store text messages due to misconfiguration issues related to rollouts, provisioning, and software upgrades that conflicted with the FBI's collection capabilities."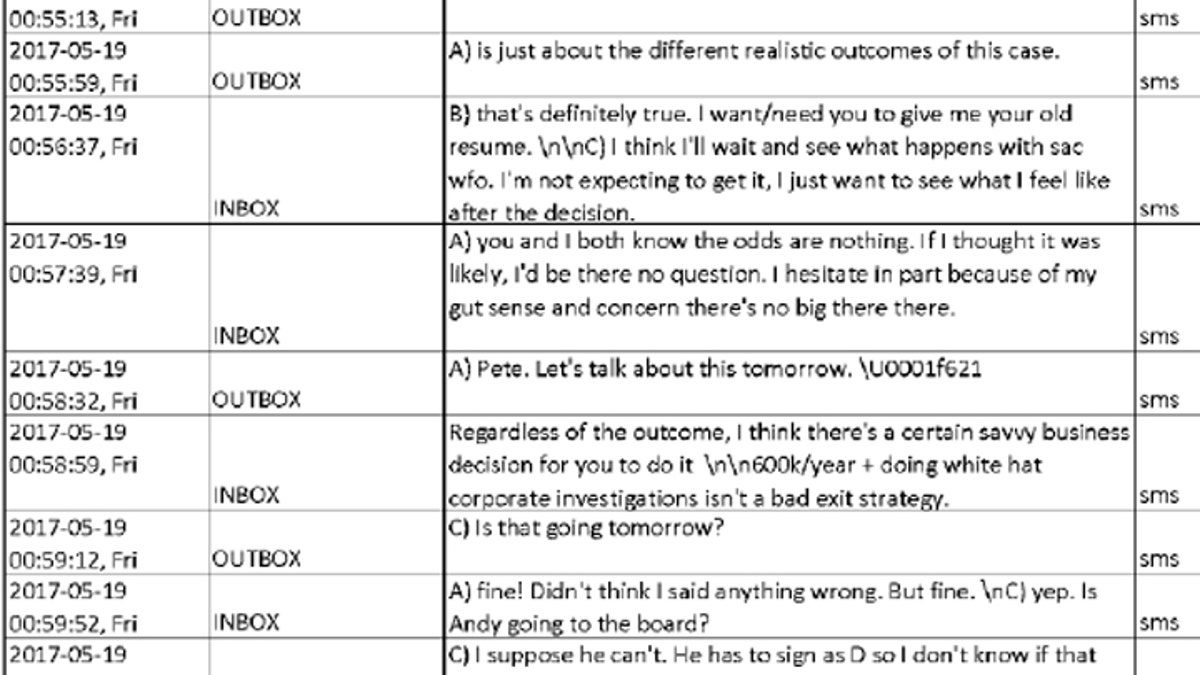 The five-month gap in text messages has raised concerns among congressional investigators.
"The loss of records from this period is concerning because it is apparent from other records that Mr. Strzok and Ms. Page communicated frequently about the investigation," Johnson wrote over the weekend to FBI Director Christopher Wray, requesting more information on whether the FBI had done a thorough search on non-FBI devices belonging to Strzok and Page during that period.
Fox News' Jake Gibson contributed to this report.