FBI director to appear Thursday before lawmakers to explain Clinton decision
NEWYou can now listen to Fox News articles!
FBI Director James Comey will explain Thursday to House lawmakers his bombshell decision not to recommend criminal charges against Hillary Clinton over her handling of sensitive emails.
Comey, who took no questions after announcing his decision Tuesday, agreed to go before the House Oversight and Government Reform Committee after several lawmakers sought an explanation. In saying he would not press the Justice Department to pursue an indictment against the likely Democrat nominee for president, Comey nonetheless laid out a strong case that she had violated laws regulating government employees' safeguarding of sensitive emails.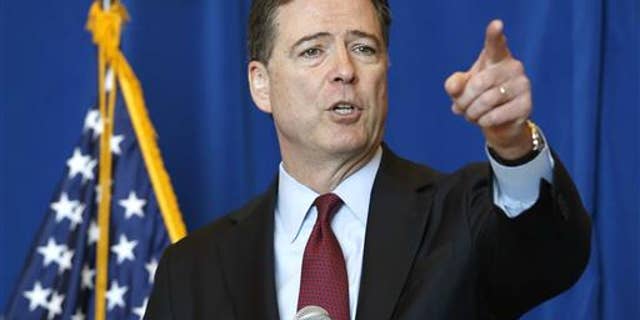 "The FBI's recommendation is surprising and confusing," Committee Chairman Jason Chaffetz, R-Utah, said. "The fact pattern presented by Director Comey makes clear Secretary Clinton violated the law. Individuals who intentionally skirt the law must be held accountable. Congress and the American people have a right to understand the depth and breadth of the FBI's investigation."
Comey said 110 emails in 52 email chains discovered on Clinton's unauthorized server were classified at the time they were sent or received, including some that were "top secret." He also said that while the probe did not prove Clinton's server was hacked, it may have been - and he pointedly noted that she used unsecure devices while visiting countries hostile to the U.S.
In addition to Chaffetz, Sen. Ron Johnson, R-Wis., and Rep. Bob Goodlatte, R-Va., wrote the FBI director demanding to know how he justified his decision.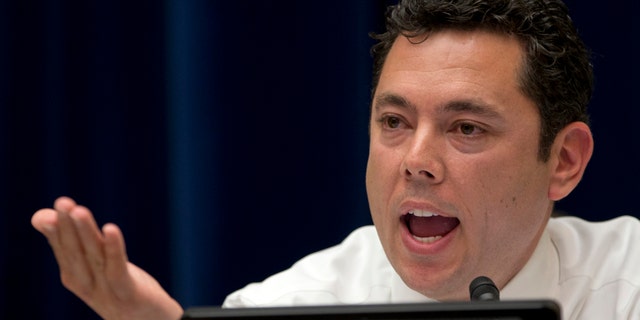 House and Senate judiciary committees could also seek testimony from Comey and his boss, Attorney General Loretta Lynch.
Lynch was already slated to testify next Tuesday at a House Oversight Committee hearing where Fox News has learned she will be questioned about the email investigation, and possibly her secret meeting with former President Bill Clinton just days before her department dropped the email case against the former first lady.
Comey's decision was seen in many quarters as a punt. By branding Clinton's use of unauthorized servers to send and receive sensitive -- and in some cases top secret -- information as "extremely careless," Comey gave Clinton's critics plenty of ammunition.
By stopping short of referring the results of his bureau's year-long probe to the Attorney General to pursue an indictment, Comey may have removed the biggest obstacle in Clinton's path to the White House.
"Our judgment is that no reasonable prosecutor would bring such a case," Comey said.
The development leaves it to the voters -- especially those who remain undecided -- to decide whether they believe Clinton did nothing criminal in her handling of emails while secretary of state — or whether it just becomes another questionable chapter in the Clinton political saga that has spanned a quarter century that both she and her husband seem able to survive.
Johnson, who chairs the Homeland Security and Government Affairs Committee, fired off a letter to Comey hours after the 13-minute news conference demanding answers to a series of questions. Among them, Johnson asked how many agents worked on the case, how much taxpayer money was spent on it and, perhaps more significantly, how Comey arrived at his conclusion.
"If the evidence that the FBI collected about Secretary Clinton's use of a private email account and server did not constitute gross negligence, what set of facts would cause the FBI to recommend criminal charges under the gross negligence standard?" Johnson wrote.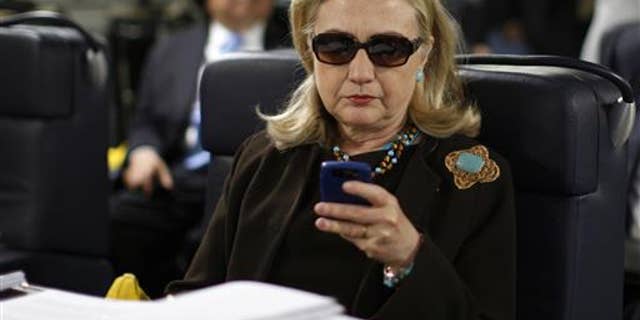 Johnson recounted the statement, in which the FBI director detailed what he called "extremely careless" handling of sensitive government emails, and said the bureau could not be sure Clinton's server was not hacked and even added that government employees who behaved similarly could expect to be sanctioned.
Goodlatte, chairman of the House Judiciary Committee, also wrote Comey and detailed several other cases in which lower-ranking government employees have been prosecuted for mishandling sensitive information.
"I find the timing and manner of your announcement uniquely troubling in light of last week's secret meeting between Attorney General Loretta Lynch and former President Bill Clinton," Goodlatte wrote.
Goodlatte and Johnson both noted that one of the statutes Clinton was suspected of violating does not require criminal intent. The law is written to impose an obligation on government employees to safeguard sensitive documents, and thus requires a finding of gross negiligence.
Trump is already using Comey's words to blast Clinton, even as he faults the FBI director for not pursuing the case.
"Comey let Clinton off the hook," Trump said in a statement.
Fox News' Malia Zimmerman and Chad Pergram contributed to this report.