FBI director: Bureau uses drones for surveillance on US soil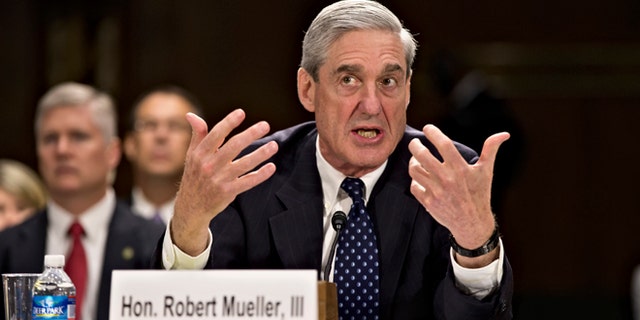 FBI Director Robert Mueller acknowledged Wednesday that the bureau has a limited number of drones that it uses for surveillance on U.S. soil.
The practice, however limited, could raise further concern about government snooping amid the ongoing controversy over the administration's phone- and Internet-tracking programs.
Mueller addressed the matter during a Senate hearing on Capitol Hill, under questioning from Sen. Chuck Grassley, R-Iowa.
Asked if the FBI has drones, Mueller said, "Yes, and for surveillance."
He later said they are deployed on U.S. soil, but clarified they are used in a "very, very minimal way and very seldom."
The administration already has stated outright that it cannot use lethal drone strikes against a non-combatant American on U.S. soil, amid questions about the extent of the once-secretive drone program used in counterterrorism operations overseas. President Obama also said in a speech last month that armed drones should never be deployed over U.S. soil.
But the use of non-lethal drones for surveillance purposes is rapidly getting off the ground, so to speak, among local law enforcement agencies and other groups.
Mueller, in acknowledging that the FBI, too, has obtained surveillance drones, said the bureau is in the "initial stages" of drafting rules and regulations for their use.
"I will tell you that our footprint is very small. We have very few and have limited use, and we're exploring not only the use but also the necessary guidelines for that use," he said.
Sen. Dianne Feinstein, D-Calif., later pressed him to provide more details, noting that drones operate under "very few regulations" despite the "booming industry of commercial drones."
"I would like to get that information," she said of privacy restrictions. "I think it would be helpful to us legislatively."
An FBI spokesman later explained that under current policy the FBI first must obtain the approval of the FAA to use the drones, and only in a "very confined geographic area."
Further, the spokesman said they are "only utilized to conduct surveillance operations on stationary subjects."