Fark.com founder Drew Curtis announces bid for Kentucky governor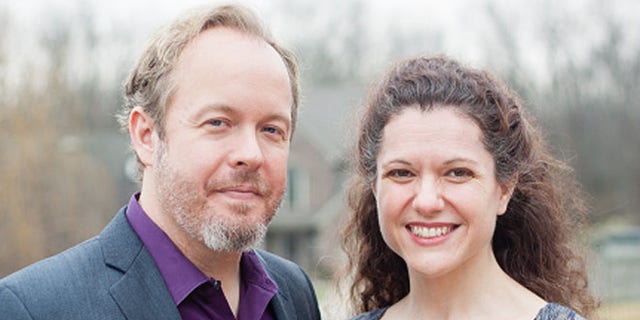 NEWYou can now listen to Fox News articles!
Drew Curtis, founder of the offbeat news site Fark.com, announced Monday that he's running for Kentucky governor, entering a highly competitive race as a first-time candidate.
The 41-year-old Curtis is part of the Citizen Candidate movement in which members pledge to make "data-driven" choices without party affiliation, which they argue makes them not beholden to special interest money.
Though political history is full of candidates who tried to win office by playing outside the prescribed rules, Curtis insists he's unlike many of them.
"I'm not some wealthy person who calls himself an outside candidate," he told FoxNews.com on Monday.
Curtis, who has chosen his wife Heather as a running mate, is head of the news aggregator website Fark.com, which he started in 1999. The popular site is stacked with snarky headlines linking to political, entertainment and other stories. (Their slogan is "it's not news, it's Fark.")
Curtis, describing his independent bid, claims political parties use their so-called campaign "issues" as an "exclusionary tool."
"It's like, 'If you vote for so-and-so, then he or she will end this or that,'" he said. "I have opinions on economic issues that I'm willing to change if some better data comes along."
He hints at the media appeal of a husband-and-wife candidacy but says they make a nearly perfect team, considering she has run the operations side of Fark while he has done the strategy work since the company's launch. "It's pretty obvious nobody could do it better than her," Curtis said.
Still, eschewing special-interest donors means he would likely need to assemble an aggressive and wide-reaching grassroots fundraising effort to raise enough money to compete and win.
Attorney General Jack Conway already has entered the race. He was the Democratic nominee in the 2010 Senate race won by Republican Rand Paul and will likely have support from the state party establishment.
Also on Monday, Kentucky Secretary of State Alison Lundergan Grimes, a Democrat who last year lost the race against Sen. Mitch McConnell, R-Ky., ended speculation that she might enter the gubernatorial race, announcing she will instead seek re-election.
The candidates will be competing for the seat of Gov. Steve Beshear, a Democrat who cannot seek reelection because of term limits.
The primaries are May 19, and the general election is Nov. 3.
Curtis announced his candidacy Monday morning with a post on Fark.com, which fills its pages with story links from readers and subscribers.
He wrote that he "never" wanted to run for public office until inspired by a friend who was so disaffected with local politics last year that she launched a first-time campaign and got elected as a judge.
"It was incredibly inspiring," Curtis wrote. He also wrote that his campaign -- successful or not – will help produce a "blueprint" for others to run without party support and that if elected, "the vicious cycle of influence money in politics grinds to a halt."
However, he added, "I guess I have sort of torched any chance of getting special interest money."