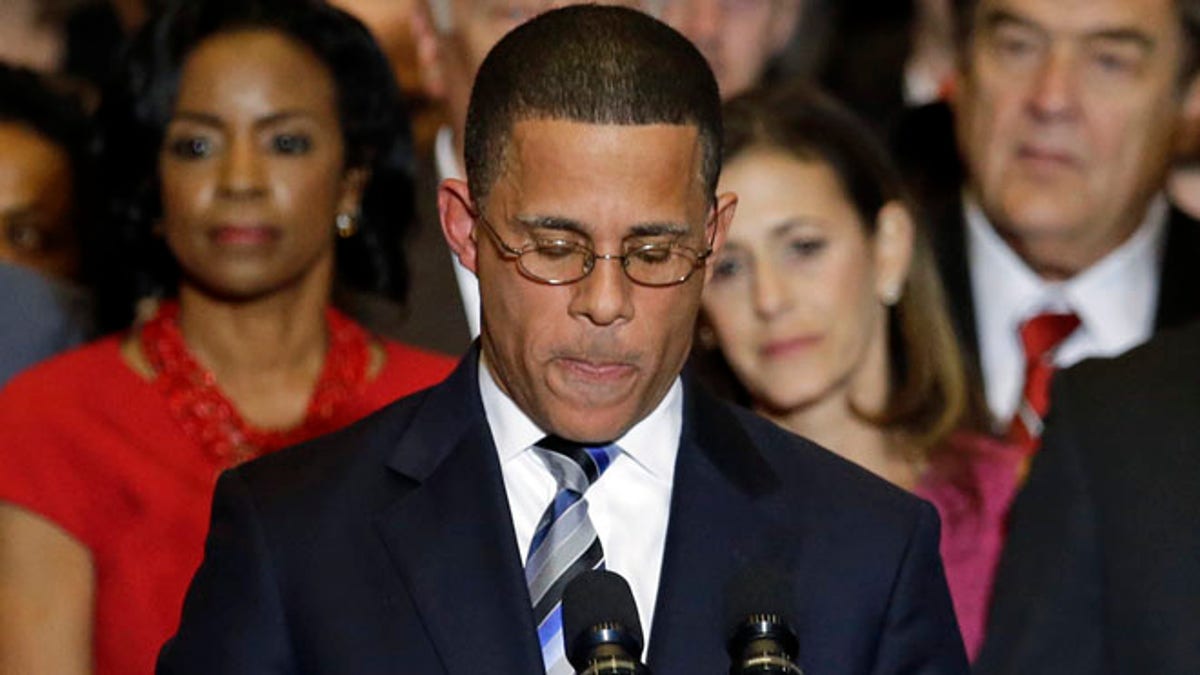 Anthony Brown, the Maryland Democratic gubernatorial nominee who lost in an upset in November, took out a $500,000 loan from a labor union late in his campaign and has so far failed to repay the money as agreed, according to a financial report filed earlier this week.
The loan and Brown's failure to meet the Nov. 7 deadline were reported first by The Baltimore Sun.
Taking out such a loan is Maryland in legal. And the move by Brown, the state's lieutenant governor, who was expected to win in Democratic-leaning Maryland, is not without precedent in the state.
Larry Hogan, the Republican nominee who won the race, lent himself $500,000. And Maryland Democrat Gov. Martin O'Malley borrowed that amount from Washington lawyer John P. Coale late in his 2006 campaign.
However, such loans are illegal in federal-level races, and Brown's eventual failure to repay this one would put him in violation of campaign-finance regulations.
Jennifer Bevan-Dangel, executive director of Common Cause Maryland, told The Sun such loans also raise concerns because they become "a way to run around our individual donation limits."
Brown, who under law had to personally guarantee the loan, borrowed the money in early October from Laborers International, at an interest rate of 4.25 percent, to keep his campaign afloat.
His campaign manager had vowed to fully repay the amount by Election Day. But the report released Tuesday showed no payments had been made.
Attempts to reach Brown on Saturday were not successful.
However, Brown released a statement earlier this week defending the decision, according to The Sun.
"I believed in what we were fighting for and who we were fighting for," he said. "In the campaign's closing days, we decided to expend all resources that were legally available. I intend to honor my obligations under the law."
The union has the right to sue Brown for the unpaid balance, under the terms of the loan.
The agreement shows that the union could increase the rate to 10 percent after the loan goes into default and can assess a 5 percent late fee if its not repaid by Saturday.