Facebook's Mark Zuckerberg To Bring Together Internet CEOs And DREAMers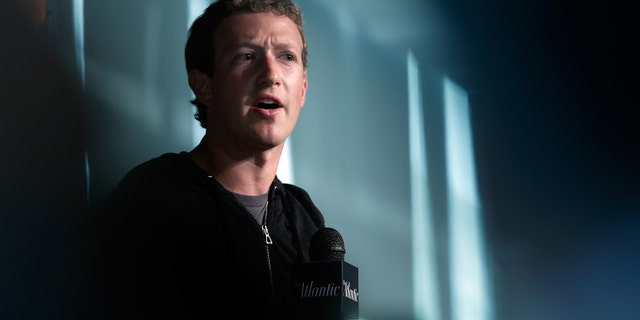 Imagine, in a single room: billionaire Masters of the Social Media Universe, and undocumented immigrants, many of them the children of bricklayers and housekeepers.
That is what is expected to happen in November in a summit organized by Facebook founder Mark Zuckerberg, who has made comprehensive reform a pet issue in recent months. The immigrants – known as Dreamers, after a measure called the DREAM Act – are scheduled to meet with Zuckerberg, as well as a co-founder of Groupon and the founder of Dropbox at the headquarters of LinkedIn in Mountain View, Calif., in late November.
The summit, which is being described as a "Dreamer hack-a-thon," will aim to team up the immigrants – many of whom were brought to the United States illegally when they were children and grew up here – with some of the world's most successful coders to discuss ways to use technology and social media to help improve U.S. immigration policy, according to the Los Angeles Times.
The meeting will bring some of the most influential minds in cyberspace with an advocacy group that has mastered using social media to drive their push for an immigration reform law that would provide a path to legal status for undocumented immigrants.
It comes at a time when efforts to work on an immigration reform bill have stalled in the House, where many Republicans, who have a majority in the chamber, vow not to approve a measure that would give those who have broken immigration laws a chance to legalize their status.
Zuckerberg has gone to Washington D.C. to lobby members of Congress for a law that would ease restrictions on visas for people skilled in math, science and technology, but he also has pushed for allowing immigrants such as Dreamers a way to legalize their status.
Erika Andiola, an undocumented immigrant, was quoted in Buzzfeed as saying that the meeting between the Dreamers and the social media leaders would mark a crucial milestone.
"I think that it is amazing to see that people like Mark Zuckerberg and the rest of these very important CEOs are taking the time to work on this issue," she said, according to Buzzfeed, " and actually teach our own dreamers the skills to, not only grow as individuals, but also create new ways to move immigration reform forward."
Zuckerberg and his former Harvard University roommate, Joe Green, this year founded the organization Fwd.us to advocate for a pathway to legal status for undocumented immigrants.
The Facebook founder said he first became aware of the need to change the immigration system while volunteering to teach a class on entrepreneurship at a Menlo Park school. Many of the students had been brought into the U.S. illegally.
"No matter where they were born, (these students) are going to be tomorrow's entrepreneurs and people creating jobs in this country," he told an audience this year. "These are issues that don't just touch our part of the industry, but really touch a whole country."
"Actually addressing the 11 million undocumented folks is a lot bigger problem than high-skilled workers," he said.
Green is quoted in the Los Angeles Times as saying that the cyber mega-minds who will be meeting with the Dreamers will help them develop and launch projects aimed at pushing for immigration reform.
"There's been a lot of delay and too little action coming from Washington this month. We hope that momentum coming from our hack-a-thon — and the technology it creates — can help move immigration reform forward," Green said, according the Los Angeles Times.