EXCLUSIVE Chance Meeting: Huntsman and Gingrich Chat Before Debate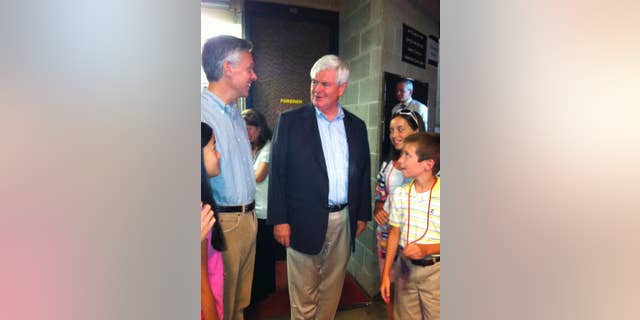 NEWYou can now listen to Fox News articles!
It could only happen behind the scenes ahead of the Fox News debate in Ames, Iowa. Presidential contenders former Utah Gov. Jon Huntsman and former House Speaker Newt Gingrich chatted amicably between walk-throughs at the Iowa State University Stephens Auditorium.
Later tonight it will be all policy and potential pitfalls, but for a moment it couldn't have been more friendly.
The debate starts at 9 p.m. ET and is co-hosted with the Washington Examiner and the Iowa GOP.