Ex-Virginia Gov. Gilmore files paperwork for White House bid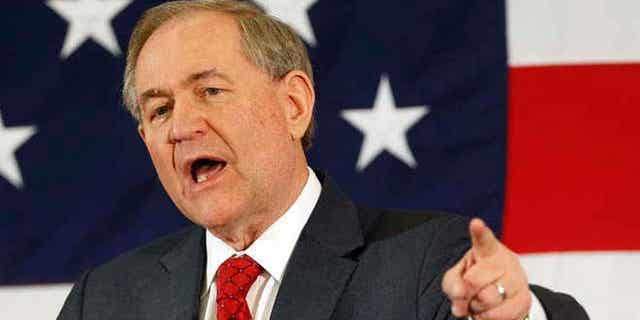 WASHINGTON – Former Virginia Gov. Jim Gilmore filed paperwork with the Federal Election Commission Wednesday to run for president of the United States -- making him the 17th major Republican candidate in an already crowded field.
Gilmore told The Associated Press he would announce his candidacy in early August.
Gilmore, a former Army intelligence officer, served as Virginia's governor from 1998 to 2002. He also chaired the Republican National Convention in 2001. When he resigned from the post, Gilmore told The Washington Post, "Neither I nor my family can see any light at the end of the tunnel."
Gilmore joins a robust GOP presidential field that also includes former Florida Gov. Jeb Bush, Wisconsin Gov. Scott Walker, Florida Sen. Marco Rubio, Kentucky Sen. Rand Paul, businessman Donald Trump and former technology CEO Carly Fiorina.
The top 10 Republicans in national polls will meet for their first debate August 6 in Cleveland, Ohio.
The Associated Press contributed to this report.