Ex-Valeant chiefs, billionaire investor grilled over drug pricing practices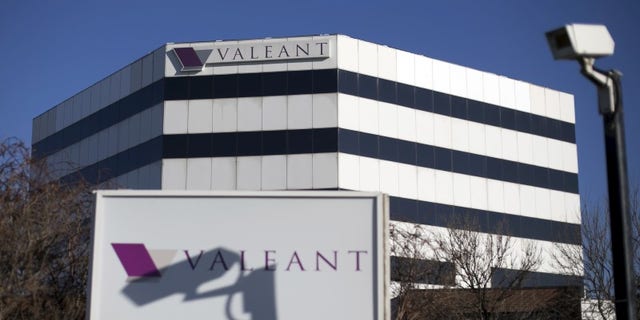 The former head of drug-maker Valeant Pharmaceutics testified at a Senate hearing on Wednesday he had been "too aggressive" and has "regrets" about drastically hiking prices on several critical drugs for profit.
Outgoing Valent CEO J. Michael Pearson admitted to members of the Senate Aging Committee he made mistakes when ordering regular, steep price increases.
Pearson was joined by William Ackman, a billionaire hedge fund manager and one of Valeant's leading investors, as well as Howard Schiller, Valeant's former chief financial officer and current board member.
Pearson's approach made Valeant a favorite of Wall Street investors like Ackman, but drew widespread criticism from the public.
Valeant's stock soared several years under Pearson's strategy that focused on buying older, niche drugs and repeatedly hiking prices.
Ackman defended Valeant's embattled business model, telling lawmakers the "low-cost and disciplined" business model made Valeant a smarter investment than other drug makers.
"A number of observers have suggested that the more a pharmaceutical company spends on R&D, the better for society. We do not believe this to be true," he said in prepared remarks.
Ackman, whose hedge fund controls $12 billion, said Valeant's strategy can do "more for innovation in pharma by acquiring other drug companies" than by developing its own drugs.
That didn't sit well with some.
Throughout the hearing, members of the Senate Committee on Aging laid into the Canadian drugmaker's strategy of acquiring companies, slashing spending and jacking up prices.
"Valeant's monopoly model operates at the expense of real people," said Sen. Susan Collins, R-Maine, in her opening statement.
"The notion that we can sit idly by while smart people on Wall Street can do ledger entries to create another layer of profit in the health care sector to benefit multimillionaires on the backs of patients and ultimately taxpayers can't continue," Sen. Claire McCaskill, D-Mo., said.
Berna Heyman, a patient with a rare genetic disorder called Wilson's Disease, testified that the co-pay on her medication increased from $700 per year to more than $10,000. The 30-year-old drug, Syprine, was acquired by Valeant in 2010 and has seen its price increase more than 3,000 percent. After her story appeared in the press Valeant offered free medication and tried to deliver flowers.
"I refused the flowers," Heyman said.
Pearson also expressed regrets for the price hikes, specifically raising prices on two life-saving heart drugs by more than 300 percent and 700 percent, respectively.
"Valeant was too aggressive and I, as its leader, was too aggressive," he told lawmakers. "I regret pursuing transactions where a central premise was a planned increase in the prices of the medicines."
Valeant is currently in the middle of three ongoing federal probes of its accounting and pricing practices, massive debt and shareholder lawsuits in the United States and Canada.
Just hours before the hearing, Wells Fargo analyst David Maris published a report pointing out that Valeant had raised prices on 16 of its products just this year – many of which had seen previous large price increases last year.
"We believe that as these significant price increases annualize in 2016-2017, Valeant's comps will become difficult and growth could slow dramatically," Maris said.
The Associated Press contributed to this report.