Ex-US diplomat under criminal investigation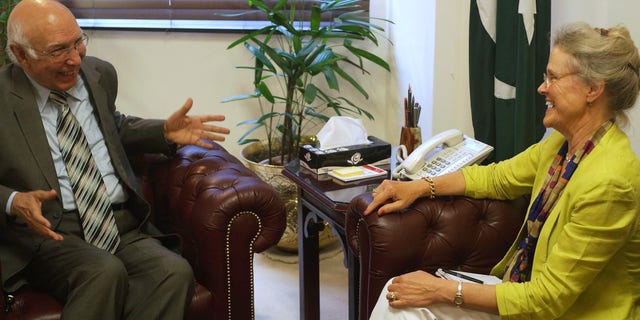 WASHINGTON – A former veteran U.S. diplomat and expert on Pakistan is the subject of a federal investigation and had her security clearance revoked last month, the State Department said Thursday.
The department said it is cooperating with a law enforcement probe into Robin Raphel, a one-time ambassador to Tunisia and most recently a senior adviser on civilian aid to Pakistan. Spokeswoman Jen Psaki said Raphel's employment technically ended Nov. 2, but that her clearance was pulled in October, effectively ending her employment.
"We are aware of this law enforcement matter," Psaki said. "The State Department has been cooperating with our law enforcement colleagues on this matter. Ms. Raphel's appointment expired; she is no longer a State Department employee."
The FBI declined to comment on the investigation and its exact nature was not immediately clear. But The Washington Post, which first reported the probe, said it was related to counterterrorism and that Raphel's home in Washington had been searched on Oct. 21, although she has not been charged.
Raphel, who was ambassador to Tunisia and then assistant secretary of state for South Asian affairs during the Clinton administration, had retired from the diplomatic corps in 2005 after 30 years of service, but was hired as a contractor in 2009 by the U.S. Embassy in Islamabad to oversee development aid and civilian assistance to Pakistan. Two years later, she returned to Washington and was working until last month in the office of the U.S. Special Representative to Afghanistan and Pakistan at the State Department.
Her hiring by the embassy in Pakistan had raised some eyebrows because after her retirement from the foreign service she had worked for Cassidy and Associates, which lobbied on behalf of the Pakistani government. Raphel's connections to Pakistan are deep as her late former husband, Arnold Raphel, served as ambassador in Islamabad. Arnold Raphel was killed in a mysterious 1988 plane crash that also claimed the life of then-Pakistani President Muhammad Zia ul-Haq.