Ex-NSA contractor committed 'breathtaking' theft of secrets, feds say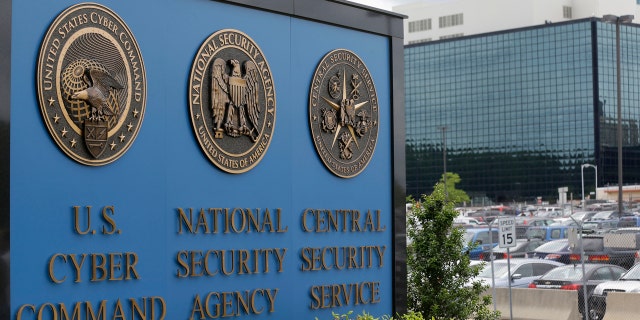 WASHINGTON – A former National Security Agency contractor's theft of top secret government information was "breathtaking in its longevity and scale," federal prosecutors said in a court filing Thursday aimed at keeping the man locked up as the case moves forward.
The Justice Department also said it anticipated bringing additional charges against Harold T. Martin III, including under the Espionage Act, which would expose him to far harsher penalties.
The filing offers additional details about the enormous volume of information prosecutors believe he stole and reveals the Justice Department's concern that Martin is or could be in contact with a foreign government. Prosecutors note that Martin has had online communication in Russian and, if freed, "could seek refuge with a foreign government willing to shield him from facing justice."
"Given the nature of his offenses and knowledge of national secrets, he presents tremendous value to any foreign power that may wish to shelter him within or outside of the United States," prosecutors said.
A detention hearing was scheduled for Friday afternoon in Baltimore. Martin's attorneys have said he never intended to harm his country and that he does not pose a danger or a flight risk.
Martin was arrested at his Maryland home in August around the same time as federal officials acknowledged an investigation into a cyberleak of purported hacking tools used by the NSA. Those documents were leaked by a group calling itself the "Shadow Brokers," but there's nothing in the latest court document explicitly connecting Martin to them.
Agents who searched Martin's home and car seized dozens of computers and electronic devices, finding classified government materials from 1996 to 2016, prosecutors said. The information includes an email chain marked as "Top Secret" and that appeared to have been printed from an official government account.
On the back of the document, prosecutors said, were handwritten notes describing the NSA's classified computer infrastructure. The notes appear "intended for an audience outside of the Intelligence Community."
Martin, a former contractor at Booz Allen Hamilton, had access to classified information since 1996, the government said. His arrest was a further blow to the NSA, coming three years after Edward Snowden — another NSA contractor who also worked at Booz Allen — disclosed to journalists details about government surveillance programs.
"The evidence is overwhelming that the Defendant abused this trust and chose to repeatedly violate his agreements, his oaths and the law_and to retain extremely sensitive government information to use however he wished," prosecutors said.
The Justice Department says it seized from Martin 50,000 gigabytes. Prosecutors wrote in their filing that one gigabyte has storage space for 10,000 pages of documents of images and text, though other estimates have placed the storage space as far higher than that.