Ex-CIA officer braces for extradition from Portugal to Italy, says she's 'scapegoat'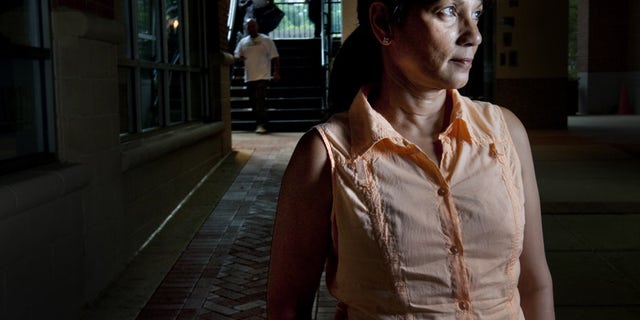 A former CIA agent is waiting in her Portugal apartment for a knock on the door that could come at any time and mean the possible end to her freedom.

Sabrina De Sousa told FoxNews.com that since Portugal cleared the way for her extradition to Italy to face charges related to an interrorgation of a terror suspect, she has had little peace or rest. De Sousa was due to be extradited to Italy Tuesday to begin serving a six-year sentence, but by evening in Portugal, authorities had not come to get her, she said.
"I'm pretty much ready," De Sousa said in a telephone interview. "I have to be. I have organized my things."
She added that lawyers have told her that most likely there will be no advance notice that authorities are on their way to pick her up and put her aboard an airplane to Italy, there will just be "a knock on the door."
"They don't want you to flee," she said.
De Sousa was convicted in absentia in an Italian court in 2009 for her role in the 2003 kidnapping of a suspected terrorist, an Egyptian cleric, as part of the George W. Bush administration's rendition program, which called for such security threats to be caught and sent to another country to be interrogated. De Sousa was among 26 Americans who were convicted in absentia in connection with the kidnapping. Some have been pardoned and none has done jail time.
Italian authorities accused De Sousa of helping to plan the kidnapping in Milan of Osama Moustafa Hassan Nasr, or Abu Omar. Omar has said he was tortured in Egypt.
De Sousa, who left the CIA, has fought efforts to imprison and extradite her, arguing that she was following orders of her superiors in the highest ranks of the U.S. government, and that a foreign court should not have handled the case.
"I feel betrayed" by the U.S. government, De Sousa said, adding that the Obama administration has not helped. "I'm fighting this on my own. The U.S. had not supported me at all on this."
Italy first sought extradition of De Sousa with the guarantee of a retrial or appeal with new evidence, acknowledging she had been tried in absentia. Based on these guarantees, the Portuguese courts agreed to extradite.
But in June 2016, Italy sent Portugal a letter saying De Sousa's conviction was final, and no retrial would be granted. In a move that shocked De Sousa and others in the intelligence community, Portugal's high court ordered her immediate extradition.
De Sousa has been hoping that President-elect Donald Trump will intercede and stop what she says is a dangerous precedent of allowing U.S. diplomats and intelligence officers to be convicted by foreign courts.
"There's a broader impact" beyond herself, she said, adding that Italy had been part of the U.S. rendition handling of the cleric. "When you abandon people, abandon officers. Accountability should be dealt with in the United States."
Her supporters, who include former Rep. Pete Hoekstra, who chaired the House Intelligence Committee, say officers should not be punished for following the orders of their government.
"She's sitting in fear that at any given moment they'll transfer her and put her in prison," Hoekstra told FoxNews.com "She's spoken out about the whole process of rendition."
Hoekstra believes that the U.S. government was disinclined to help De Sousa out of anger over her outspokenness.
The former lawmaker and De Sousa also believe that her decision to go back to Portugal, where she has citizenship, to join her son and other relatives irked U.S. officials, who had warned her against traveling in Europe. De Sousa has dual U.S.-Portuguese citizenship.
"You don't go out and recruit people from foreign countries to assist you in your intelligence community," Hoekstra said, "and put them in a predicament where they only place they live is in the United States and they can't travel."
Hoekstra has spoken to Trump transition team members about De Sousa's case.
"I hope that Trump will recognize the inherent unfairness of this situation," he said, adding that Italy and the United States could have handled the case of De Sousa and others convicted in a more diplomatic fashion. "There are ways that allies and friends work it out."
"Officers in the intelligence community are all watching this [case]," Hoekstra said, "and they're saying to me 'This could be me tomorrow.'"