Erdogan: Recognizing Jerusalem as Israel's capital is 'red line' for Muslims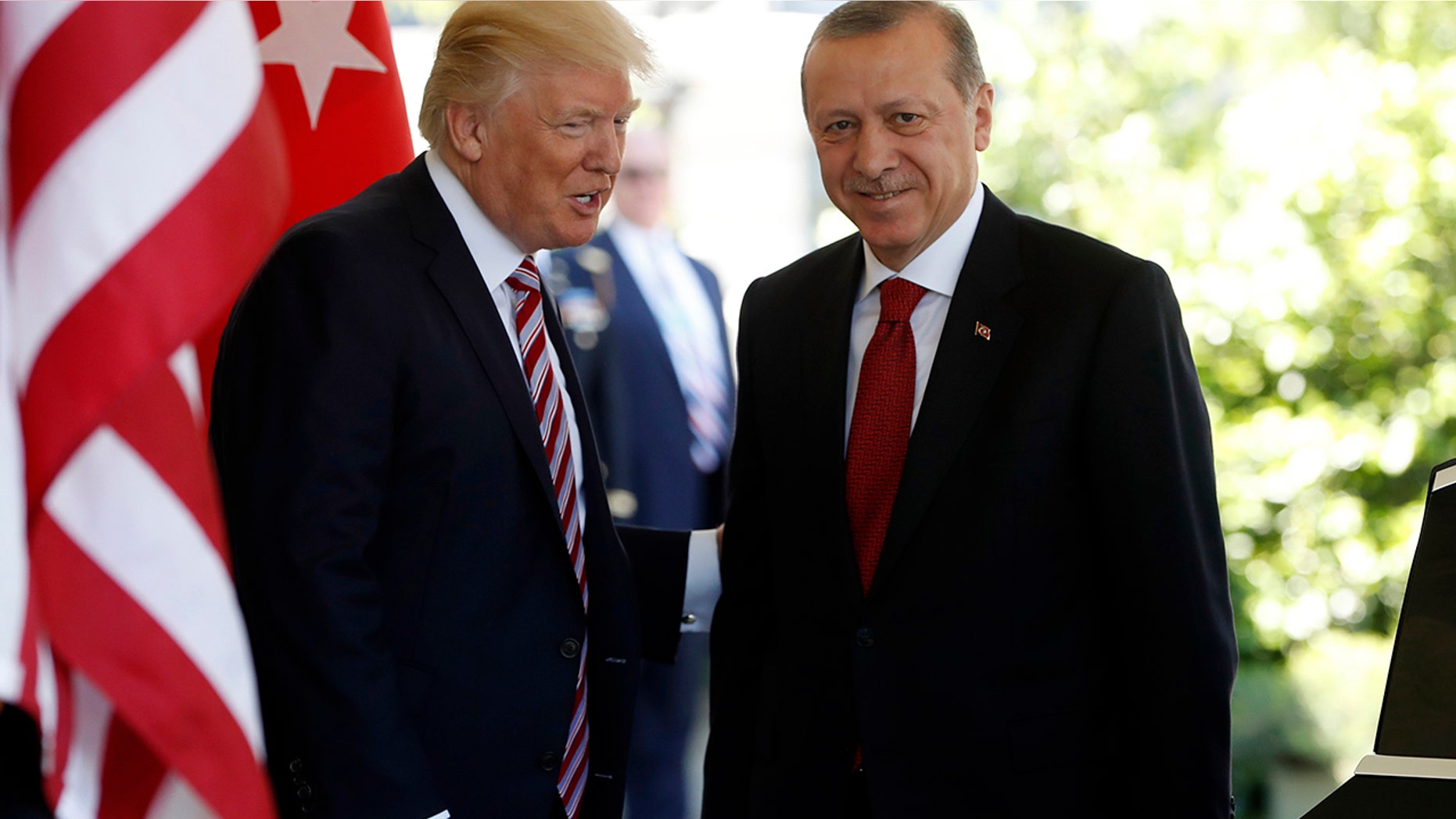 Turkish President Recep Tayyip Erdogan warned the Trump administration on Tuesday that recognizing Jerusalem as Israel's capital is a "red line" for Muslims.
Erdogan, while speaking to Parliament, said such a step by President Trump would force Turkey to cut off all diplomatic ties with Israel. He pledged to rally other Muslim countries to oppose any move to recognize Jerusalem as Israel's capital.
The White House has been considering recognizing Jerusalem as the capital of Israel despite growing calls from the Middle East and Europe to reconsider the move. The possible recognition might come this week.
Turkey is among the latest nations to publicly voice their opposition to the recognition of Jerusalem as the capital of the Jewish State, with some saying it will hinder the possibility of the peace settlement between Israel and the Palestinians and will be an insult to the Muslim world.
The Palestinian leadership said Tuesday that they will "stop contacts" with the U.S. if Trump goes forward with the change. Palestinian officials also called for mass protests in the event of the recognition.
The Organization for Islamic Cooperation, an umbrella organization of Muslim countries, said Monday that the move would constitute "naked aggression" against the Arab and Muslim world.
In Europe, French President Emmanuel Macron told Trump during a telephone call on Monday that he was "concerned" about the plan and asked to reconsider the move, the Jerusalem Post reported.
"Mr. Macron reaffirmed that the status of Jerusalem must be resolved through peace negotiations between Israelis and Palestinians, particularly those relating to the establishment of two states," Macron's office said.
The opposition surrounds East Jerusalem, captured by Israel in 1967 after Arab nations launched an all-out attack against the state, the home of a large Muslim population. Both Israel and Palestinian leaders see Jerusalem as their country's rightful capital.
The Associated Press contributed to this report.