Empty Anger: Why VA hospital scandal is hurting the administration's credibility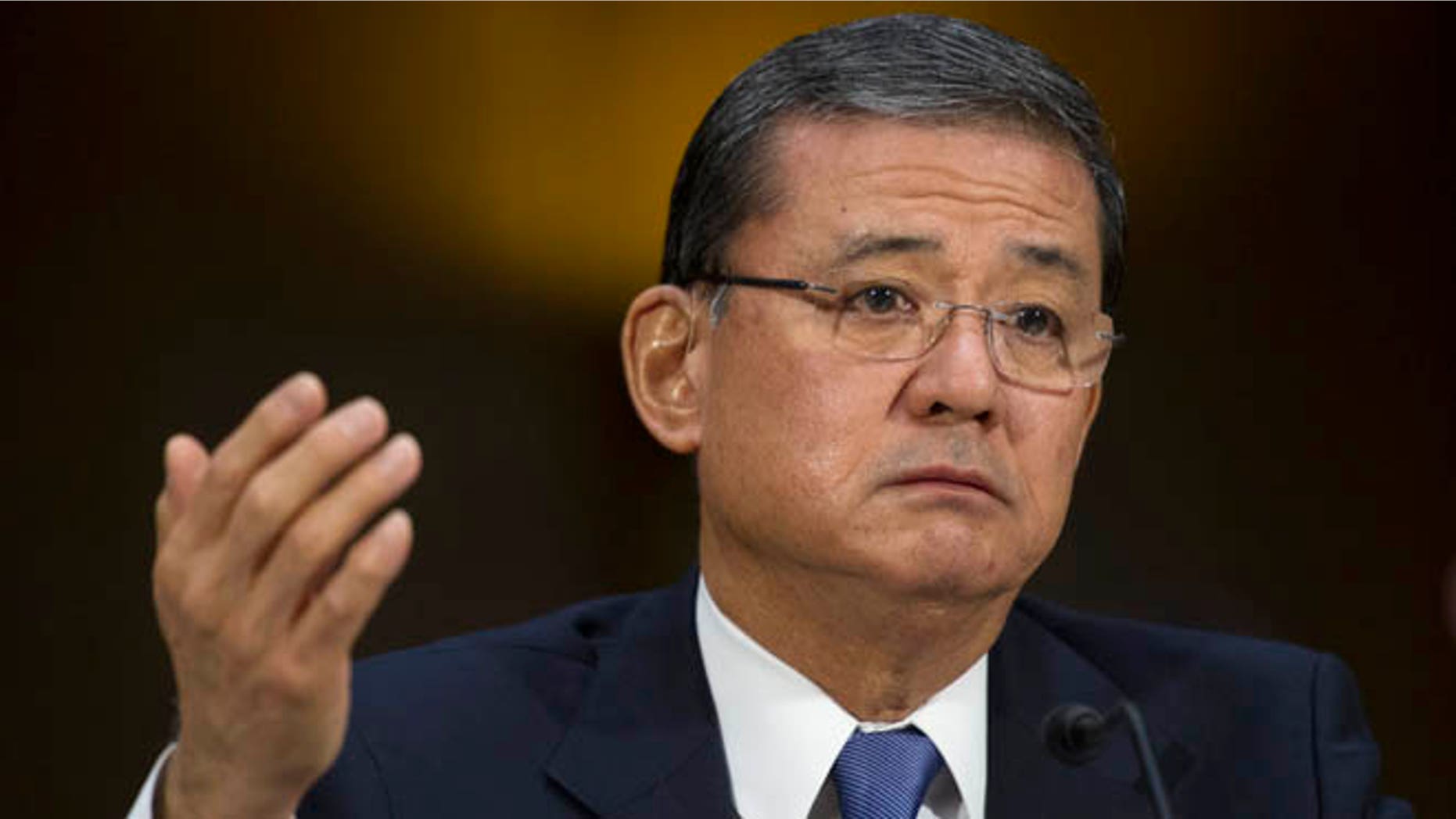 Also...
Abramson vs. Sulzberger: The Details of Betrayal
Empty Anger: Why VA Hospital Scandal Is Hurting the Administration's Credibility
President Obama is said to be "madder than hell" about the scandal at VA hospitals.
Eric Shinseki, the secretary of Veterans Affairs, says he's "mad as hell."
But with the administration going all Howard Beale on us, let's not forget the other part of the immortal rant by the crazed anchor in "Network": "I'm mad as hell and I'm not going to take it anymore!"
Whatever the anger index, the administration hasn't done much to fix the problems created by secret lists to hide the long waiting times for veterans to get medical care, including the possibility that some patient deaths in Phoenix could have been avoided. The department's undersecretary for health resigned Friday, three Phoenix officials have been put on leave, and that's about it. The story is increasingly gaining traction in the press.
The presidential temper was described by White House Chief of Staff Denis McDonough in an appearance Sunday on "Face the Nation." Wouldn't it be better if President Obama himself had expressed outrage at the way vets have been mistreated?
Shinseki's comment came in testimony on the Hill, and I've never seen anyone more passive and unemotional say that he is mad as hell. He certainly didn't look mad. He looked like a bureaucrat reading a script.
As a former four-star general who was wounded in Vietnam, Shinseki seems to command respect even among his critics. But his handling of this scandal hasn't exactly amounted to charging up a hill. Even Washington Post columnist Dana Milbank says Shinseki should go: "His maddeningly passive response to the scandal roiling his agency suggests that the best way Shinseki can serve now is to step aside."
When CNN's Jim Acosta asked yesterday when the president first learned about "these fraudulent lists," White House spokesman Jay Carney said: "You mean the specific allegations that were first reported by your network out of Phoenix, I believe, we learned about them through reports. That's when, as I understand, Secretary Shinseki learned about them." So the administration was in the position of reacting to the media.
Overtaxed VA hospitals have been a national shortcoming for years, but it takes an easily understandable story line, such as a coverup in the form of secret lists, to generate a media furor.
The problem for the administration goes well beyond the shortchanging of men and women who have served their country. The VA mess comes on the heels of the bungled rollout of ObamaCare under Kathleen Sebelius. And even if you accept the administration's argument that the IRS targeting of conservatives was overzealousness, not corruption, it's a shining example of terrible management.
The federal bureaucracy is a sprawling place, and every administration faces outrages and excesses of which the White House was unaware. But when George W. Bush had his "heckuva job Brownie" moment in the wake of Hurricane Katrina, it came to crystallize a sense of incompetence in the wake of the Iraq War.
The danger for this activist president is a growing public perception that he's a lousy manager who is slow to fix problems even after they erupt. And that could make people mad as hell.
Abramson vs. Sulzberger: The Details of Betrayal
The New York Times debacle continues to unfold one devastating drip at a time.
I reported on Saturday evening that Publisher Arthur Sulzberger Jr. fired Jill Abramson "after concluding that her managing editor, Dean Baquet, would have quit otherwise and that this would have been devastating to the paper. The final straw was Sulzberger's conclusion that Abramson had misled him by not informing Baquet that she planned to bring in another journalist, the Guardian's Janine Gibson, and give her the same title of managing editor."
Now we are learning new details of just how that went down.
The New Yorker's Ken Auletta reports "that Abramson was, essentially, fired for cause, for lying to Sulzberger that she had squared Gibson's rank and arrival with Baquet when, in fact, she had not. The sources say she misled Sulzberger when she said, in person and by e-mail, that she had consulted with Baquet about the offer to Gibson and had worked it all out in detail with him. Baquet was furious. At a dinner with Sulzberger, Baquet basically described the incident as a humiliation. He could no longer work with Abramson. It was him or her."
And it wound up being him.
Obviously the final blowup took place after nearly three years of strained relations between Sulzberger and his executive editor, and, as I reported, he had repeatedly told her that he was unhappy with her management style. And it doesn't invalidate Abramson's complaint that she was paid less in base salary than male editors in this and previous jobs. But that was never the main issue.
I also reported that Abramson, at the end, chose to put on the boxing gloves. As David Carr reports from inside the institution:
"Even though Mr. Sulzberger wanted to effect a smoother transition, Ms. Abramson refused to make nice. She had fought her way to the top, and now she would fight on her way out. She may have professed love for The Times, but once it decided not to love her back, she decided to inflict some damage on its publisher."
On that score, she succeeded.
In a commencement speech at Wake Forest yesterday, Abramson invoked a lesson from her father:
"You know the sting of losing or not getting something you badly want. When that happens show what you are made of."